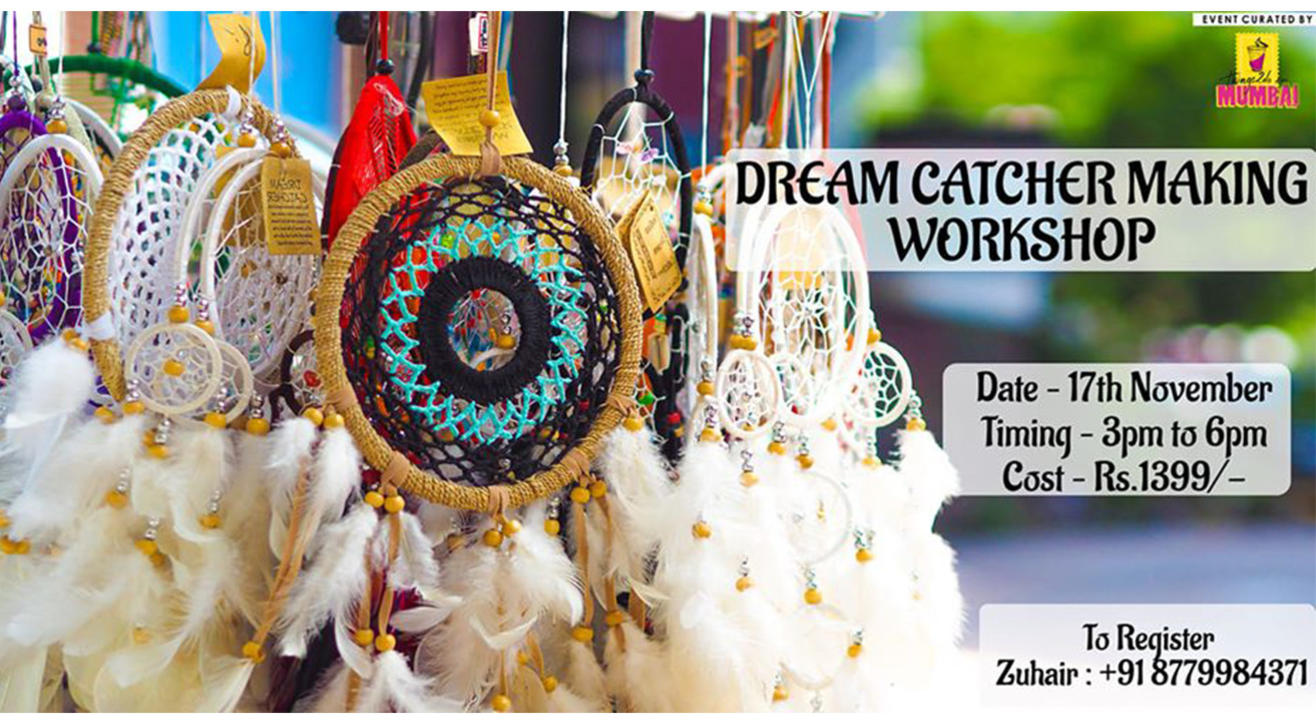 Art
DreamCatcher Making Workshop
About
Dreams are so dear to each one of us!
Filter your dreams and learn more about the story and the legend behind the origins of the dream catchers with things2doMumbai as we guide you to learn the amazing and colourful art by entangling your fingers in soft yarn and making a spider web in a dream catcher which will catch hold of all your bad dreams and will allow only the good dreams to flow through.
About the workshop -
The session will start with a brief and mesmerising story about dream catchers which will take you back in the 16th century.
Followed by a step by step guide to make the Dream catcher with the help of materials provided.
We provide you with all the material supplies to make a colourful Dream catchers.
Date – 17th November 2019,
Timing – 3 pm to 6 pm,
Cost – Rs.1399/-
Venue – Orange Food Court, Malad
Venue
Orange Food Court
Ground Floor, Renis Apartment, Ahimsa Marg, Malad West, Mumbai, Maharashtra 400064