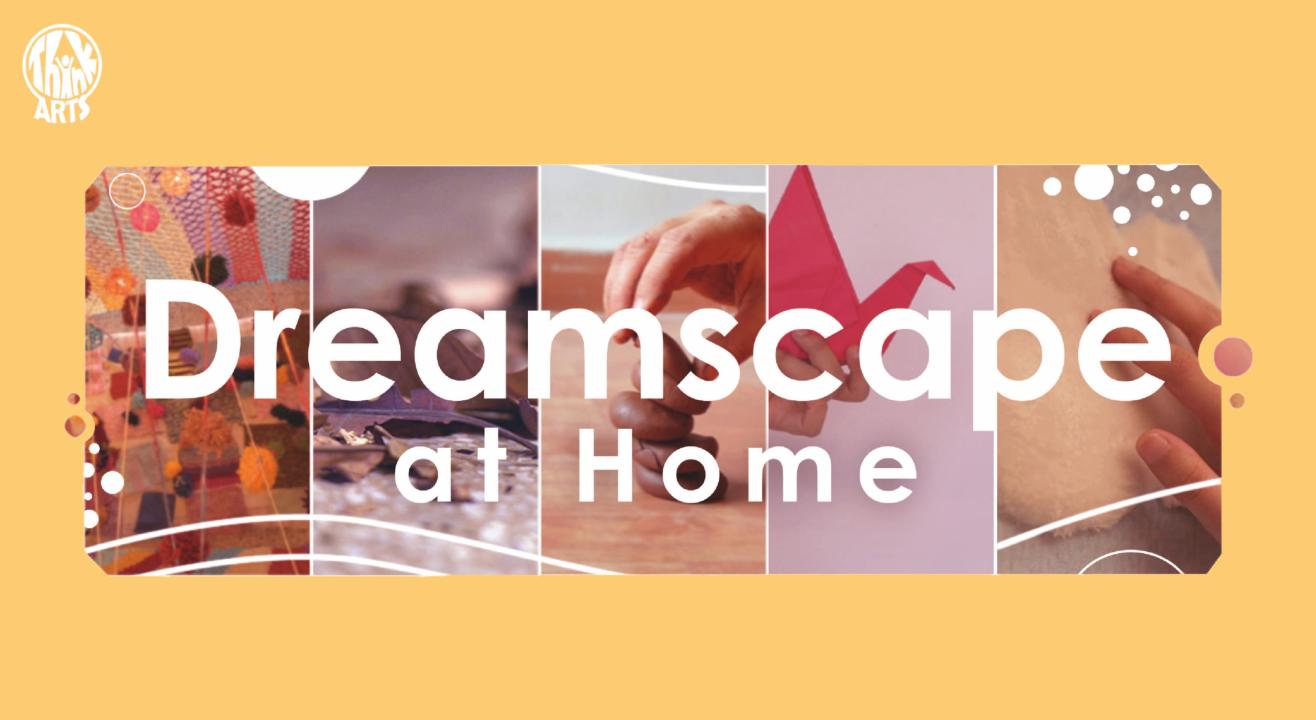 Event Guide
Digital Event
Watch on Insider
Invite your friends
and enjoy a shared experience
Event Guide
Digital Event
Watch on Insider
Invite your friends
and enjoy a shared experience
Event Guide
Digital Event
Watch on Insider
Invite your friends
and enjoy a shared experience
Dreamscape at Home, produced by ThinkArts, is an assemblage of sensorial experiences for children in a thoughtfully created environment, to allow children to dream and discover an imagined world through a digital art platform.
Based on an installation for toddlers conceptualised by Ruchira Das, Director, ThinkArts - the film is an exploration of materials (paper, wool, clay) and spaces (forest, sky). Short videos created by ThinkArts' associate artists will take children on a journey traversing these materials and spaces and invite the grown-ups to imagine similar experiences in their homes.
Dreamscape at Home is part of the Wee Festival 2021, Toronto's only contemporary arts festival dedicated to early childhood.
For Ages 1.5 to 3 years and their grown-ups
Event Duration 23 minutes
*Kindly note that the video can be viewed within 2 days from the date of purchase.
*If you have watched the show and would like to explore sensorial activities based on the various mediums that were used to create Dreamscape at home, please write to ThinkArts for the Activity Pack at info@thinkarts.co.in.
Credits
Concept by Ruchira Das
Film Editing and Direction by Pavel Paul
Wool & Sky
Performance by Analina Sanyal
Videography by Pavel Paul
Clay
Ideation and Performance by Sananda Mukhopadhyaya
Videography by Siddharth Kumar
Forest
Ideation and Performance by Kavita Gupta
Videography by Pavel Paul
Paper
Ideation and Performance by Prerna Bagaria and MannMela
Videography by Bhim Sharma and Sandeep Gupta
Guidelines
Join the event using the email address from your ticket.
Use earphones/headphones for a better experience if you are watching it as an individual. If you are a group of people who are watching it make sure you have access to good quality sound.
A strong internet connection helps avoid any interruptions or disturbances during the event.
Wee Festival trailer - Dreamscape at Home
Event Guide
Digital Event
Watch on Insider
Invite your friends
and enjoy a shared experience