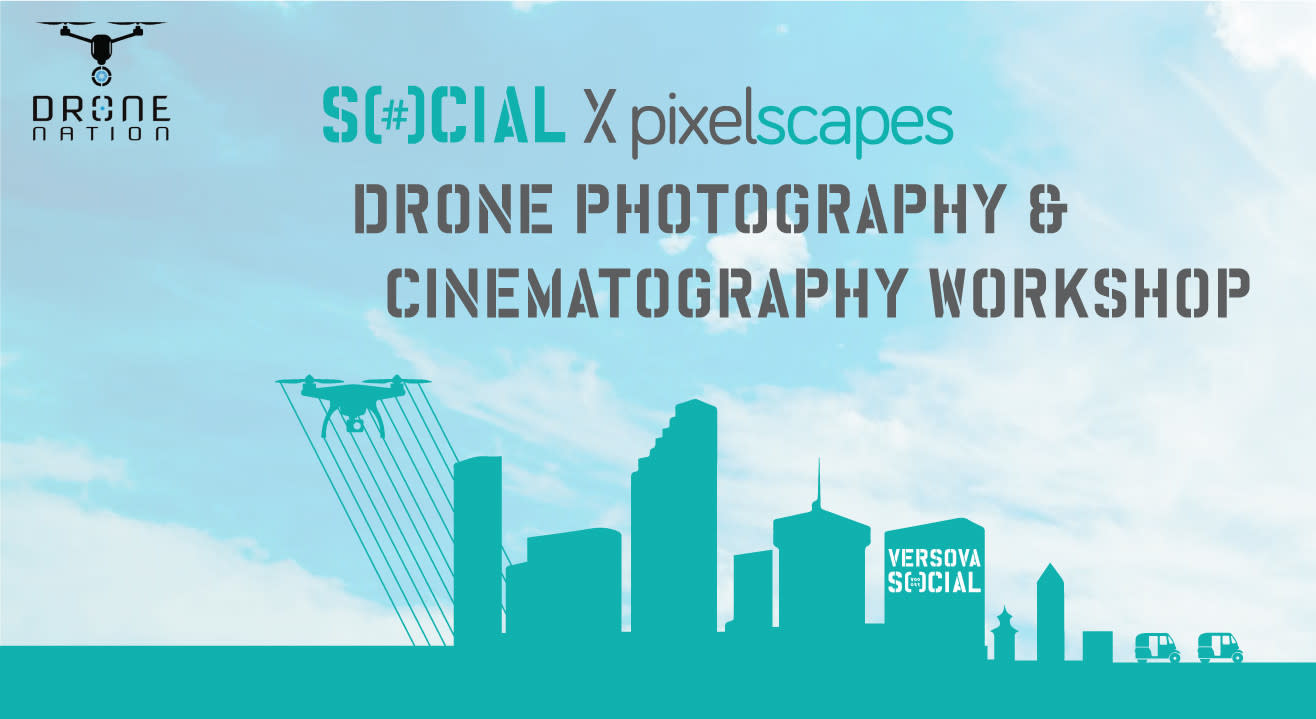 Drone Photography & Cinematography Workshop by Pixelscapes
Social, Hauz Khas Village
Step out and enjoy this event
Invite your friends
and enjoy a shared experience
Drone Photography & Cinematography Workshop by Pixelscapes
Social, Hauz Khas Village
Step out and enjoy this event
Invite your friends
and enjoy a shared experience
Invite your friends
and enjoy a shared experience
Learn the techniques of flying a Drone and taking brilliant aerial shots, still or in motion, and get a hands-on trial with a Drone Photography & Cinematography Workshop by Pixelscapes.
P.S. Mile High Club Sandwiches and Coffee on the house!
About Pixelscapes:
A marketplace for photographers, connecting clients with artists and vice versa, be it for weddings or gigs or brand/product shoots and so on. Since their inception 3 years back in the BITs Pilani Hyderabad campus, Pixelscapes have managed multiple artists, clients and organised numerous workshops and photo walks.
About Drone Nation:
Drone Nation is an end to end aerial solutions provider which integrates custom-built drone hardware and software technologies to provide complete and cost-effective solutions according to the customer needs.
They currently provide drone services in Aerial Photogrammetry, Mapping and Surveying, 3D Modelling, Inspection and Monitoring and enable + assist customers involved in key sectors such as Real Estate, Infrastructure, Energy and utilities. Their expertise lies in providing better reach, productivity and authenticity for the clients and they provide them with a complete end to end solutions and business intelligence using their drones.