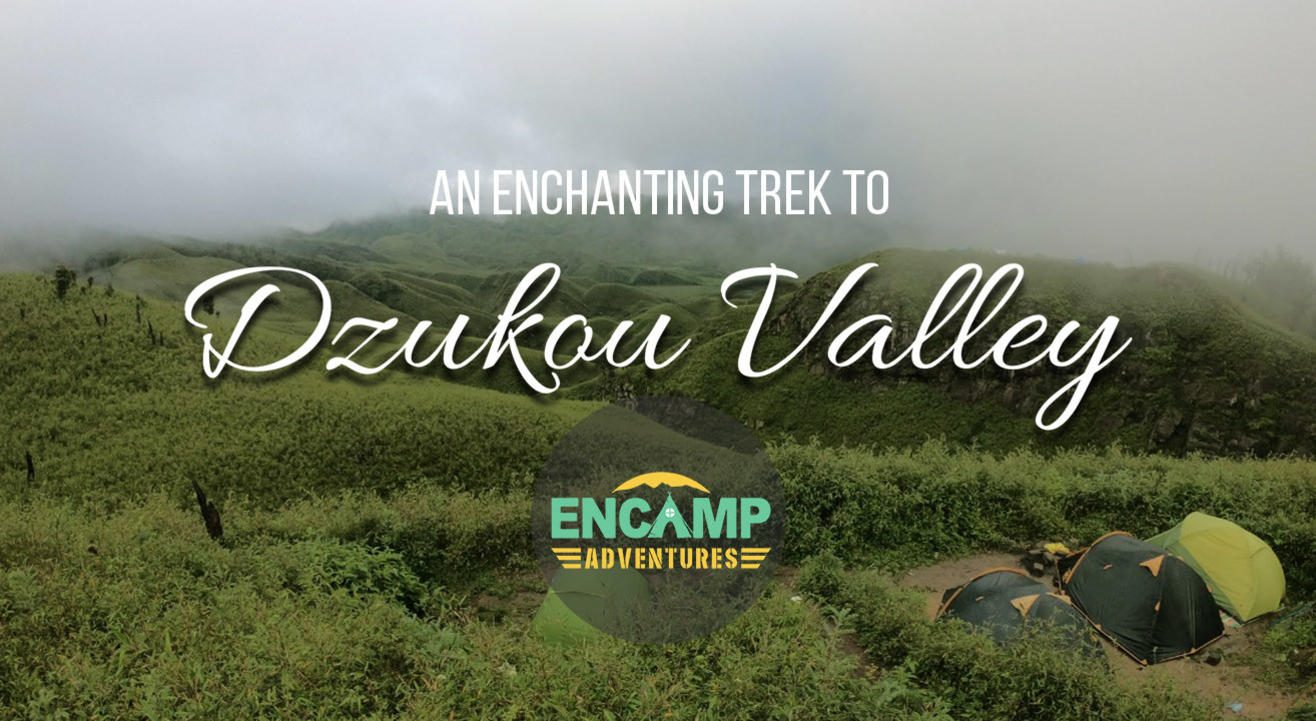 Trek
Dzukou Valley trek | Encamp Adventures
About
Greetings from Encamp Adventures!
Dzukou Valley is most famous for its multicolored carpets of flowers that bloom in summer, most notably the Dzukou lily which is found only in this valley. The flowers begin to bloom with the monsoon season, and the first two weeks of July are usually peak flower season. But if you can't make it during flower time, we assure you, it'll be gorgeous at any time of year, and it has much more to offer than colorful flora for saturated selfies.
It's a beautiful place to hike around in itself, flowers or not, and if you're into rock climbing there are plenty of opportunities to break a sweat within the valley. Even more interesting (to us, anyway), the valley is well-known and loved by local tourists from Nagaland and Manipur, but has yet to be discovered by foreigners and domestic tourists from further abroad.
Itinerary
Day 1: Guwahati
Report at Guwahati Railway Station at 10:30 pm
Meet and Greet
Board the train
Day 2: Dimapur-Kohima-Viswema-Dzukou
Arrival at Dimapur Railway Station
Board the Taxi to Viswema
Breakfast on the way
Reach the Dzukou Base Camp
Start the trek for the valley
Reach the Dzukou Camping Point
Lunch
Bonfire
Dinner
Day 3: Dzukou Valley
Breakfast
Hike to the valley
Lunch
Viewpoint
Dinner
Day 4: Dzukou-Viswema-Kohima-Dimapur
Breakfast
Trek back to the base camp
Transit to Dimapur
Lunch
Board the Train for Guwahati
Inclusions
Railway Tickets to & fro Guwahati (SL or 3AC, as per availability)
Camp stay
Road Transfers by Tata Sumo
Breakfast, lunch on Day 2, 3 & 4 will be provided
Dinner on Day 2 & 3 will be provided.
Inner Line Permits will be provided.
Cancellation policy
While it would make us feel sad if you have to cancel your stay with us due to an unforeseen situation, we can understand that life can be unpredictable at times and we hope that you would give us a chance to serve you at your convenience in the future.
In case of cancellations, please drop a mail us.
10 Days prior to arrival: 75% refund
5-10 Days prior to arrival: 50% refund
2-5 Days prior to arrival: 10% refund
Less than 2 Days prior to arrival: 0% refund