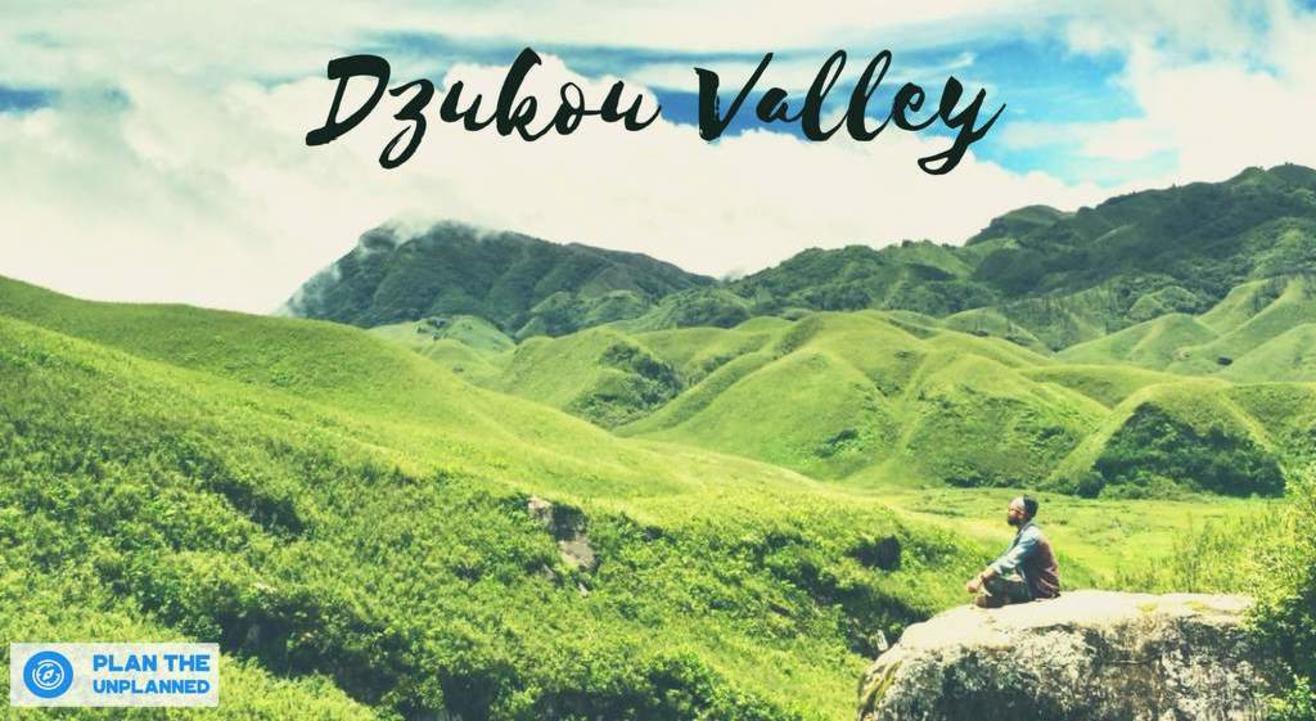 Trek
Dzukou Valley Trek In Nagaland | Plan The Unplanned
About
PlanTheUnplanned presents the latest addition to our exciting adventure treks – The Dzukou Valley Trek in Nagaland!
At the border of the states of Nagaland and Manipur, behind Nagaland's Japfu peak is the dream-like Dzukou Valley at an altitude of 2,452 m above sea level. This wonderful valley is renowned for its natural ambience and a wide variety of seasonal flowers – the rare Dzükou lily is found in this valley alone.
The trekking trail to the Dzukou valley is one of true scenic splendour. As you begin, the trek soon becomes a steep uphill climb through mossy terrain which boasts of spectacular views of the mountains. As you move upward you will be enticed by the panoramic views of the Dzukou Valley and the dwarf bamboo forest. Finally, as you reach the top, you will be amazed at the lush green grasslands and rolling meadows in the Dzukou Valley which is filled with an array of blossoming flowers.
The journey to the valley and the sheer magnificence of the valley itself makes this trekking trail the most desired trekking routes in Nagaland. So come join us as PlanTheUnplanned travels to the most charming spot in the North East and tick off another adventure off your travel bucket list – book your spot now!
Arrive by plane or train at Guwahati (Own arrangements to be made.)
Night train from Guwahati to Dimapur at 11:30 pm.
Reach Dimapur by train at 4:30 am
Drive from Dimapur to Kohima
Drive from Kohima to Vishwema
Trek begins from Vishwema village to Dzukou rest house
Day 3 - The Dzukou Valley
Trek to the Dzukou Valley and the campsite
Drive from Vishwema to Kohima
Drive from Kohima to Dimapur
Night train from Dimapur to Guwahati
Transportation

Meals - 2 Breakfast 2 Lunch 3 Dinners, High tea Snacks

Guide

Forest Permits

Accommodation In Tents/Rooms

Sleeping Bag, Mattress

Porter

The experience that You gain
Any kind of insurance

Personal Expense:( snacks, mineral water etc)

Anything that's not included in the inclusions above.
Consumption of alcohol, intoxicants, and smoking would not be tolerated during the entire course of the journey. Kindly co-operate with us to make the experience more fun.

Put Litter in its place, do not trash the mother earth.

Plan The Unplanned shall not be responsible for any of your belongings, valuables, jewelry etc. Kindly do take care.

In the case of traffic delays or breakdowns expect a few delays in reaching the destination.