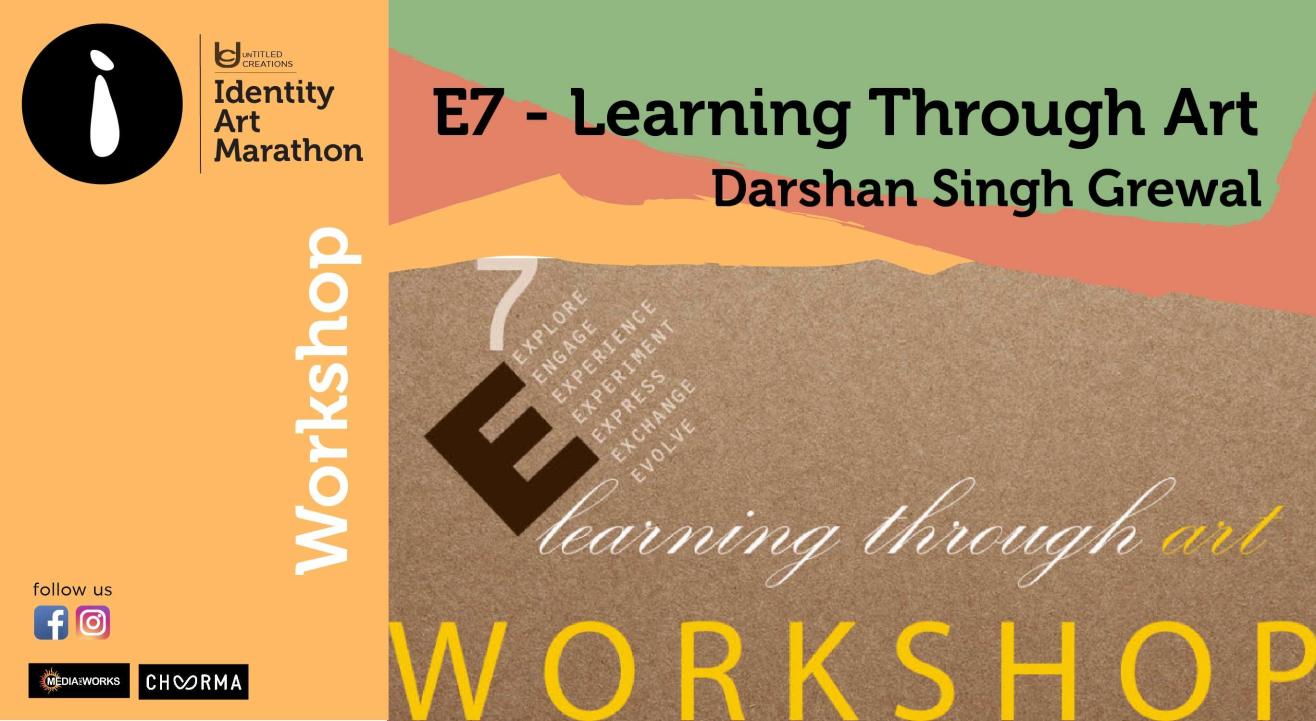 Art
E7 - Learning through Art
About
E7 LTA - 'learning through art' by Darshan Singh Grewal (Only for 17+ years of age)
27th May - 2nd June 2019
12 - 2.30 pm daily
7 days of 2.30 hours daily
E7 - Explore > Engage > Experience > Experiment > Express > Exchange > Evolve
The workshop intends to create an inclusive and nourishing environment for all those explorers who aspire to engage deeper in the process of self-discovery through dynamic experiences, artistic experimentation and conscious expressions.
Together we will engage in the process of experimental exploration and while questioning our 'being' we will play with different mediums to develop our authentic art expressions.
LTA aims to bring forth the idea of collaborative learning and exchange, thereby escalating the sensitivity towards human ecology.
LTA encourages you to open all those threads of your 'being' that you feel to re-weave beautifully.
The ultimate objective of this project is to evolve together through a journey of art.
Part of 'I AM - Identity Art Marathon',
24 day multi disciplinary art festival from 24th May to 16th June 2019
Curator: Aakshat SInha
Organiser: Untitled Creations Private Limited
Media partner: Media net Works
Design partner: Choorma
Venue Partner: Arpana Fine Arts Gallery, New Delhi
https://www.facebook.com/identityartmarathon/
Venue
Arpana Fine Arts Gallery
Arpana Fine Arts Gallery, Academy of Fine Arts and Literature, 4/6 Siri Fort Institutional Area, Opp. Gate No. 2, Siri Fort Auditorium, New Delhi 110049. Metro Green Park.