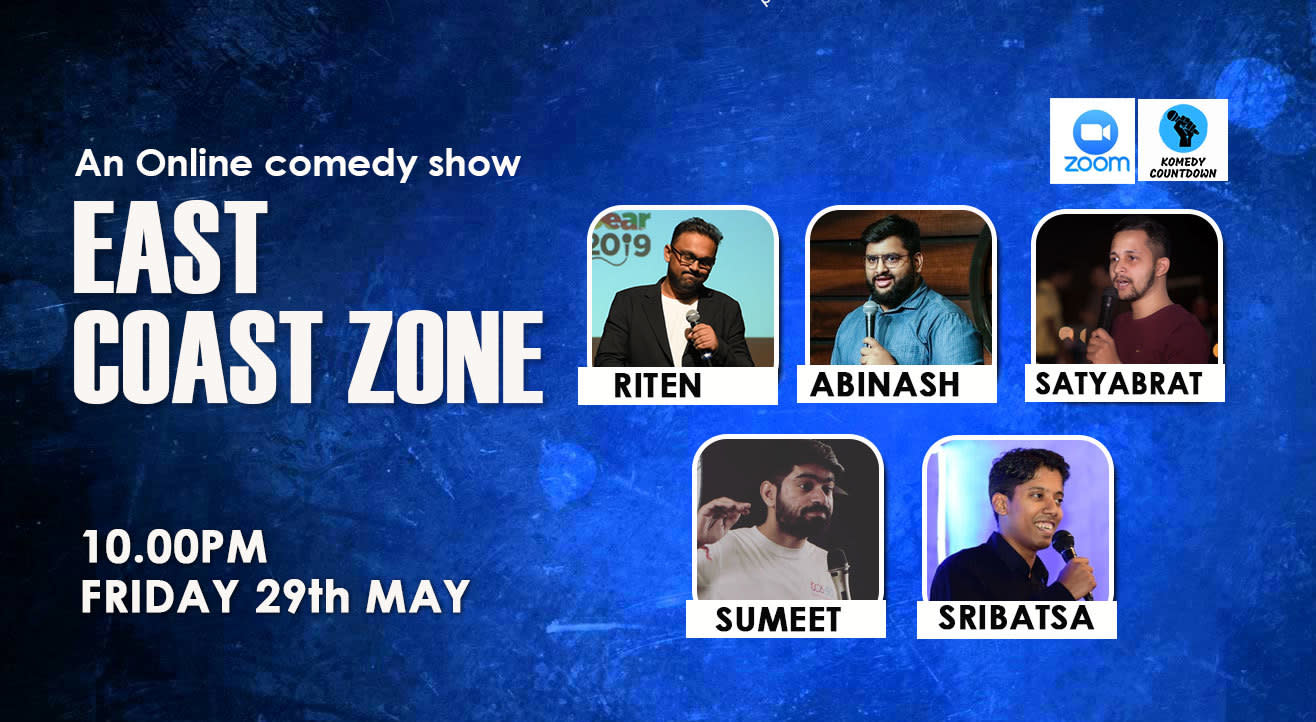 Comedy
East Coast Zone! - An online comedy show
About
Watch a bunch of fresh comedians from the East coast zone live from the comfort of your home!
Riten Pattnaik:
Riten is standup comic but leave this aside the best part of riten are his abs, thay are precious to him. So he keeps them hidden.
Abinash Mohapatra:
Abinash Mohapatra is an upcoming stand-up comedian. While working as an HR in the public sector, Abinash decided to further lower his self-esteem by trying his hand (and fingers) at stand up comedy. Hates random weight loss advice from people. He wants them structured. If not an HR, he would have been a masseur who got paid in food.
Satyabrat Mohapatra:
Satyabrat has made his way to the rising stars of comedy and with his witty jokes can crack you wide open and in splits.
Sumit Kakkar:
A Punjabi comedian who is one of the most loved comics of Odisha. His spontaneity on stage and humility off stage is something that leaves the audience in awe.
Sribatsa Pathy:
Kabhi kabhi galat train sahi jagah pahuncha deti hai…. Miliye the engineer kam mba grad jisko sahi train ne galat jagah pahunchaya and iski comedian hone ki galat faimi door kijiye