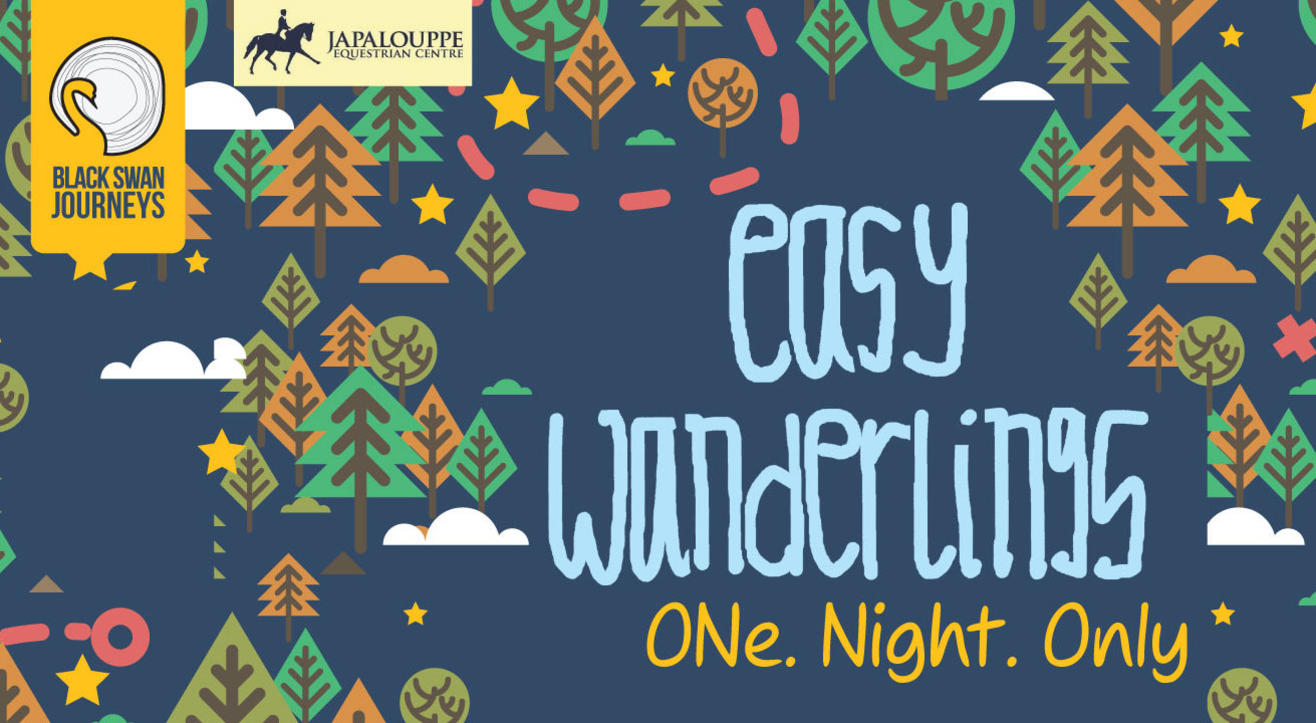 Experiences
Easy Wanderlings : One Night Only!
Japalouppe Equestrian Centre, Mumbai - Pune Expressway
About
Like sinking into your favourite chair or slipping into a warm bath, these guys allow you to breathe and for that, we should be grateful." - Listen with Monger
Join us under a starry night at Japalouppe.
Let's experience together.. a musical journey about escapades into the majestic wilderness, soulful conversations, and of the feelings felt when spending quiet evenings at home. Here's a one-time-only opportunity to meet and interact with Indian pop-rock scene's rising stars!
Easy Wanderlings is a Pune based pop-rock band.
Set off in mid-2015, their music is an amalgamation of ambient pop, soul, and folk.
Their album, 'As Written In The Stars' was ranked No. 4 on the Indian Independent Music Album charts of 2017.
Rolling Stones India calls them "Playful, story-centric and emphatic."
In this quaint country atmosphere barbecue meets soft-rock. Enjoy some warm food right off the grills, while you enjoy the soothing tunes.
Venue
Japalouppe Equestrian Centre, Mumbai - Pune Expressway
Mumbai-Pune Highway, NH-4, Shankarwadi, Pune, Maharashtra 410506