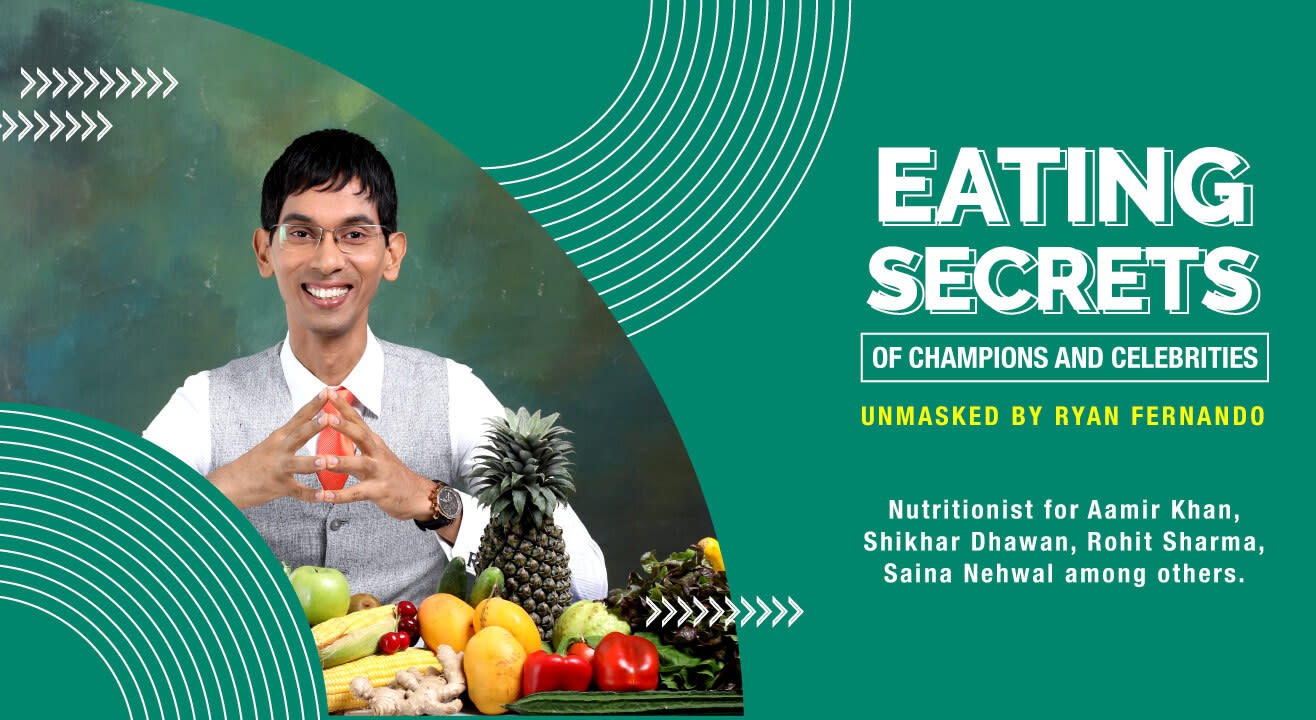 Health and Fitness
Eating secrets of champions and celebrities unmasked by Ryan Fernando
About
From the nutritionist of film star's and Olympic medallists, un-masking the highlights of their nutrition plan and success. If you are keen to know how to loose that excess body fat or how to gain that muscle, join us for this session as Ryan Fernando unmasks all the secrets behind that successful turnout majority of this Sports and Celebrity clients had.
About Ryan Fernando:
Ryan Fernando is a Celebrity Nutritionist Counsellor, Speaker, Lecturer, Radio Jockey, Author and the Founder of QUA Nutrition Clinics, Nutritionist in India Forum, Co-Founder at Logikcal and Itiffin. He's also the nutritionist for Industry's famous names including the likes of Aamir Khan, Shikhar Dhawan, Rohit Sharma, Abhishek Bachchan and a hundred other International Athletes.
He is a nutritionist and counsellor for over 1000 prominent individuals spanning the top CEO's of the country, Olympic, Common Wealth, Asiad and International Sports Events medalists, participants and probable, Extreme Human Endurance athletes, Celebrities and Top Movie artists, visionary personalities, children and those with complicated medical conditions.
Indian Women's Cricket Team,
Shikhar Dhawan, Yuvraj Singh, Robin Uthappa – Cricketer,
Saina Nehwal - Badminton,
Aamir Khan, Abhishek Bachchan, Puneet Rajkumar - Actor,
Prashanth Karmakar, Pydi Ramu - Para Olympic,
Anjum Mougdil - Shooter,
Sathish Shivalingham - Weight lifter,
Manav Thakkar - Table tennis,
Devanshi Rana - Shooter,
Meghana Gundlapally - Gymnastic,
Shwetambari Shetty, Sucheta Pal - Zumba Trainer,
Joshna Chinnapa, Akanksha Salukhe - Squash,
Shubhankar Sharma, Trishul Chinnappa - Golf,
Sushil Kumar - Wrestling, among many others.