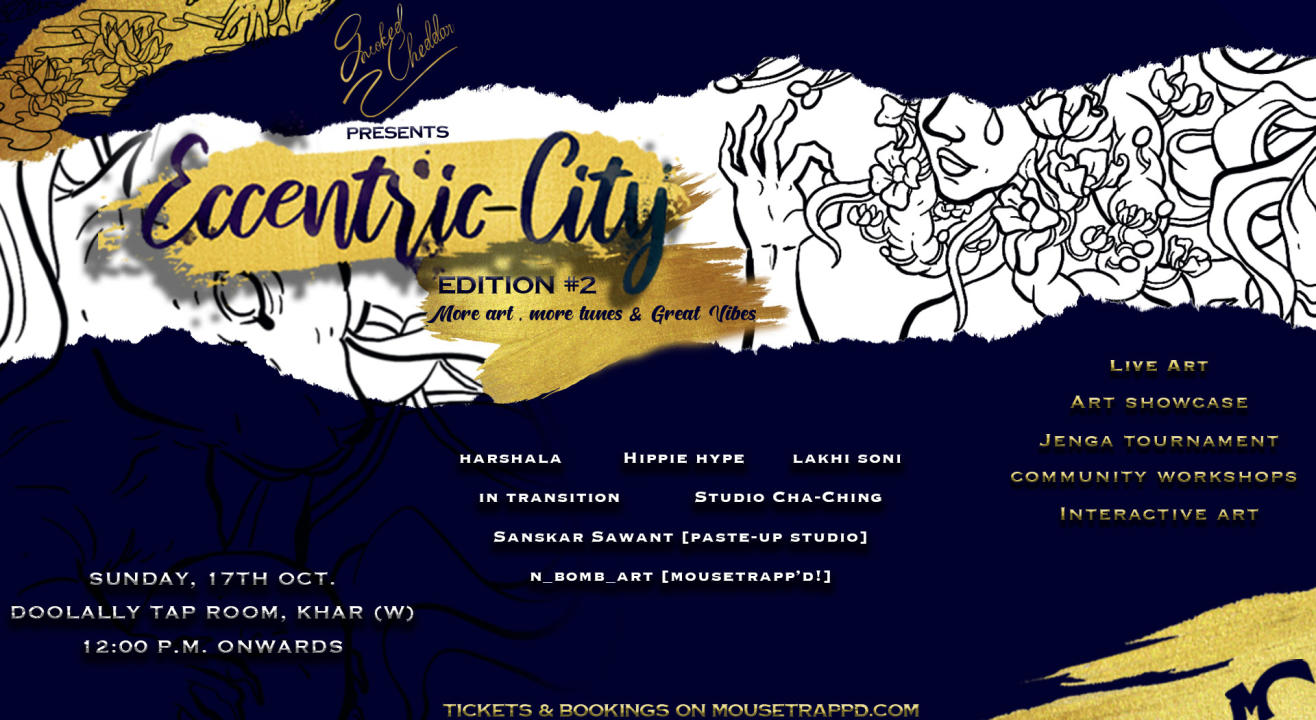 Invite your friends
and enjoy a shared experience
Mousetrapp'd! 's Luxury Smoking Merchandise 'Smoked Cheddar'
presents its very exclusive Art & Vibe fair for all at
"Eccentric-City Edition#2"
to elate the experiences in the world of artistry
& imaginative expressions, within our lifestyle.
Infused with 27 pages of creative illustrations, the 'Cheddar Strokes'
brings forth "Eccentric-City" , putting together a roster of talented
artists, to showcase their eccentricity, along with some great food,
good liquor, Melodic tunes, and the usual Mousetrapp'd! Vibes &
Surprises, with clouds of that Cheddar.
Including more games and activities such as a Jenga Tournament, Live Acts & many more surprises.
The Artists coming in are:
Lakhi Soni
Harshala Morey
Yash Pardhan [Studio Cha-Ching]
In Transition
Hippie Hype
Sanskar Sawant [Paste-up Studio]
N_bomb_art [Mousetrapp'd!]
With an assembly of creative
inclusions to create a stimulating experience, Smoked Cheddar:
Mousetrapp'd! assures an Eccentric experience.
Eccentric-City Sneak Peak
Doolally Taproom - Khar
10 A, Raj Kutir Apartment, E854, Rd Number 3, Khar, Ram Krishna Nagar, Khar West, Mumbai, Maharashtra 400052, India
GET DIRECTIONS