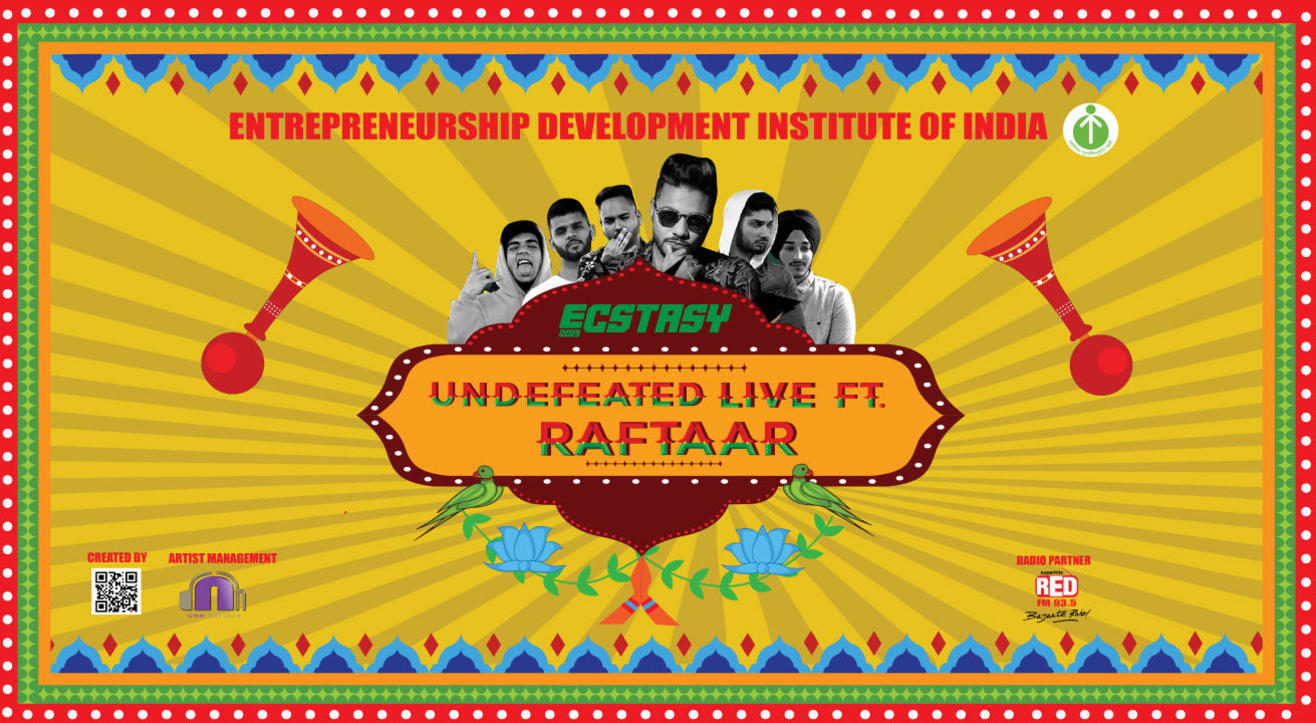 Music
Ecstasy Presents Undefeated Live Ft. Raftaar
Entrepreneurship Development Institute Of India
About
UNDEFEATED is not just a statement that they may speak. It is actually a state of mind. The word may carry a literal meaning. But the crew carries this state of mind every damn day throughout the year.
The fight isn't with anybody in particular but within their own minds trying to push the existing boundaries everyday. There's a certain urge for each of these artists to go beyond their comfort zones each and everyday trying to create a pedestal that's never been there before. With that intent we bring DEEP KALSI, HARJAS, KR$NA, KARMA, YUNAN, and RAFTAAR the undefeated live crew here at Entrepreneurship Development Institute of India on 31th March 2019 for Ecstacy Undefeated Live in association with Red FM & EDII Alumni Association.
Radio Partner - Red FM Bajate Raho
Artist Management - DNH Artist
Marketing Partner - Error Space Media & Entertainment | Digi Elephant !
Naachne Ka Shaukh | Dhakkad | Raftaar !
Venue
Entrepreneurship Development Institute Of India
Gandhinagar - Ahmedabad Rd, Next to Apollo Hospital, Bhat Village, Gandhinagar District, GIDC Bhat, Bhat, Ahmedabad, Gujarat 382428