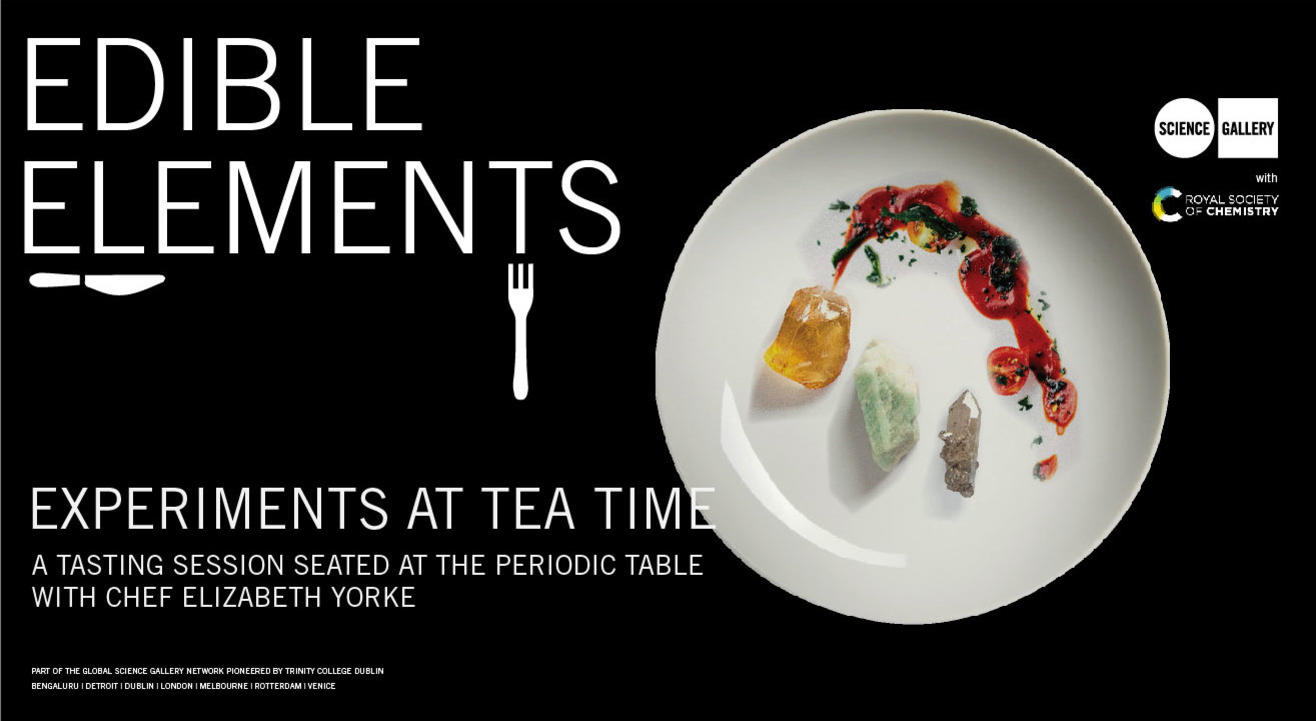 Rangasthala, MG road., Bengaluru
Step out and enjoy this event
Invite your friends
and enjoy a shared experience
Rangasthala, MG road., Bengaluru
Step out and enjoy this event
Invite your friends
and enjoy a shared experience
Invite your friends
and enjoy a shared experience
Have you ever really questioned the very building blocks of your food? Would you have guessed that your favourite cheeseburger contains Selenium, Zinc and Cobalt or that the metals that make up your cutlery alter the way you taste things! The Edible Elements tasting sessions allow visitors to create their own permutations and combinations of elemental flavours from the periodic table and engage with them in their natural forms. Join Chef Elizabeth Yorke and the Science Gallery Bengaluru Mediators to talk and taste the chemistry of food.
There will be three public tasting sessions for 30 people each, with registrations on First Come First Served basis.
5:30 - 6:15 pm
6:30 - 7:15 pm
7:30 - 8:15 pm
Elizabeth Yorke is a chef and food researcher who looks for opportunities to use her culinary skills and knowledge in food systems to create better experiences for both consumers and creators of food. She is also the co creator of Edible Issues a platform of curated news that signals what the future of food might look like for India.
Elizabeth has travelled widely and worked with food historians, chefs, scientists and artists. She has been a recipient of the young chefs grant at the Oxford Symposium of Food and Cookery, a MAD grant recipient (Copenhagen) and was one of the fifteen researchers selected globally for the Food Innovation Program at the Future Food Institute.
Rangasthala, MG road.
MG Road Boulevard, beside MG Road Metro Station, near Anil Kumble Circle, MG Road, Shivaji Nagar
GET DIRECTIONS
Rangasthala, MG road., Bengaluru
Step out and enjoy this event
Invite your friends
and enjoy a shared experience