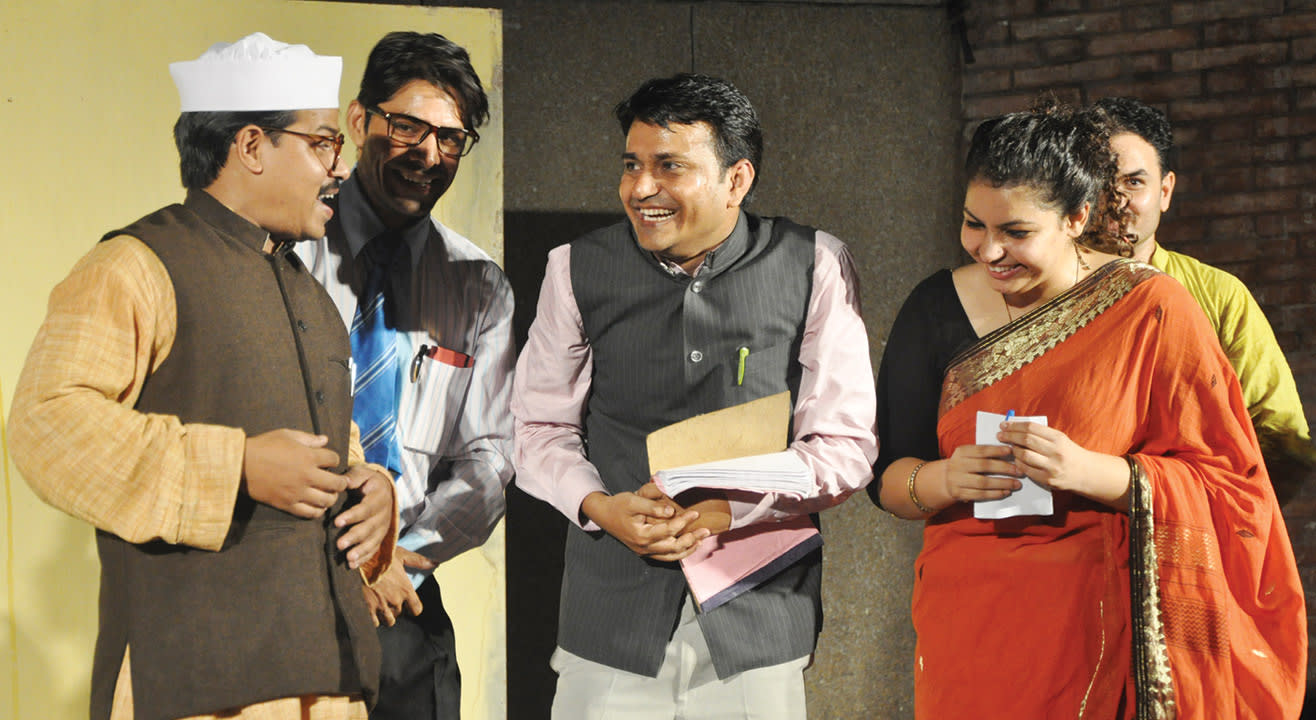 Theatre
Ek Mamooli Aadmi
Amphitheatre, Indian Habitat Centre, Delhi
About
Ek Mamooli Aadmi is the tale of a municipality head clerk Ishwer Chand Awasthi. He searches for bonds of closeness in his family members, but fails to find happiness. Only a few months before his retirement he realizes that he has cancer and hasn't lived his life to the fullest. A fear of his life's end approaching in quick steps dawns upon him. He decides to venture into all those aspects of life which he had not experienced.
Play raises some questions about our social, family relationships, bureaucracy and human values, but its emphasis is on the fact that simplicity can also become a means of meaningful and extraordinary life.
Writer : Ashok Lal
Design & Direction : Sunil Rawat

Rashmi Singh, Vikramaditya Panday, Sunil Rawat, Aqsa Parveen, kapil Pal, Rehman khan, Dharmender Sangwan , Prem Prakash Sachin, Ritesh Yadav , Kritika Sharma, Lalit, Abhay, Sadaam, Prabhat, Shaurya, Pooja Pathak, Vivek Parashar, Vinod Juyal, Ayushi, Srishti.
Venue
Amphitheatre, Indian Habitat Centre, Delhi
Lodhi Road, Near Airforce Bal Bharati School, New Delhi, Delhi 110003
GET DIRECTIONS