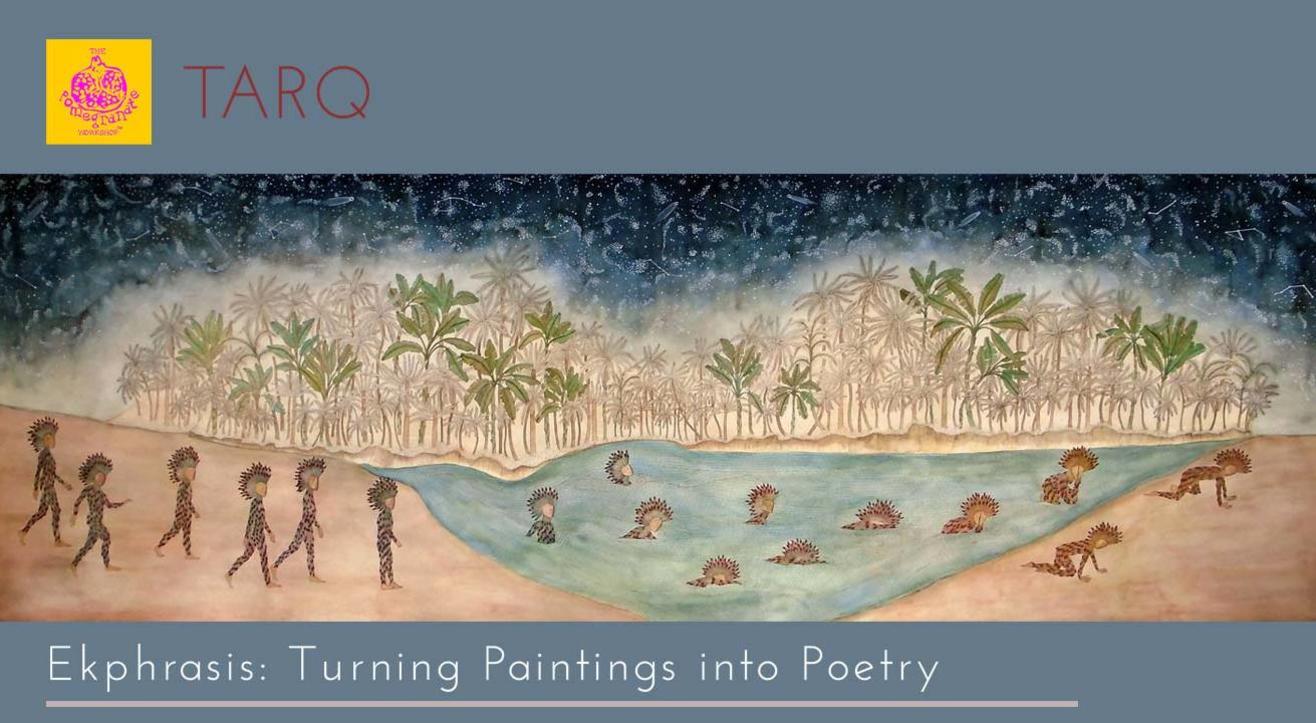 Writing
Ekphrasis: Turning Paintings into Poems
About
TARQ and The Pomegranate Workshop are delighted to announce a very unique workshop to tie in with the gallery's new exhibition, 'Where The Water Takes Us' by Rithika Merchant. The exhibition brings together a body of work that explores important issues of migration, displacement and belonging through the idiom of epics and myths.
In this two hour workshop, the participants will not only explore the works in the gallery through a guided tour, but also learn how to express themselves through a very unique writing style called the 'Ekphrasis'. Through this style that confronts art, participants will learn to reflect on the art work, its themes and visual references, which they will explore through the ideas of epics and myths in their prose poems.
At the end of the workshop, the participants will read their works in front of the paintings and get a chance for it to be featured on the Pomegranate and TARQ blogs.
Book any workshop ticket and get a 7-day cult.fit pass FREE. Offer valid till 31st September. (T&C apply) Click here for more information
Venue
TARQ Gallery
F35/36 Dhanraj Mahal, C.S.M. Marg, Apollo Bunder, Colaba, Mumbai, Maharashtra 400001