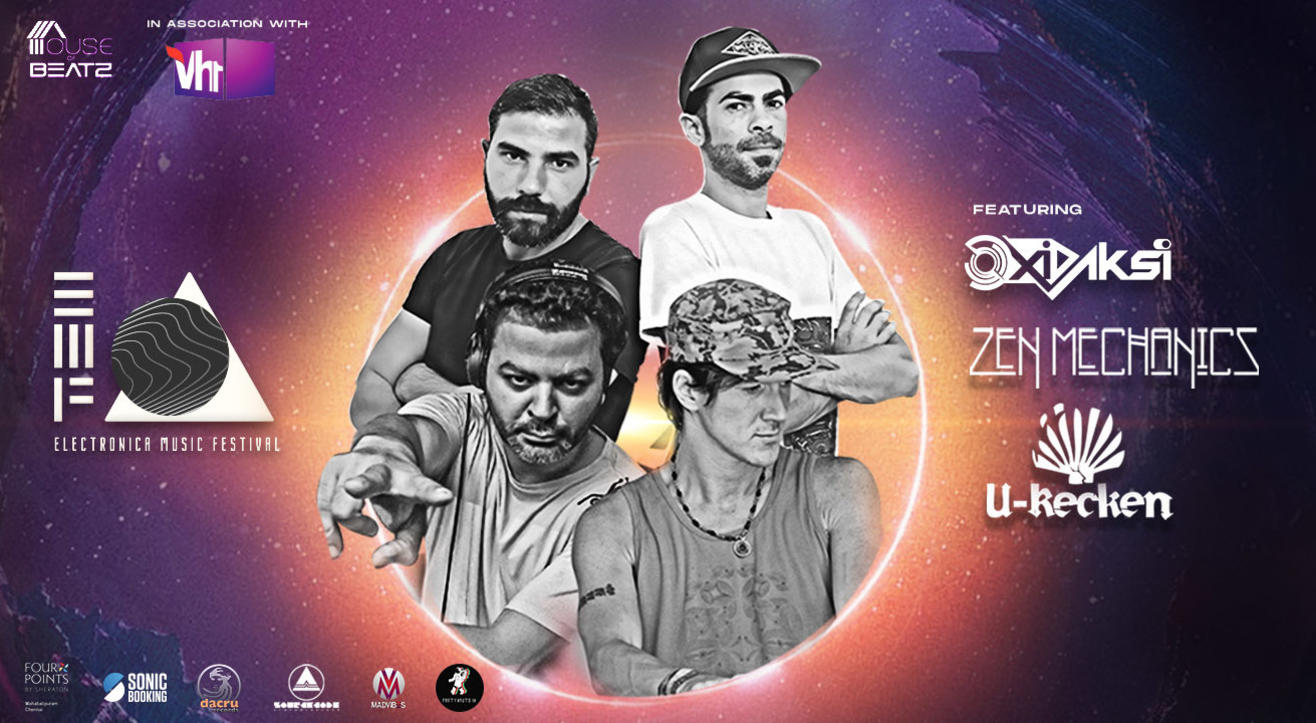 Music
Electronica Music Festival
Four Points By Shereton, Mahabalipuram
About
Electronica Music Festival is a celebration of the best electronic trance music, culture and living. Bringing together crazy combination chains of DAW and the RAW epitome of feasting a truly intense experience.
Our roster of headlining artists include Oxidaksi, Zen Mechanics, and U-Recken - electronic DJs that have travelled the world and performed for some of the biggest music festivals. They now head to Chennai this June for the Electronica Music Festival - a celebration of music, culture, and living.
Witness the celebration of electrifying music with genres ranging from house, techno, trance, ambient, hardstyle, big room, and lots more! This is Chennai's very own Electronica Music Festival, coming to you this June.
OxiDaksi
Israel's stunner duo, Oxidaksi, is a force to reckon with in the electronic music scene. Nir Dak and Eliran Hasan, the men behind the act, entered the field in 2007 and have been pushing through ever since! OxiDaksi brings their newly released music to Chennai this summer for the Electronica Music Festival.

U Recken
U-Recken has been capturing the essence of electronic music worldwide, hailing from Tel Aviv - Israel. Throughout his career, U-Recken has always succeeded in embedding a profound deeper meaning into his music. Get set to experience his ethereal melodies in Chennai this summer at the Electronica Music Festival.

Zen Mechanics
Introducing Zen Mechanics, an electronic DJ with over a decade of experience and known for his eclectic style. Traveling the world non-stop and booked for some of the biggest music festivals, Zen Mechanics will now make his way to Chennai for the Electronica Music Festival.
Venue
Four Points By Shereton, Mahabalipuram
ECR - OMR Junction ECR, Poonjeri, Mahabalipuram, PO, Chennai, Tamil Nadu 603104