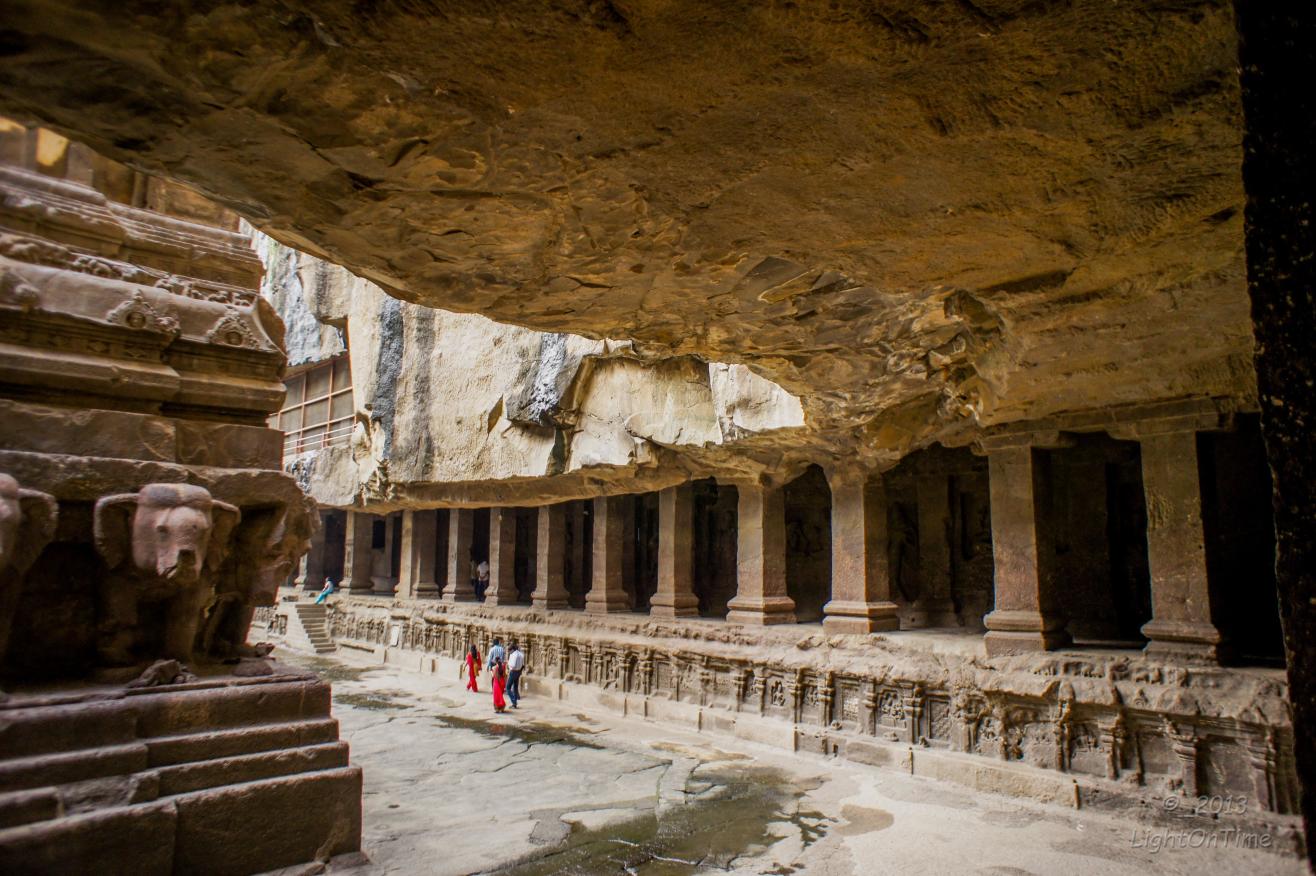 Monuments
About
High-up on a basalt cliff is the breath-taking sight of Ellora Caves. 34 monasteries stand side by side along the Charanandri Hills. These ancient structures go back to 600 - 1000 AD and are a testament to a rich cultural heritage, an age of tolerance, and stone carving skills of enviable proportions. Constructed in honour of Buddhism, Hinduism and Jainism, the caves portray the coexistence of three different religions and are identified as a UNESCO World Heritage Site.
You should know that these caves were built during the time when the Rashtrakuta Dynasty and Yadava Dynasty were in power. Once upon a time, the Ellora Caves were a vibrant hub of activity. Not only were they a place of worship and rest for pilgrims, but also a stop on a thriving trade route. Go witness the artistry and the detailing of these stone sculptures to experience the handiwork of our ancestors!
Cave 16 the Kailash Temple.
The carved scene in the Kailash Temple depicting Lord Vishnu as a man-lion battling a demon.
Cave 10 the Vishvakarma Cave with its 15 ft statue of Buddha and rock that is finished to look like wood.
The dancing dwarf sculptures in Cave 10.
Cave 32 which has two giant statues of Indra.
The five Jain caves that have exquisite architecture.
Central Bus Stand in Aurangabad is 27 km from the Ellora Caves.
Aurangabad Railway Station is 28 km from the Ellora Caves.
Aurangabad Airport is 35 km from the Ellora Caves.
Venue
Ellora Caves
Ellora Caves, Aurangabad, Aurangabad, Aurangabad, Aurangabad, Maharashtra, 431102
GET DIRECTIONS