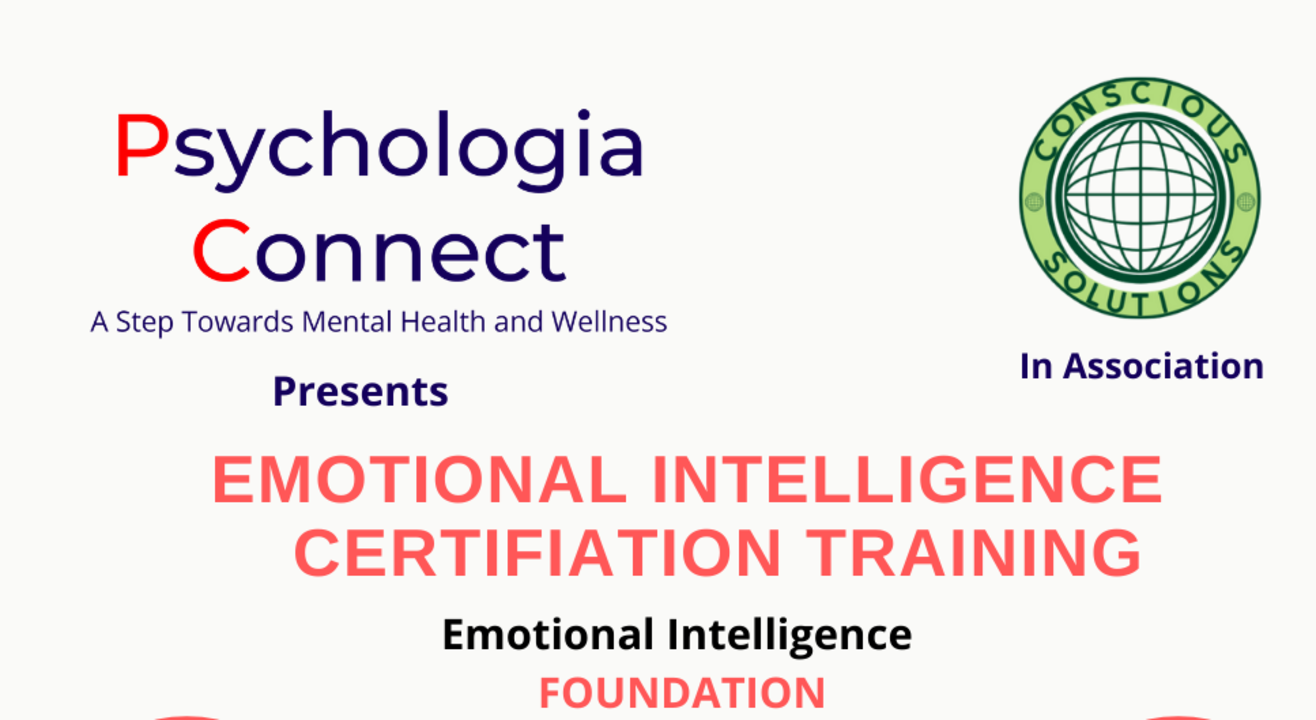 Emotional Intelligence Certification
May 7 | 12AM - May 8 | 6PM
Enjoy this event from your home
Event Guide
Masterclass
Learn from an expert
Invite your friends
and enjoy a shared experience
Event Guide
Masterclass
Learn from an expert
Invite your friends
and enjoy a shared experience
About the Event
We all struggle with decision paralysis when we have to make business or personal decisions every single day. Oftentimes when we look forward to risking we anticipate all and things that could possibly happen and we get pulled into that thinking, into the risk thinking, stuck zone. This is certainly not the best place to be in.
Emotional Quotient can be thought of as an individual's abilities to be
Self Aware: Encompassing our own knowledge of ourselves, and being able to both recognize and understand ourselves, our behaviors, and our emotions
Self-Manage and Self-Regulate: Encompassing our ability to be in control of our emotions, and therefore our responses.
Self-Motivated: Encompassing our internal resources to be driven, perform, act, and reach towards goals.
Empathic: Encompassing our ability to understand and 'feel for' others, understand their emotion, and therefore relate to them more effectively.
Relational: Encompassing our ability to build and maintain relationships, network, lead, manage conflict and work with others.
Emotions are powerful forces that drive us and determine how we interact and perform.
They are a major element for our decision-making and of how we motivate ourselves and others. Free yourself from any misery!
Transform
Anger, Stress & Fear, Dependencies & Relationships Issues
through powerful hands-on tools. Learn how to have more joy, laughter & happiness in your life!
What Will You Learn?
Judgment and assumptions can hurt more than physical force. Practice the language of facts (verifiable statements).
The Inner Switch Board: lower limiting emotions in Measurable ways.
Intensify desired emotions like satisfaction, joy and happiness.
The 'Awareness Process' Who are you? Understand how to navigate psychological layers.
Choose! Step in and out of emotions consciously.
"The Emotional Health Model" Set boundaries wisely and express them in ways the other can accept.
Notice how emotions change according to perception and focus. Perceptual positions to empower flexibility.
The power of building your Inner Neutral Place.
Emotional Enmeshment: Addiction, compulsion and codependency. The process of emotional patterning & re-patterning.