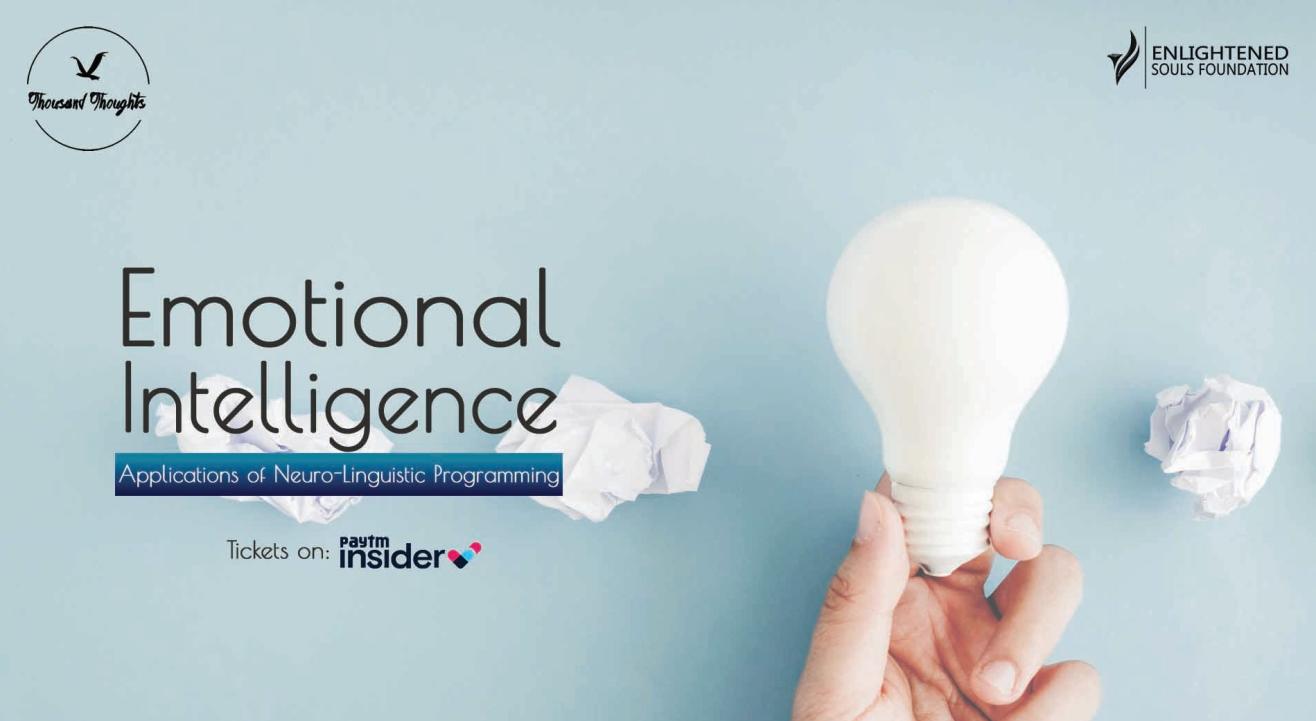 Emotional Intelligence - The Mind Hack
The Hosteller, Mathura Rd
Invite your friends
and enjoy a shared experience
Invite your friends
and enjoy a shared experience
About the Event
Are you decisive and able to make wise decisions despite emotional uncertainties and pressures?
Are you able to manage your impulsive feelings well?
How often do you stay relaxed, composed and positive even in the trying times?
Do you prefer collaborative conversations instead of proving your point in your relationships?
Do you realize the link between your feelings, what you think and what you say?
"Till the time you stop complicating your mind and start making your unconscious conscious, it will direct your life and emotions and you will call it fate".
Emotional Intelligence, to simply define is recognizing, understanding, managing and releasing our emotions as they come, not letting them overpower our Intelligence.
The workshop aids in guiding the participants discover their thought process and learn how to develop Emotional Intelligence to improve workplace and interpersonal relationships, boosting self awareness, understanding the role of the emotions as a motivator and a critical resource in individual development, building compassion and empathy resulting in a powerful impact on the community and workplace with the tools and techniques of Neuro-Linguistic Programming that will help in –
understanding how to silence our inner critic and map across,
learning to be an emphatic communicator by developing effective rapport building and
manage the emotions in self and others by anchoring empowering states to inspire critical emotions
Topics Covered:
• What forms our emotions
• Understanding the components of Emotional Intelligence
• Language Of The Subconscious
• Human Communication Model
• Anchoring Positive Beliefs
• The Value Of Self Talk
• Motivation- What drive our goals?
While IQ is about how smart you are, Emotional Intelligence (EI) or Emotional Quotient (EQ) is about how emotionally mature you are. A critical factor of success is to understand why EI is about the intelligent use of emotions and not about becoming more emotional.
When: November 16, 2019
Time: 12 PM – 3PM
Where: New Delhi
The Hosteller, Mathura Rd
Hotel Mint Casa, Mathura Rd, Near Ashram Chowk, Block A, Friends Colony East, New Friends Colony, New Delhi, Delhi 110065
GET DIRECTIONS