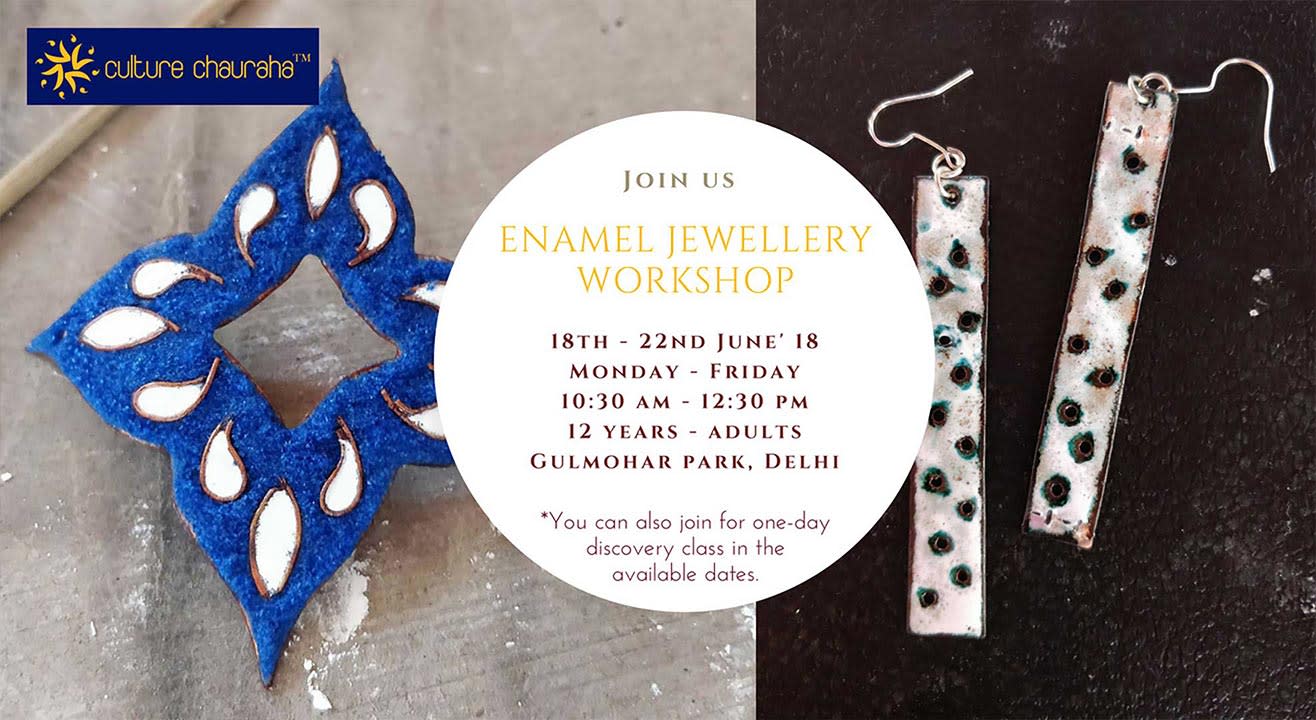 Art
Enamel Jewellery Workshop
About
What is Enamelling?
"Enamelling is the process of applying thin layers of finely ground glass to metal. Which when heated to a high temperature (800-850 degree Celsius), the glass melts and fuses with the metal."
Learn to create a piece of jewellery from scratch on Copper and get introduced to the fascinating medium of fusing glass with the metal called Enamelling. Learn how through centuries craftsmen all over the world and especially India have been painting the backsides of our jewellery to turn them into exquisite pieces.
In this five days short course, you'll be learning about different Enamels, Cloisonné, Stencilling, Sgraffito and more. You'll be making your own designs, and we'll be guiding you about basic elements of art like balance, harmony, composition etc.
It's great for children & adults interested in the arts, especially the ones who'd like to pursue arts professionally.
*One-day discovery class also available for those who'll be unable to join for all five days.
Minimum Age: 12 years - Adults
Our workshops are focussed on giving you skills and knowledge which stay with you forever, enabling you to apply what you've learned on your own.
The workshop will be taken by the Co-founder of the studio Smriti Sangal, who is a trained professional artist with a Master's in Fine Arts from University of Arts, London.