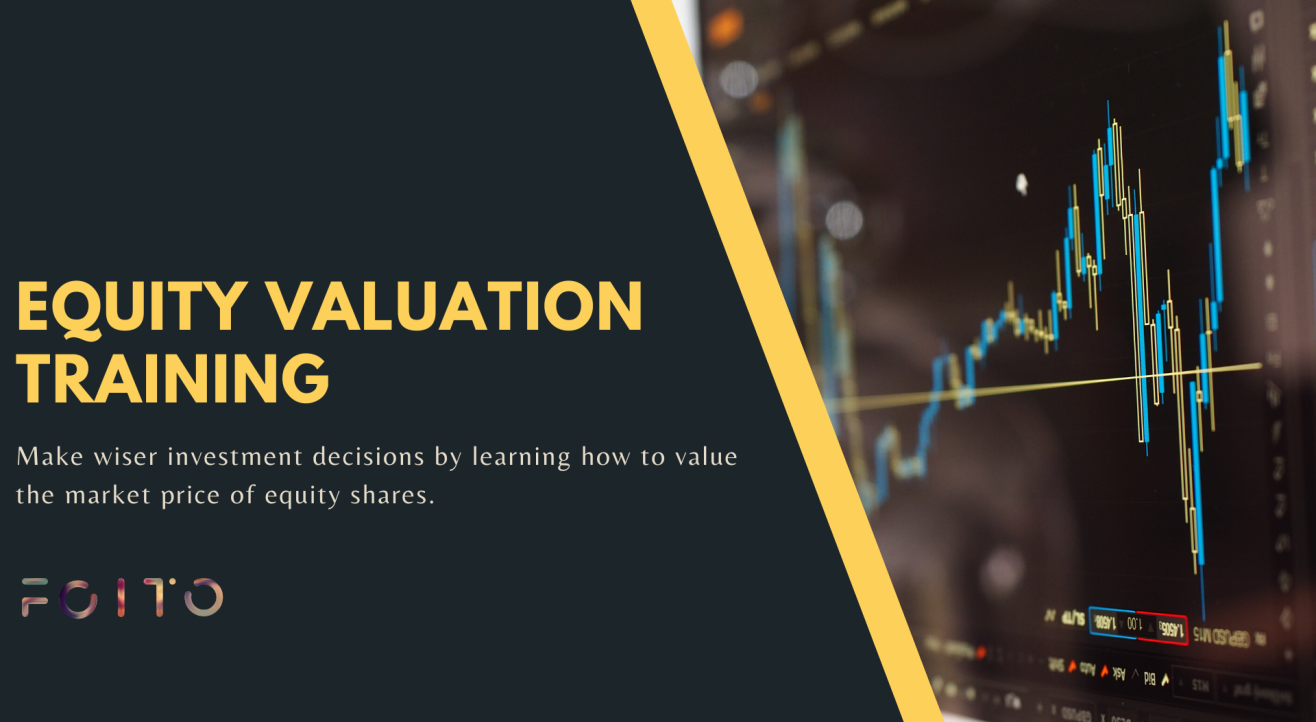 Equity Valuation Training
Enjoy this event from your home
Invite your friends
and enjoy a shared experience
Invite your friends
and enjoy a shared experience
About the Event
Are you a business owner striving to correctly evaluate your firm's market worth? Are you looking for finance training courses? Are you an investor interested in knowing the fair price of a security before making an investment decision?
Attending this training shall enable you to learn all the market techniques which are practically used by industry professionals for equity valuation, thereby providing you useful insights into the dynamic environment of business. This training aims at providing a 360 degree understanding of equity shares and its valuation. The sessions will cover various valuation methodologies while using examples from the actual market scenario.
Topics Covered:
Understanding Equity Valuation Basics and Significance
Cost of Equity Share Capital under different case (Varying dividend growth Rate, Constant Growth Rate, Zero-Growth Dividend etc)
Understanding concepts: Retention ratio, dividend payout ratio, dividend growth rate, Market Price, Expected Price, EPS, Beta Factor( Systematic Risk), Risk-Free Rate, Market Risk Premium)
Discounted Cash Flow Models or Dividend Discount Model
P/E Ratio Models
Capital Asset Pricing Model
Walter's Model
Gordon's Model
Case Study using company statements and reports available in the public domain.
Duration of Standard Course: 5 Day Training
Disclaimers:
1) This will be an online training using screen-sharing.
2) This training module can also be customized to cover up your specific industry requirements.
3) This training can be taken up on a 1-2-1 basis as well as for a team
4) Upon confirmation, you will be connected to the trainer/course analyst for a technical call for a deep understanding of your training, and customization needs.
5) The date and timing for each session will be flexibly decided as per the mutual understanding between the attendees and the trainer and coordinated by our team.
Add-Ons Post Training:
1) Post-Training Support
2) Certification Advisory
3) Business Networking Support
4) Skill Validation Report signed by Industry Expert