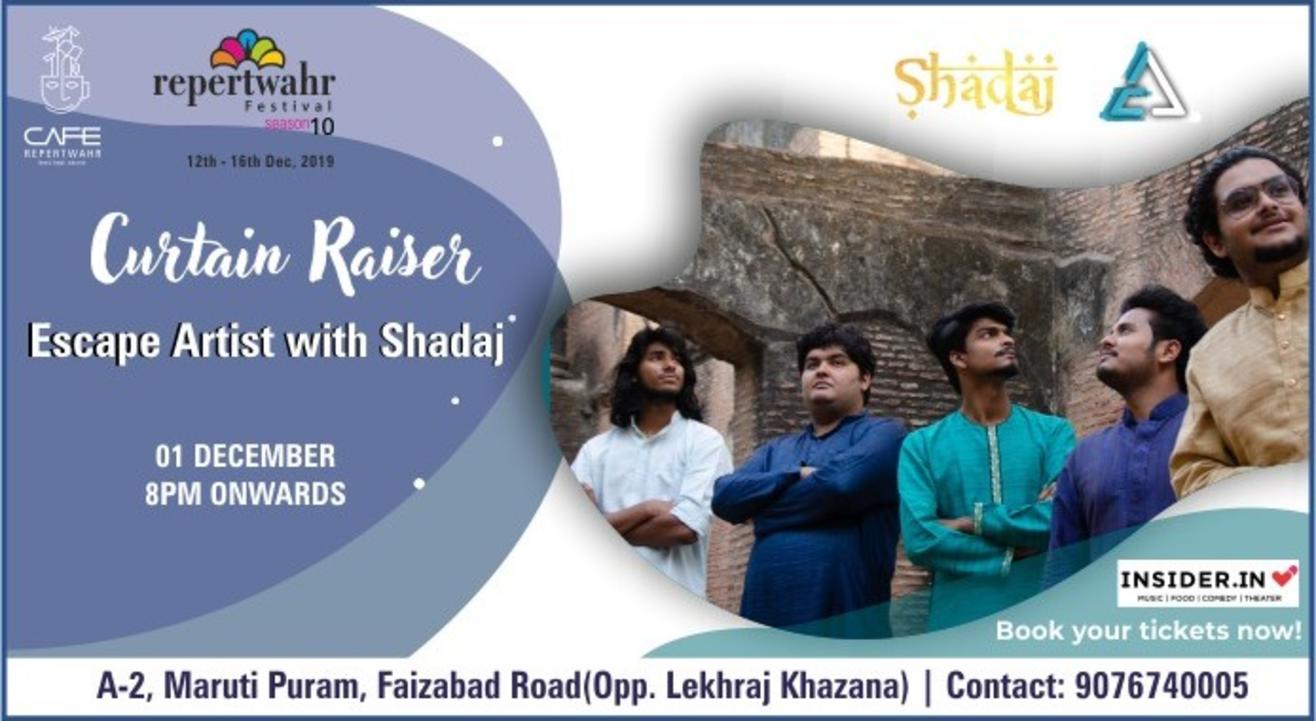 Music
Repertwahr Festival Curtain Raiser with Escape Artist & Shadaj
December 1 | 8PM - December 1 | 9:30PM
About
Repertwahr Festival 2019's, curtain raiser is happening on 1st December.
Catch two amazing acts from the city itself- Escape Artist & Shadaj
performing at Cafe Repertwahr, Indira Nagar.
Escape Artist is a 5 member bilingual Alt Rock/Post Rock band based in Lucknow. The Band was formed in the year 2018. We are Post rock/Alternative Rock genre centric and have been creating our own music since quite some time. As of now they have released 3 singles out of which one is a part of our upcoming E.P which will be out in 2020.
Shadaj is a 5 member outfit from Lucknow. Their work is a portrayal of the style of Ghazals, and Indian Poetry infused with both Indian as well as Western music.
This blend of music and the celebrated art of Urdu poetry brings an unmatched flavour to the act.
The band can found on all the major music streaming platforms.
Date - 01/12/19
Time - 08:00pm
Genre - Alternative Rock/Post Rock
Harshwardhan Singh Negi - Lead Guitar
Kartik Mishra - Vocals
Porus Uttam Srivastava - Rhythm Guitars
Shivargh Bhattacharya - Tabla and Percussion
Aditya Pratap Singh - Bass Guitar
Shivargh Bhattacharya - Tabla and Percussion
Venue
Cafe Repertwahr
A2, Kala Niketan 3rd floor above Khosla Electronics, Faizabad Rd, Maruti Puram, Rabindra Palli Colony, Lucknow, Uttar Pradesh 226016
GET DIRECTIONS