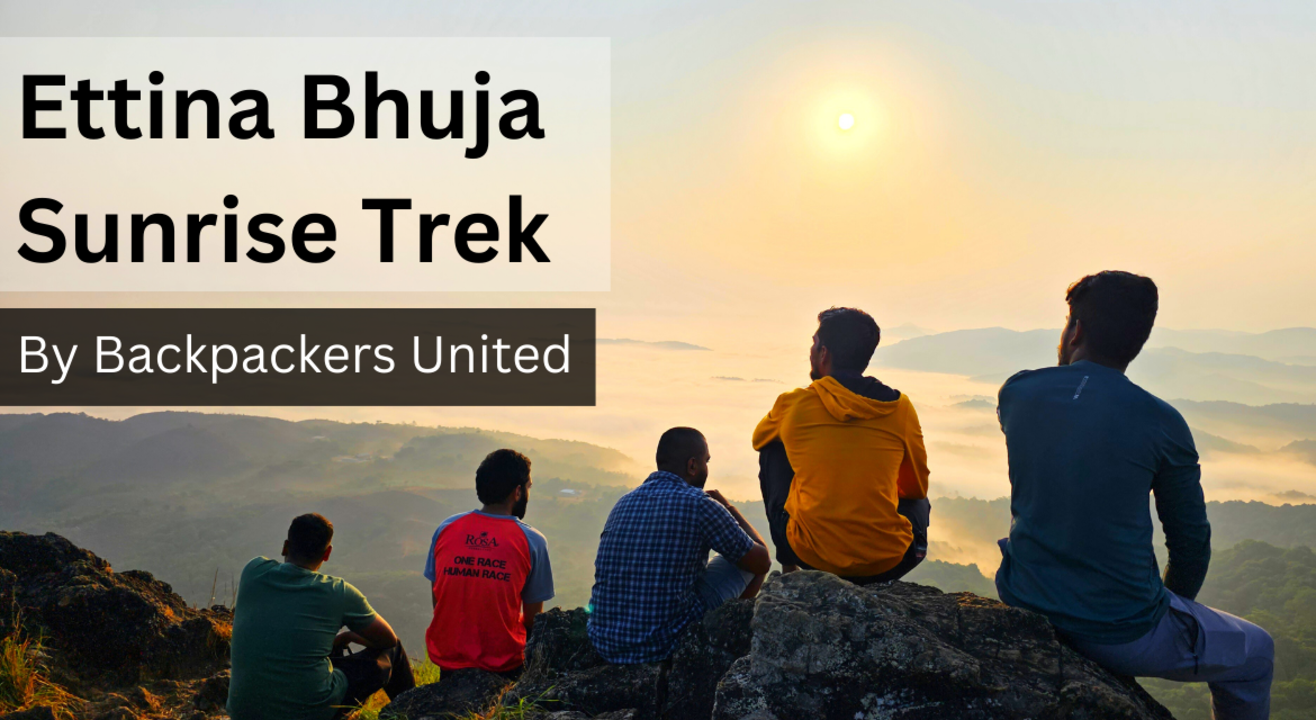 October 13 | 10PM - December 31 | 10PM
Karachi Bakery - Indiranagar, Bengaluru
Event Guide
Getaways
Enjoy the outdoors
Invite your friends
and enjoy a shared experience
October 13 | 10PM - December 31 | 10PM
Karachi Bakery - Indiranagar, Bengaluru
Event Guide
Getaways
Enjoy the outdoors
Invite your friends
and enjoy a shared experience
Event Guide
Getaways
Enjoy the outdoors
Invite your friends
and enjoy a shared experience
DAY 1:
Board the bus/Traveller , and will leave from Bangalore at around 10:00 Pm
socializing session to get to know fellow traveller's.
DAY 2:
Check into homestay Early morning and freshen up.
have hearty breakfast, prepare for sightseeing as follows:
Devaramane, experience the tranquility of the Western Ghatsof western ghats region.
Back to homestay have lunch
Betta Byraveshwara Temple is ancient temple situated in middle of the western ghats, offers a panoramic view.
Back to homestay freshup, have dinner and chill.
DAY 3:
Wakeup freshup Start the trek by 05.30 am and reach the peak by 06.30 am.
Watch the magical sunrise from the peak with clouds below your feet.
We will explore the surroundings with beautiful views.
Head back to the base by 09.30 am and savour some Scrumptious breakfast.
On the way visit abbi falls
Visit the famous, star shaped Manjarabad Fort. Take countless selfies.
Have lunch on the way and leave for Bangalore.
Reach Bangalore before 9:00 pm With Mountain full of memories (approx.).
1. Tickets once booked cannot be exchanged or refunded
2. An Internet handling fee per ticket may be levied. Please check the total amount before payment
3. We recommend that you arrive at-least 30 minutes prior at the venue for a seamless entry
4. It is mandatory to wear masks at all times and follow social distancing norms
5. Please do not purchase tickets if you feel sick
6. Unlawful resale (or attempted unlawful resale) of a ticket would lead to seizure or cancellation of that ticket without refund or other compensation
7. Rights of admission reserved
8. These terms and conditions are subject to change from time to time at the discretion of the organizer.
9. For any Queries please Contact us on +91 6361170690
10. Follow us on instagram @backpackers_united_ for updates on Upcoming Trips / Treks.
11. Visit our website for more info : https://backpackersunited.in/
Karachi Bakery - Indiranagar
1st Main, 665, 100 Feet Rd, First Stage, Defence Colony, Indiranagar, Bengaluru, Karnataka 560038, India
GET DIRECTIONS
October 13 | 10PM - December 31 | 10PM
Karachi Bakery - Indiranagar, Bengaluru
Event Guide
Getaways
Enjoy the outdoors
Invite your friends
and enjoy a shared experience