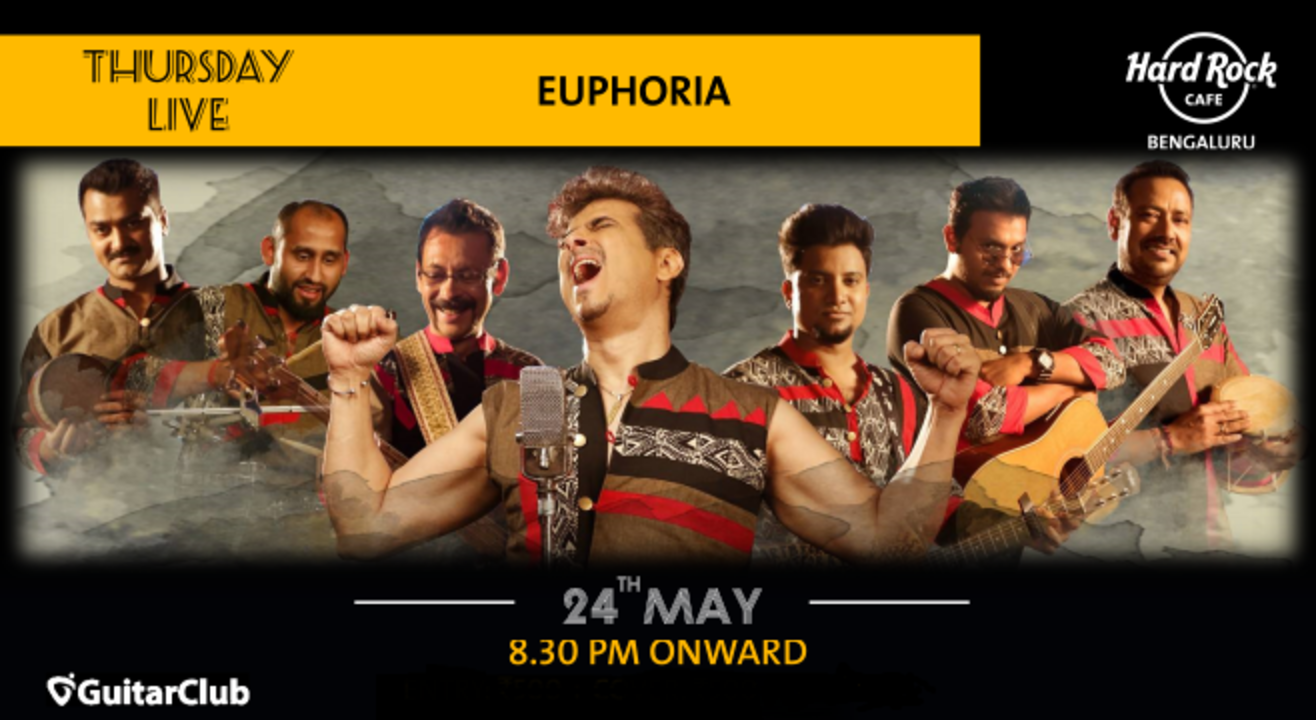 Music
Euphoria - Thursday Live!
Hard Rock Cafe, Bengaluru
About
Euphoria is a state of mind in hypomania where they say that creativity is as its best. It's tough to live up to the chosen name and reputation especially since the scientific world says that it cannot be artificially induced, but we try and strive towards a perfection that we cannot wholly fathom and a goal that we cannot completely see. We follow a shadow that we cannot totally perceive and head towards a place that cannot somehow recognize. 14 years back HIND ROCK wasn't coined as just a phrase for hype (they hate the hype!) It was perhaps the simplest way to describe their music (There are other choice descriptions for their music but they can only be sought from other Indian bands, or their ex band mates). Today, 2012 A.D. EUPHORIA has created a home for itself in the hearts of music aficionados and supporters. The non believers still find excuses but... "They are the challenge!"
Limited Early Bird Tickets Available. Hurry up and grab your tickets soon!