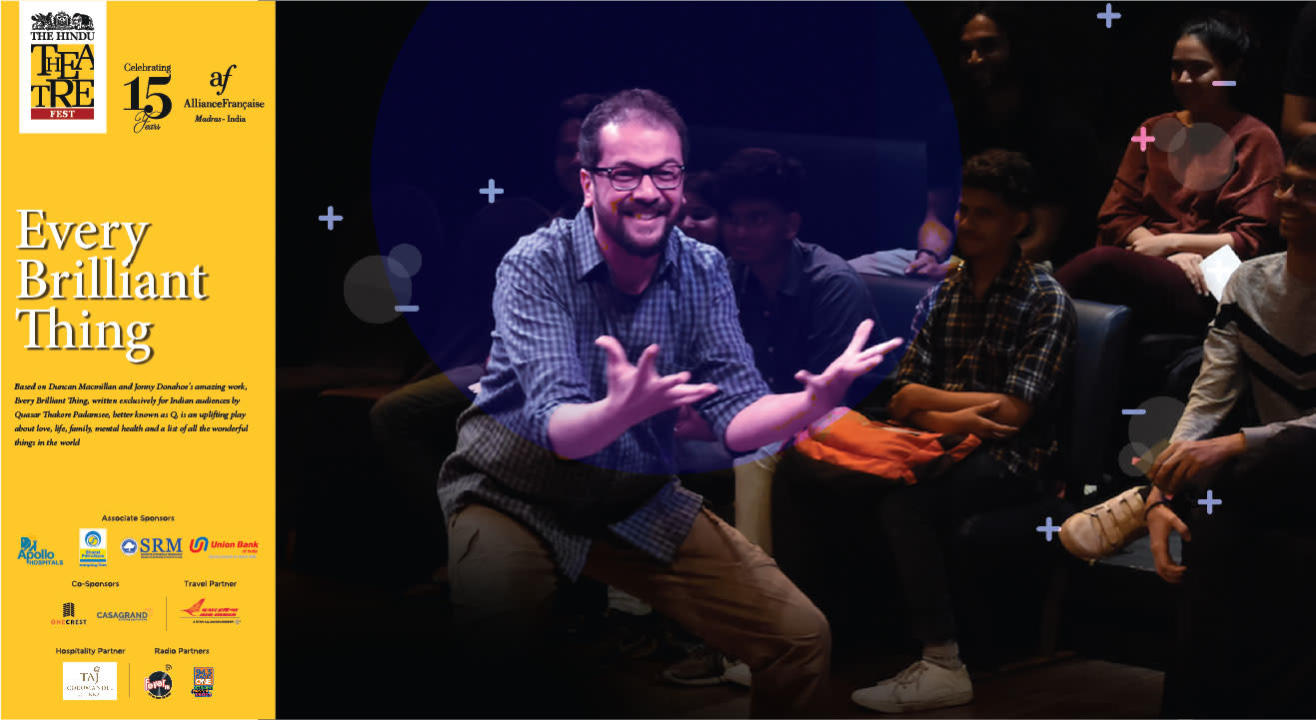 Drama
Every Brilliant Thing | The Hindu Theatre Fest
September 1 | 4PM & 7:30PM
Alliance Française of Madras
About
What a wonderful world!
He is seven years old. Mum's in hospital. She finds it hard to be happy. He makes a list to cheer her up.
1. Ice cream
2. Pillow fights
3. Staying up past your bedtime and being taken to a movie
4. The colour yellow
5. Gully Cricket
What would you put on your list? Staged in an in-the-round setting, this moving and intimate piece invites you to share the joy found in everyday objects. An uplifting play about love, life, family, mental health and a list of all the wonderful things in the world!
Age Limit: 14+ years
Language: English
Cast
Vivek Madan
Venue
Alliance Française of Madras
24, College Rd, Opposite Good Shepherd School, Subba Road Avenue, Nungambakkam, Chennai, Tamil Nadu 600034