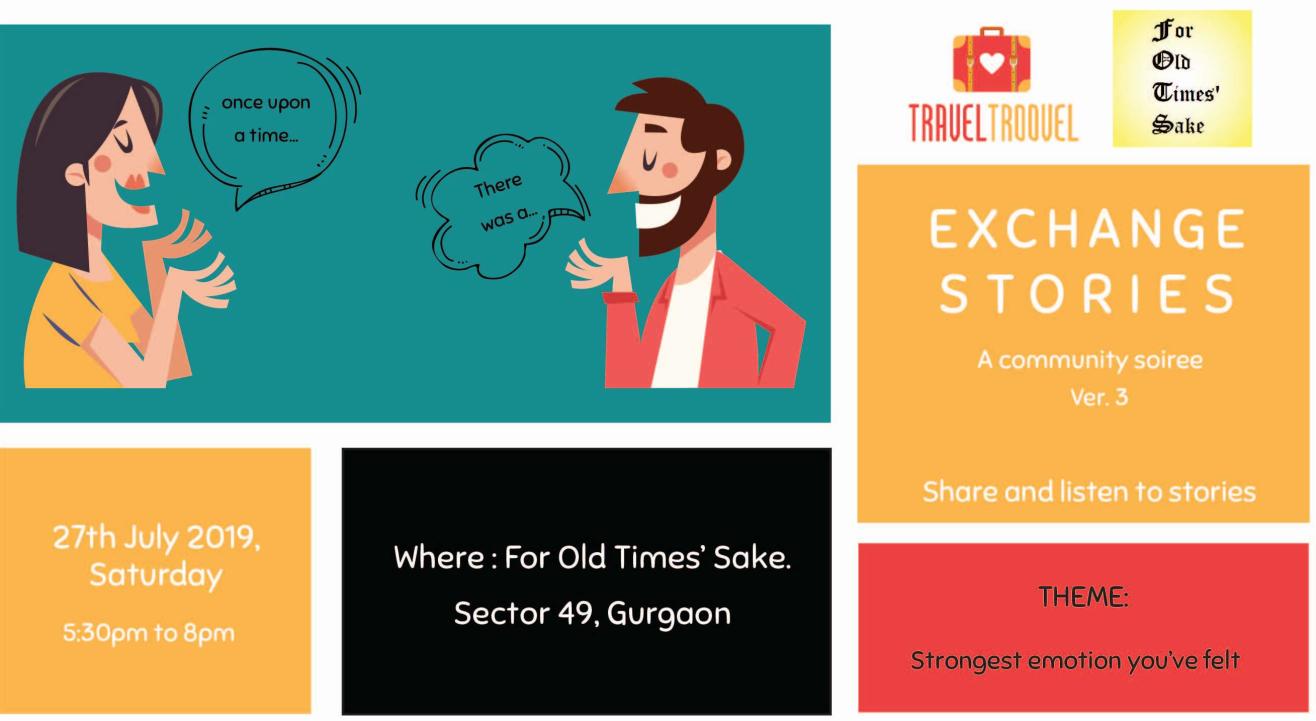 Storytelling
About
A community soiree to share & listen stories, contribute to interesting conversations, meet like-minded people, play games & have a good time together.
Express your stories through art, poetry, music, words or enact -
the choice is yours.
THEME:
The strongest Emotion that you've felt
Get ready to give your phones some rest and a happy & relaxed
time to self.
PS: At this intimate Exchange Stories house gathering, you can bring in your own drinks (non-alcoholic) and we'd have some munchies for you to gorge on.
You have any collaborations in mind? Shoot us a mail at arunima@traveltroovel.com