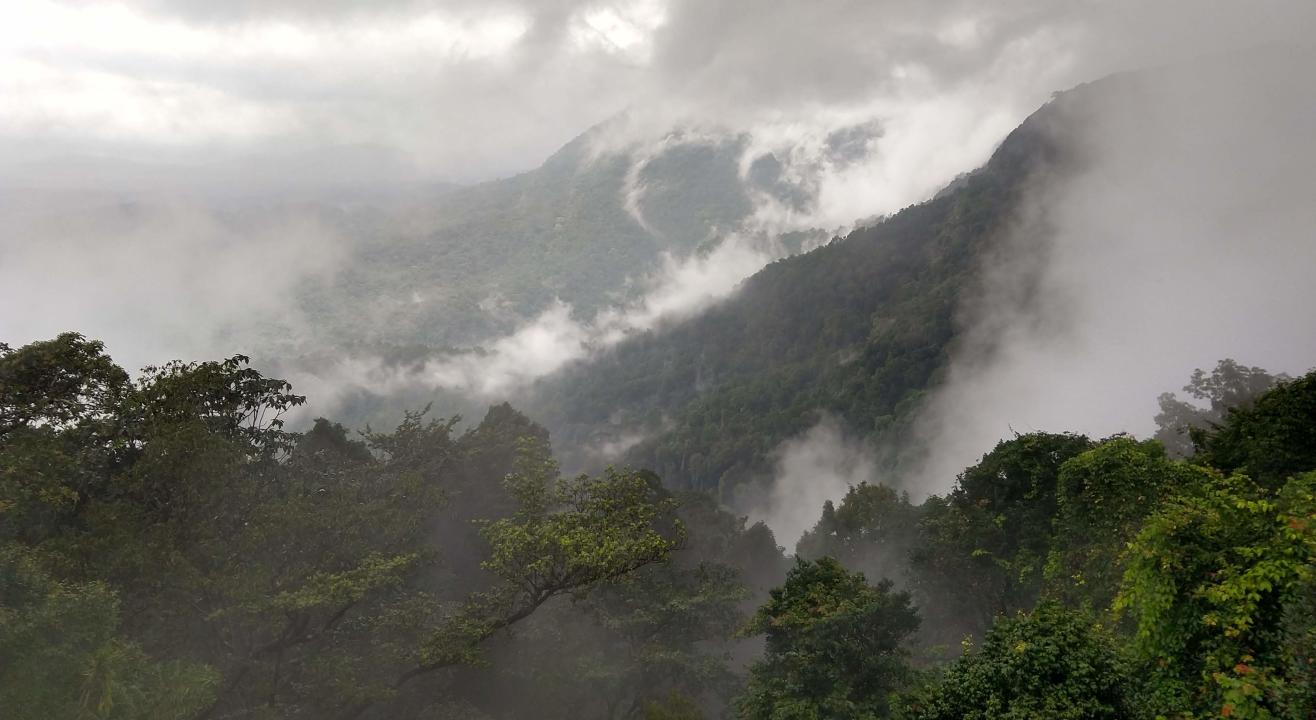 Camping
Experience Monsoon at Agumbe
About
Southern Adventures presents,
Experience Agumbe
Agumbe is a high-altitude village in the southwest Indian state of Karnataka. Surrounded by the Western Ghats mountains and lush rainforest, it's known its many waterfalls, such as Onake Abbi, Bakarna and Jogi Gundi falls. The Sunset View Point overlooks forested valleys. Nearby is Sri Venugopala Krishna Swamy Temple. To the south, tigers, leopards and king cobras live in Someshwara Wildlife Sanctuary.
Day 1
11:00am: Reporting at agumbe bus stand.
11:30pm: Will start travel to Kudlu falls.
12:30pm: Will reach Kudlu trek start point.
12:45pm: Trekking Starts.
1:15pm: Will reach Kudlu falls and can have a refreshing bathe at natural pool.
2:30pm: Will start trekking back.
3:00pm: Will reach the starting point and from there will go to sunset point.
3:30pm: Will reach the sun set point.
7:00pm: Back to our stay
7:30pm: Dinner
After dinner interested people can go for a night trek to know more about frogs of agumbe.
Day 2
6:00am: Wakeup
6:45am: Tea time.
7:00am: We will take a jeep and head towards kundadri hills.
8:00am: We will reach Kundadri and will have our Break fast (After having our breakfast(try some Golibaje and kadabu) from agumbe)
8:30am: We ride to kavaledurga fort.
9:30am: We will reach Kavaledurga Fort.
12:30pm: We will start our ride towards Jogi Gundi falls
1:00pm: Lunch(have some sandige).
2:00pm: We will reach Jogi Gundi/ barkanna falls.
2:30pm: We will visit forest research institute.
3:30pm: Back towards stay.
4:00pm: Tea/snacks.
4:30pm: Packup our luggage
5:00pm:Trip ends. Until next times folks!
PLACE :Agumbe
REPORTING TIME: 11:00AM
DATE: 15th-16th June 2019| 29th-30th June 2019
WEAR: Comfortable athletic clothing, hiking boots, hat, jacket and sunscreen.
INCLUDED: Forest permission, Admit charges, Trek guide charges, Refreshments while trekking,1 Dinner, 1 Breakfast, 1 Lunch, Overnight Stay, Southern adv representative, First Aid assistance
NOT INCLUDED: Camera pass,Other items not Included
THINGS TO CARRY: Snacks (non-perishable)Rainwear Sweets/energy bars/Glucon D