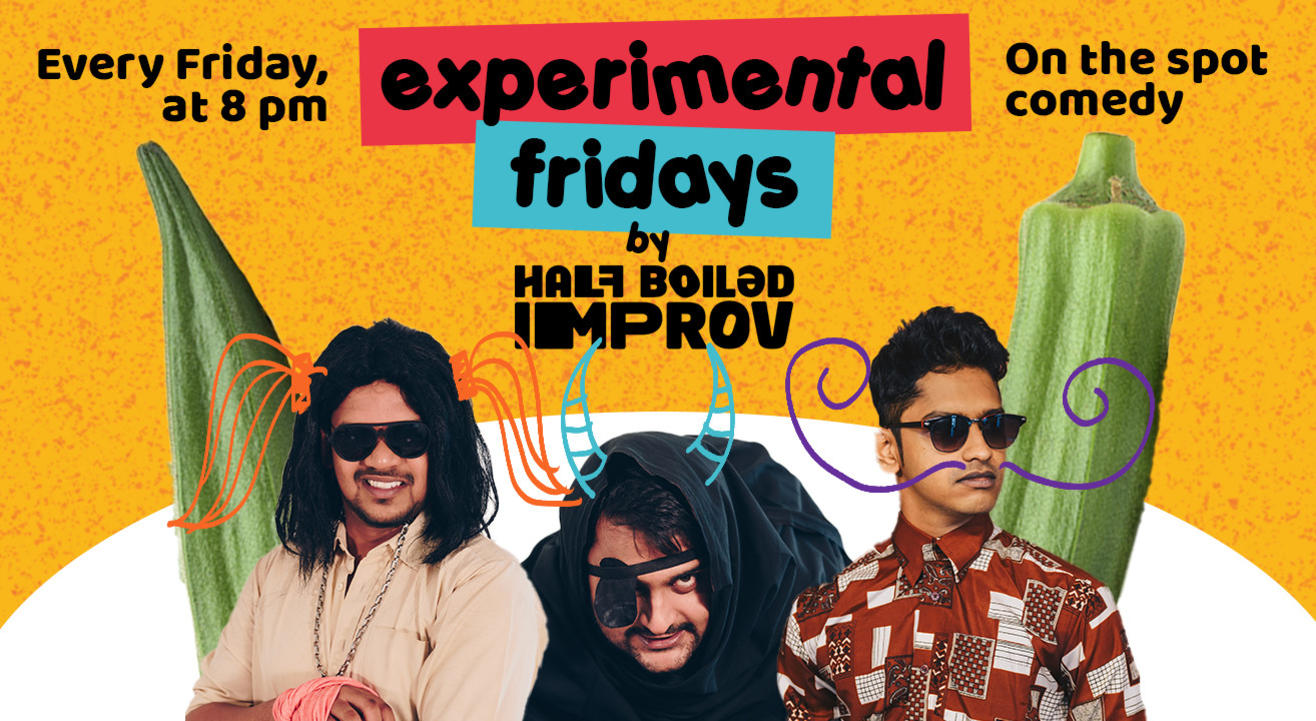 Experimental Fridays by Half Boiled Improv
July 17 | 8PM - July 31 | 10PM
Invite your friends
and enjoy a shared experience
Invite your friends
and enjoy a shared experience
About the Event
A completely improvised comedy show, where every line is made up on the spot, inspired by suggestions from YOU!
And for those who have seen our Saturday and Sunday shows, know of the fun games and the mind blowing rounds of funnies that come around.
On Fridays, for just Rs. 89, we are going to try out these new games and fun things that we are building from scratch! So come in, watch us experiment and be a part of building a show. :D
Keep your eyes glued for a week on week update!
17 July 2020 - 8 PM SPECIAL - FOUR CORNERS:
Four improvisers stand in four corners to make a square. Every side of the square is a different scene inspired by suggestions we get from YOU! And the side facing the audience will begin their scene first.
Here's the catch though.
The host of the show has an imaginary remote control that gives them the power to shift right/left between scenes, fast forward/rewind, and can also ask the actors to switch characters. Our improvisers have to constantly adapt to whatever comes their way and switch between scenes smoothly.
It's a wildly spontaneous show that promises to be equal parts smart and batshit silly!