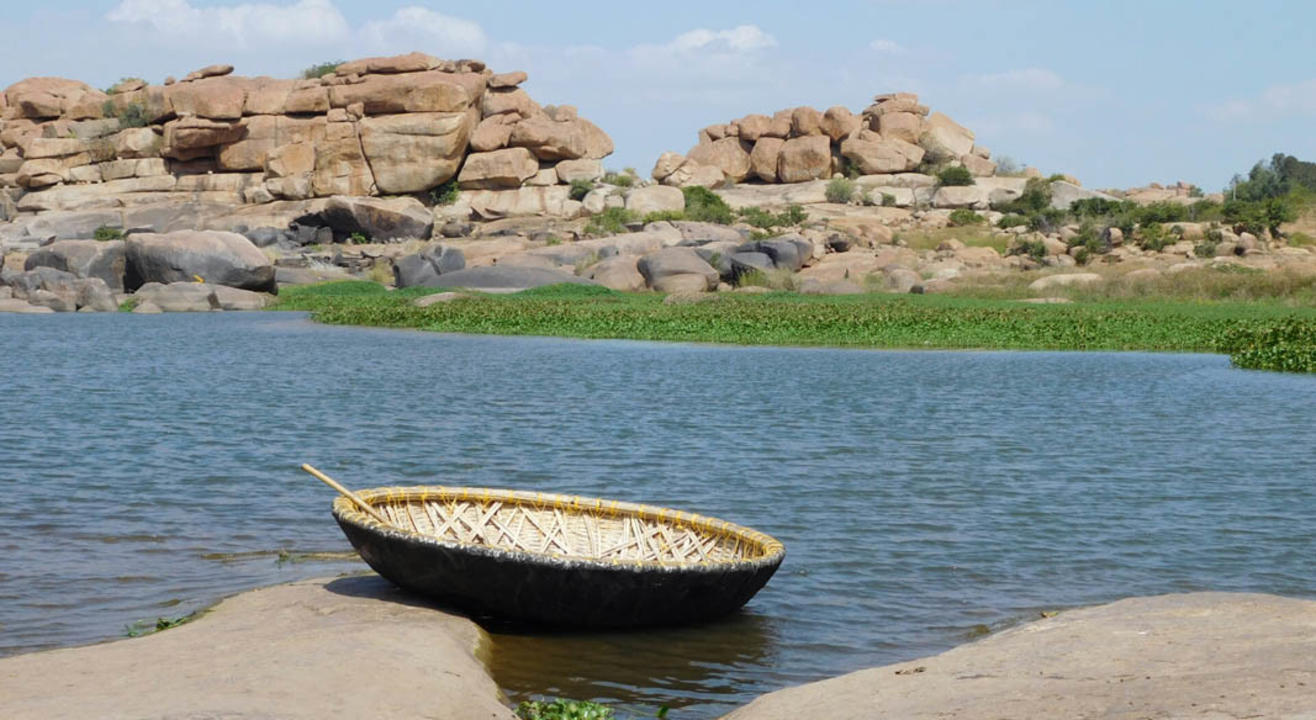 Adventure
Explore Hampi – Cycling and Camping Tour | Planned The Unplanned
About
The Lonely Planet describes Hampi as – "A fantasy world of rocks and ruins".
Well, it's more real than fantasy, a world that was once covered with richness and grandeur now lies as a devastated beauty.
Hampi is one of the World Heritage Sites that has been declared by UNESCO and is located on the banks of the Tungabhadra River. This city has a very rich history as it was one of the largest cities back in its day. It was even the capital of the Vijayanagar Empire.
Currently, the city is divided into halves: the hippie island and the heritage sites.
So, if you are interested in ancient Indian history and knowing about how the old world worked, this is the place for you to explore.
With places such as Vittala Temple and the Virupaksha Temple, your entire curiosity will be well nurtured as you explore its ancient streets on a bicycle. You will be surrounded by beautiful structures of architecture that have so many stories hidden within their stone walls. These sites also prove to be great places for taking pictures – thanks to the sheer beauty of all the structures present there.
To cater the needs of your adventurous soul, we shall guide you to the hippie island that's on the other side of the river. Riding on your moped, you'll surely have a thrilling experience while exploring the painted walls and the fancy cafes that will completely blow your taste-buds!
So join us on a visit to this spectacular place that is going to be a blend of culture, history, panoramic views and a lot of fun!
Day 0
Leave from Bangalore at 10:00 PM

Day 1
Reach Hampi
Freshen up and have breakfast
Explore Heritage Side of Hampi (Virupaksha temple, Sasivekalu Ganesha, Kadalekalu Ganesha, Krishna Temple, Lakshmi Narasimha and marketplace) on bicycles.
Lunch
Resume bicycle ride to Vittala Temple and then to Achyuta Raya Temple
Coracle Ride at Chakra Tirtha
Head back to Campsite
Dinner
Bonfire and Camping

Day 2
Sunrise trek to Anjaneya Hill
Explore the hippie side of Hampi on mopeds
Lunch
Leave campsite by 2:00 PM
Reach Bangalore by 11:00 PM (approx)

Sharing basis accommodation in Tents ( 2 Men/3 Men)
Bicycle rentals
Coracle ride
Moped rentals
2 Breakfast and 1 Dinner (Veg Only)
Transportation (To and Fro till Bangalore) (Non AC)
Experience that you gain
Lunch ( Day 1 and Day 2)
Any kind of insurance
Charges incurred for cycles or moped caused due to accident/ misuse/ negligence/ theft
Anything not included in the inclusions above.
If you cancel trek/plan before 7 days: 95% refund will be provided. (Payment gateway charges will be deducted) If you cancel trek/plan before 3-6 days: 50 % of the actual amount of the trek. (Payment gateway charges will be deducted) 48 hours before the trek/plan: No refund would be provided.
Plan The Unplanned is a travel start-up for adventure junkies and people who are always ready to pack their bags and hit the road. PTU started its journey in 2016, and has organized several treks in South India like Kodachadri and Tadiandamol, as well as places like Kheerganga up North. The team consists of spirited, enthusiastic youngsters who aim to get more people to explore the outdoors.