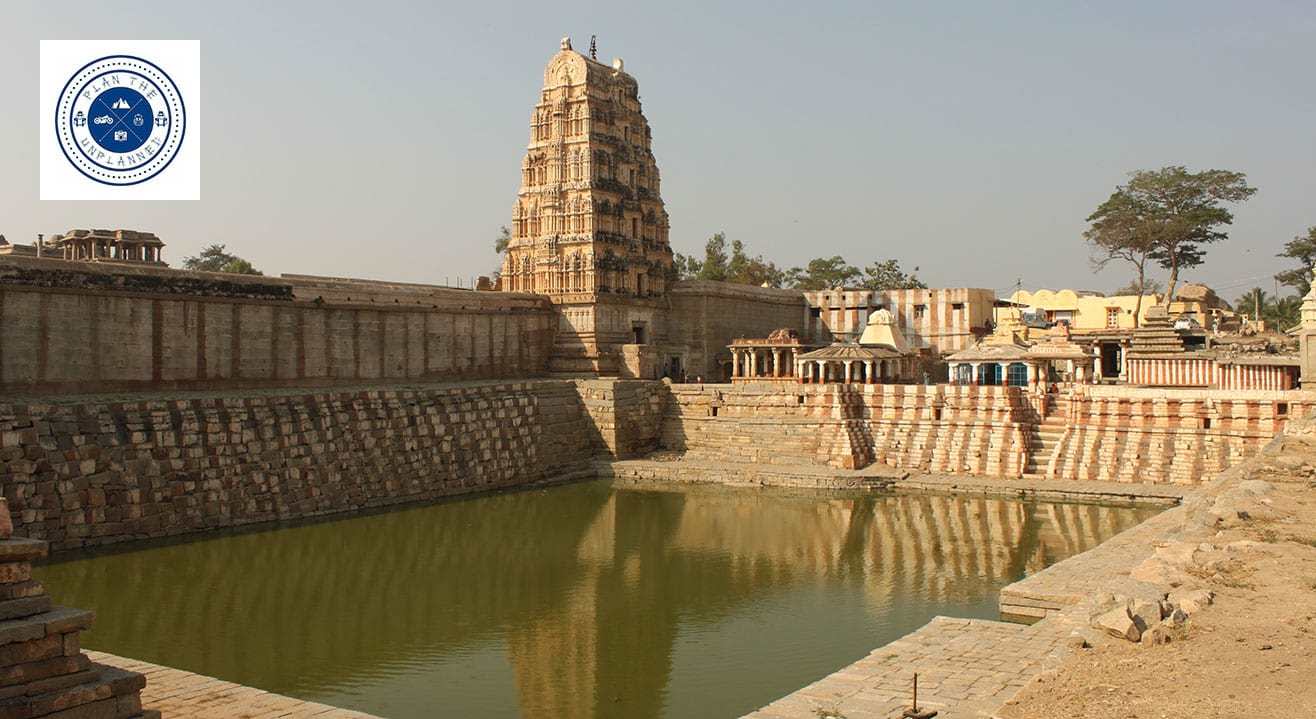 Explore Hampi - Heritage Hike & Camping | Plan the Unplanned
May 26 - 28 | 10 PM
M.G Road, Bangalore
About
Are you someone who enjoys beings surrounded by nature? Were you as a child always curious about past events? Did historical facts always amuse you? Well, if the answer to all this is yes, you should be on your way to Hampi.
Plan the Unplanned bring to you a heritage hike and camping trip to Hampi. Two days of exploring these beautiful ruins, bouldering on rocks and just unwinding yourself amidst nature.
About Hampi
Hampi is a World Heritage Sites as declared by UNESCO and is located on the beds of the Tungabhadra River. Hampi has a very rich history as it was one of the biggest and largest cities back in its day. It was even the capital of the Vijayanagara Empire. Currently, the city is divided into halves: the hippie island and the heritage sites.
Why should you be here?
If you have a part of you that is interested in history and wants to know how the old world worked, this is the place for you to be. With places such as Vittala Temple and the Virupaksha Temple, your entire curiosity will be sated. You will be surrounded by beautiful structures of architecture that have so many stories hidden within their stone walls. These sites due to their sheer beauty prove to be great spots for photography.
Do you enjoy being amidst nature? At Hampi, you can just do that. Embark on a fun-filled journey with the help of mopeds and see the beautiful panoramic views of the hippie island. Walk between boulders and marvel at the beauty of nature, while you ponder on the bigger questions in life.
So, join in because at Hampi you will find a blend of culture, history, panoramic views and a lot of fun! Don't Worry Be Hampi!
Day 0
Depart from Bangalore by 10:15 PM
Day 1
Reach Hampi
Freshen up and have breakfast
Take your mopeds and go for bouldering
Explore hippie side of Hampi
Visit waterfall and Sanapur reservoir
Head back to stay
Dinner
Campfire at the rocks
Camping

Day 2
Explore heritage side – Virupaksha temple
Take heritage walk via the Mathanga hills to reach Vitthala temple
Take a coracle ride
Reach Bangalore by 11:00 PM (approx)
Transportation to and fro from Bangalore

Sharing Basis Accommodation in Homestay

Food - 2 Breakfast 1 Lunch 1 Dinner

Campfire

Experience that you gain

Any kind of insurance

Personal Expense:( snacks, mineral water etc)

Anything that's not included in the inclusions above.

If you cancel trek/plan before 7 days:
100% refund will be provided. (Payment gateway charges will be deducted)
If you cancel trek/plan before 3-6 days:
50 % of the actual amount of the trek. (Payment gateway charges will be deducted)

48 hours before the trek/plan:
No refund would be provided.

Additional charges would be deducted(based on from where you booked) if you cancel the trek at any given date(along with the scenario described above), as payment gateway/event listing partner charges.
For all the above choices, you can transfer your tickets to your friends.
We would be more than happy to have them on board and you could save your hard earned money.