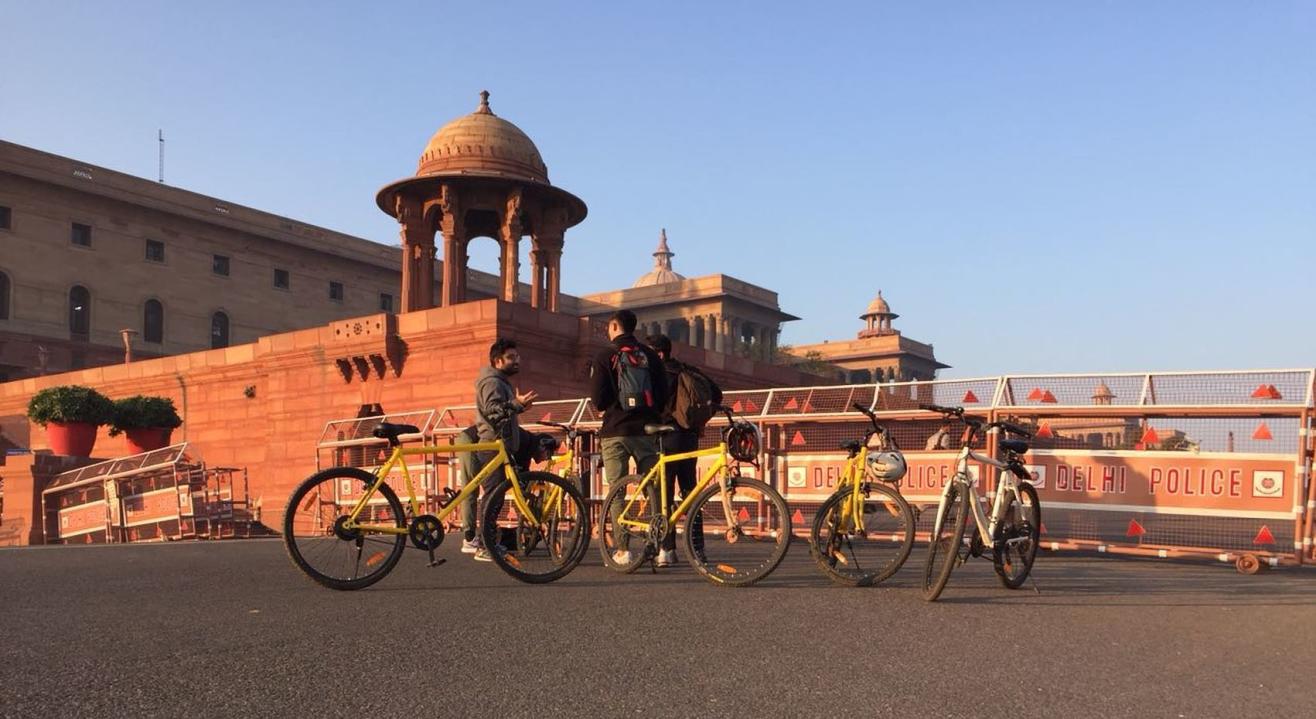 Explore Imperial Delhi on Bicycle
January 13 | 12:22PM - December 31 | 12:22PM
Chor Bizarre, Asaf Ali Road, Delhi
Invite your friends
and enjoy a shared experience
Explore Imperial Delhi on Bicycle
January 13 | 12:22PM - December 31 | 12:22PM
Chor Bizarre, Asaf Ali Road, Delhi
Invite your friends
and enjoy a shared experience
Invite your friends
and enjoy a shared experience
Everyday New Delhi wakes up to its imperial history, an era of independence and continues on a cosmopolitan high note. This is what we would experience on the cycling tour by listening to a beautifully crafted story about modern Delhi's transformation after the British Raj.
The magnanimous campuses and Majestic Lutyens zone conjure up the past European era and India's independence fused in an unusual way that will woo your senses. We will also visit various historical sites such as India Gate, President's Estate, and a Sikh temple (Gurudwara Bangla Sahib) where we experience the art of gratitude through a communal meal called 'langar'.
Our tour will culminate over the breakfast/lunch, new friendships and stories to take home.
Chor Bizarre, Asaf Ali Road
Hotel Broadway, 4/15A, Asaf Ali Road, Near Delhi Gate, Chatta lal Miya, Chandni Mahal, Old Delhi, New Delhi, Delhi 110002
GET DIRECTIONS
Explore Imperial Delhi on Bicycle
January 13 | 12:22PM - December 31 | 12:22PM
Chor Bizarre, Asaf Ali Road, Delhi
Invite your friends
and enjoy a shared experience