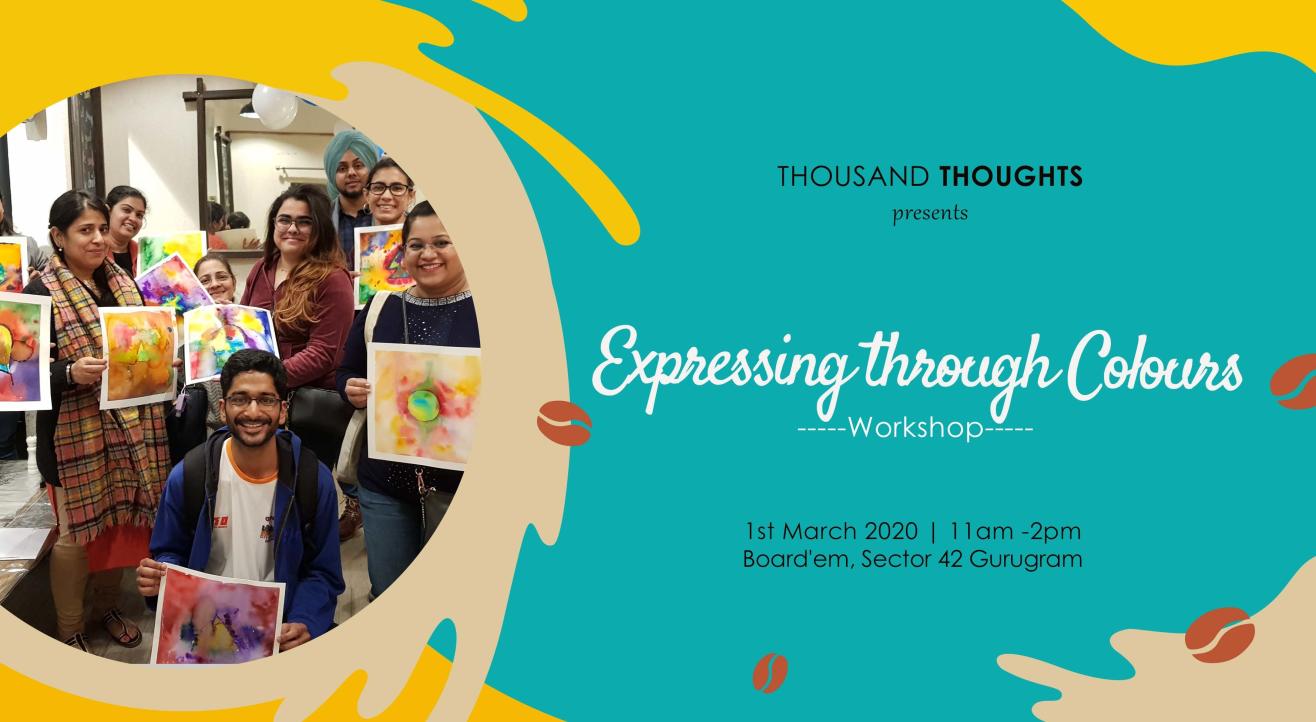 Art
Expressing Through Colours
About
Art is when you hear a knocking from your heart and ..you open the door of expressions!!!
Thousand Thoughts invite you to one of its leading edge workshop to drive you transform your emotions into inspiration.
Enter the garden of expression with us and unravel the beautiful emotions you are made of in the workshop- Expressing Through Colours.
In this workshop, participants Will be guided through the connotation of colours and will be apprised by the emotions and feelings each colour hold and subconsciously affects our lives. Participants will be
helped in understanding the emotions that have been shoved down by society's expectations and the with time built, mentality. The strong emotions our society feels aren't to be expressed out loud.
Such unexpressed emotions causes frustration and restlessness. However, we believe that these unexpressed feelings and frustration can be used in constructive ways, Art and using colours, being one of them. In this workshop the instructor will show how ink colours can be put into great effect while associating it with connotations and LIFE.
The workshop will guide you through the following route of discovering self:
- Understanding various connotations colors have.
- Exploring emotions and feelings united with each color
- Let go of dark emotions by transforming the feelings into creativity
- Exploring emotions and feelings united with each colors you have never experienced before.
Topics Covered :
# Color Theory
# Colors and Human Psychology
# Basics of Ink Painting
# How colors behold the ability to bend our moods
# Learn to express emotions via colours on sheet
Venue
Board'em
1, second floor, Golf Course Road, Sector 42, Gurugram, Haryana 122001
GET DIRECTIONS