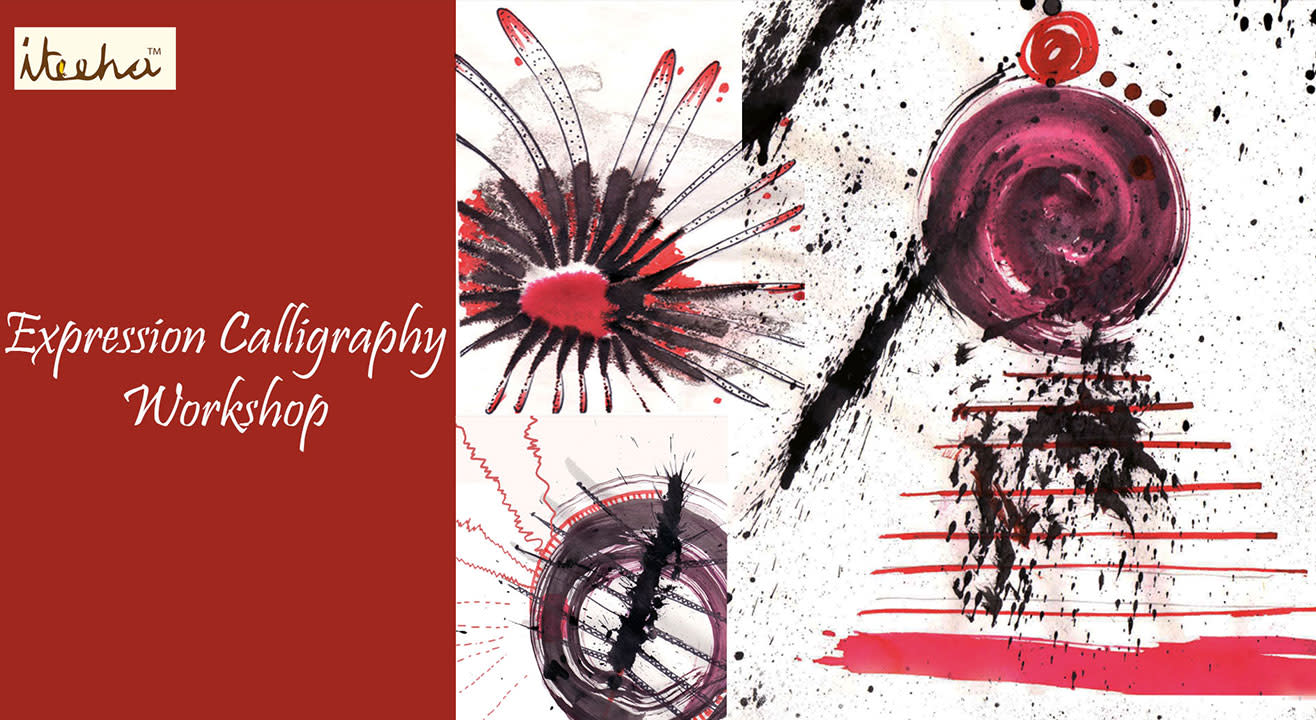 Art
Expression Calligraphy Workshop
About
Lets put your feelings on paper by creating your own planner with all the expressions that flow in with the thought. A creative Expression Calligraphy workshop to design your own planner. Calligraphy is the most intimate, private and spontaneous expressive means. Like a fingerprint or voice it is unique with every person.
Calligraphy is a visual art related to writing. It is the design and execution of lettering with a broad tip instrument, brush, or other writing instruments.
The workshops starts with some play of colour and sound. Different tools like Shaving brushes, tooth brushes, injections will be used to create patterns as be the sound. The results obtained will then be completed with perfect stokes, lines and some writing.
This is then cut into a perfect window and enhanced with a pre printed planner cut out (optional - Use if you wish to, or create of your own). 


List of Material Inclusive:
1. 12 Handmade sheets of Papers.
2. Water proof Inks
3. News papers
4. Acrylic Paints
5. Calligraphy Tools 
6. Brushes 
7. Spiral Binding wire
Venue
Iteeha Studio
Iteeha Studio, Shop No. 2, RR House, Mathuradas Mill Compound, Opp. Ideal Industrial Estate, Senapati Bapat Marg, Lower Parel West, Mumbai, Maharashtra 400013