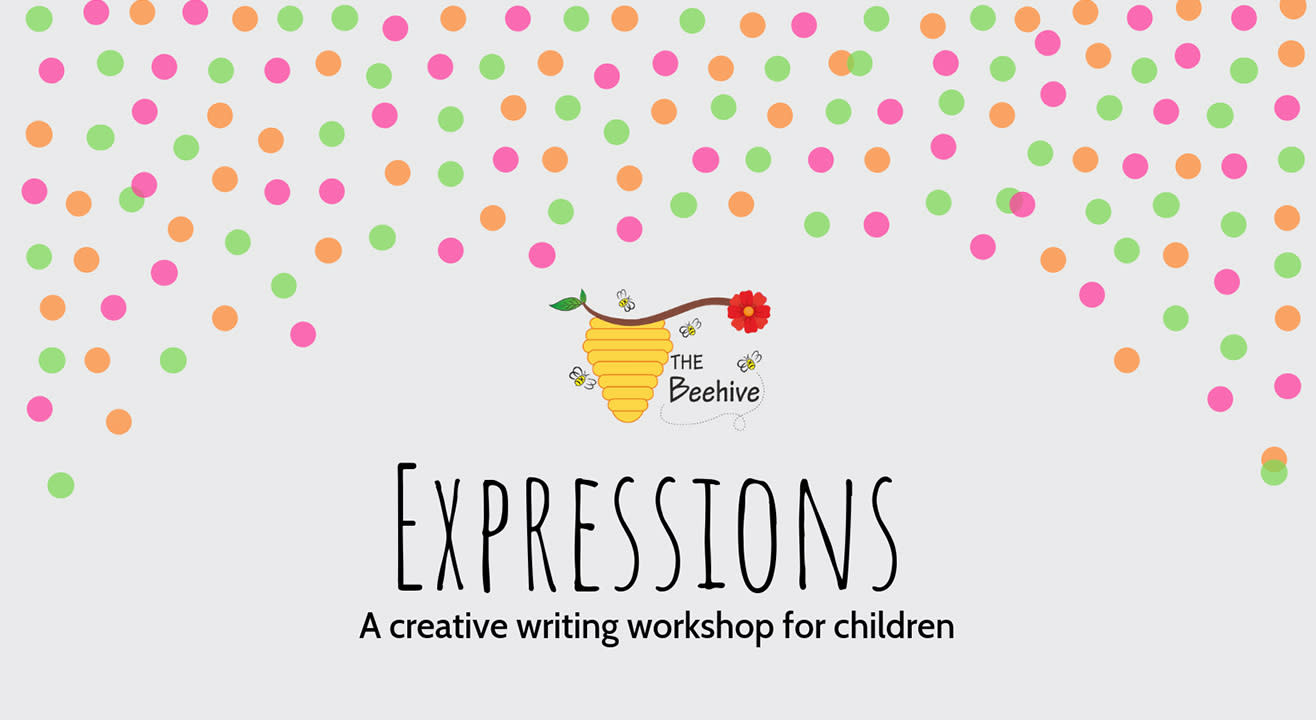 Summer Camp
Expressions - A Creative Writing Workshop
May 18 - June 15 | 10AM & 3PM
About
SUMMER BUZZ@THE BEEHIVE 2019
Creative Writing Workshop:
When children are in a language environment that doesn't focus on right and wrong answers and where there is space for expression without fear of judgment, their confidence in their ability increases manifold. Such an environment provides a fertile ground for the seeds of imagination and creativity to take root and flourish.
The purpose of these workshops is to nurture and nourish language skills of the participants and help them express their thoughts and ideas coherently in writing.
The methodology includes discussions, readings, grammar & vocabulary games, genre based as well as prompt-based writing.
About the Facilitator: The Facilitator has over 10 years of experience in creating Primary and Middle School curriculum with special focus on English
Dates: 5 sessions starting 18th May (Every Saturday)
Time: Ages 7-9years - 10am-12:30pm
Ages 10-12years - 3-5:30pm