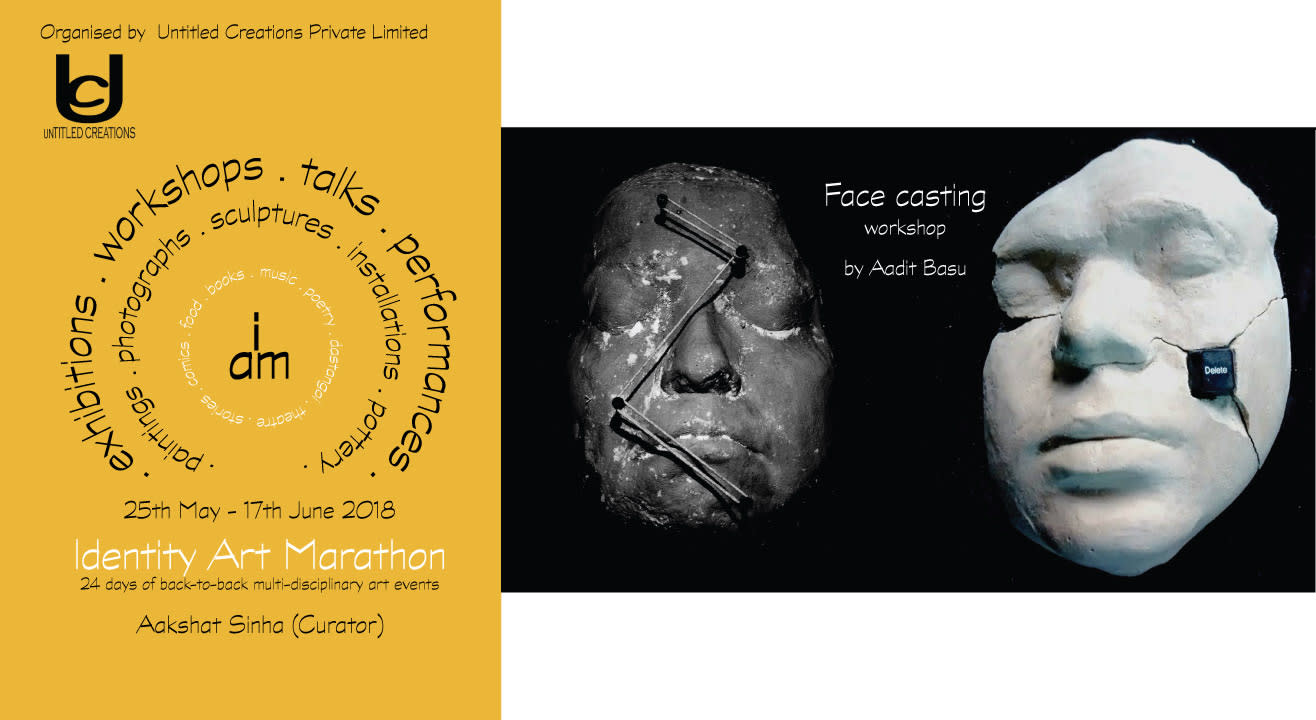 Art
Face casting by Aadit Basu
About
The first demonstration will be given by me then depending upon the amount of material available, face casting will commence for the participants, assisted by me. This can also happen in batches or together at once. Participants coming in pairs would be preferred.
After the casting has been done, the sculptures can be put up for display also I would like to give the participants the freedom to not just make a face cast but also express something through it if they fell like, this in turn, will make the workshop more interactive and interesting. Random materials like discarded household items, recycled products and found objects can also be made available for the candidates to incorporate with the cast so that they are constantly involved with both, the execution as well as the conception/ideation of the sculpture.
Venue
Arpana Fine Arts Gallery
Arpana Fine Arts Gallery, Academy of Fine Arts and Literature, 4/6 Siri Fort Institutional Area, Opp. Gate No. 2, Siri Fort Auditorium, New Delhi 110049. Metro Green Park.