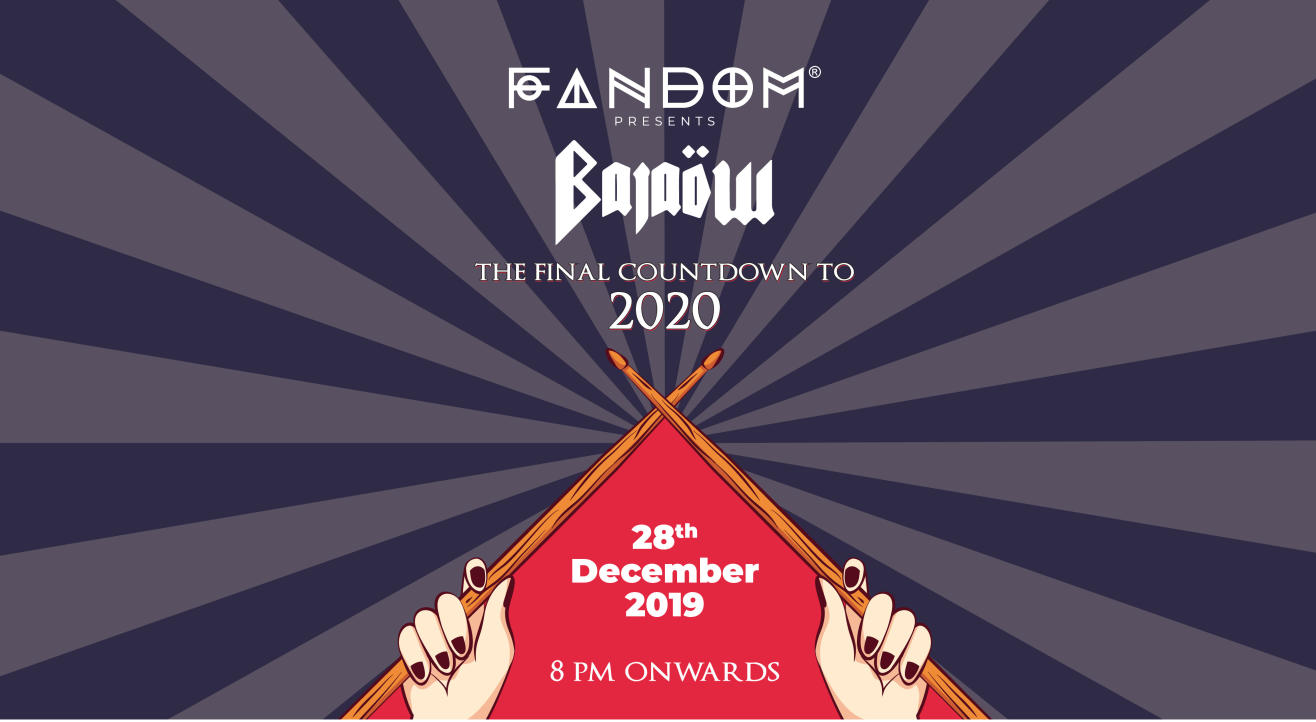 Music
Fandom presents Bajaow: The Final Countdown to 2020
December 28 | 8:00PM Onwards
Fandom at Gilly's Redefined
About
It's been a while since Bajaow's played a public gig, and they're pulling out all the stops to make Dec. 28th, 2019 a memorable night at Fandom by Gilly's Redefined.
Their set will have your hard rock, glam rock and classic heavy metal favourites, ranging from Steppenwolf and Pink Floyd to Black Sabbath and Dio, along with select grunge, prog and thrash specials.
Make your last Saturday night of 2019 epic!
★ Line up ★
Venky Nayak: Vocals
Premik Jolly: Guitars
Nikhil Wartooth: Guitars
Jared Sandhy: Drums
Narayan Shrouthy: Bass
★ What is Fandom at Gilly's Redefined? ★
At Fandom, our new live venue, prepare to be blown away by sensational live performances. Our 500 standing capacity venue is fully equipped with a grand stage and a robust sound and lighting system. To find out who is performing at Fandom, just check out our Event Calendar!
★ What is Gilly's Redefined? ★
Gilly's Redefined is the next step in the gastronomic evolution of our signature resto-bars - Gilly's. We have kept in mind the years of feedback we've received from our guests, threw in some spices of inspiration and hard work, blended it with yumminess, and topped it off with top-notch entertainment throughout the week so that every day feels like the weekend.
We have carefully and lovingly curated 3 floors of unique experiences- Our vibrant restobar, Myu Bar and towering rooftop, The Terrace
Be it a working lunch, catching up with friends, a relaxing event with family … you can celebrate it here within one groovetastic destination because it's always a good time at Gilly's!
Venue
Fandom at Gilly's Redefined
1st floor of Gillys redefined, # 413, 100 Feet Road, 4th Block, Koramangala, Bengaluru, Karnataka 560034