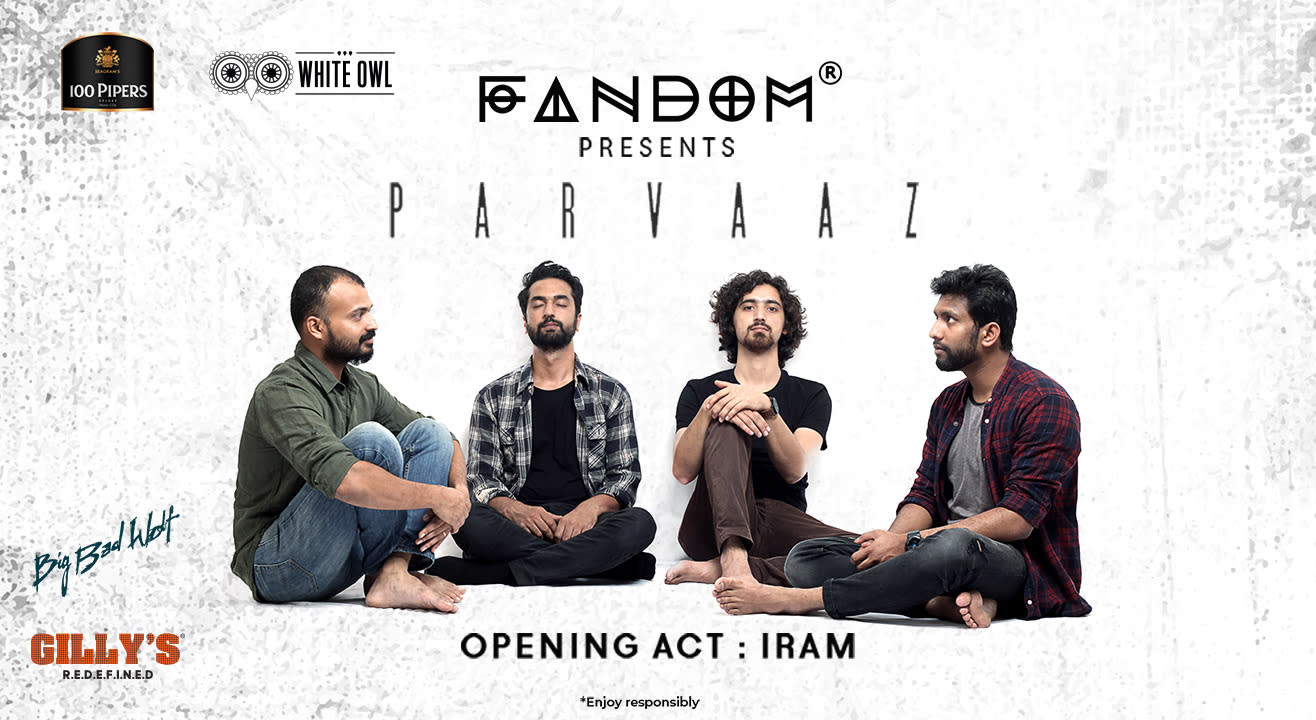 Music
Fandom presents Parvaaz
Fandom at Gilly's Redefined
About
Parvaaz's sound has been described as a blend of blues, rock, and psychedelia with Kashmiri and Urdu lyrics. Their songs speak of experience, ideas and explore traditional literature through Kashmiri and Urdu poetry.
The band came together in 2010 when Khalid Ahmed and Kashif Iqbal, childhood friends from Kashmir, reconnected in Bangalore after a long hiatus and decided to jam together. They initially came up with a few basic melodies, but slowly realized that their collaboration had something more to yield than just a few songs. After a different initial line-up, the band finally turned into a four-piece act with Sachin Banandur (December 2010) and Fidel D'Souza (January 2012).
The band is currently working on their second full length album which is slated to release later this year. Parvaaz are known for their energetic live gigs and a unique sound which has often been described as one which transcends musical genres.
The band has so far released an EP titled "Behosh" in 2012 and the critically acclaimed album titled "Baran" in 2014. Since then they have been touring extensively in India and internationally as well.
Venue
Fandom at Gilly's Redefined
1st floor of Gillys redefined, # 413, 100 Feet Road, 4th Block, Koramangala, Bengaluru, Karnataka 560034