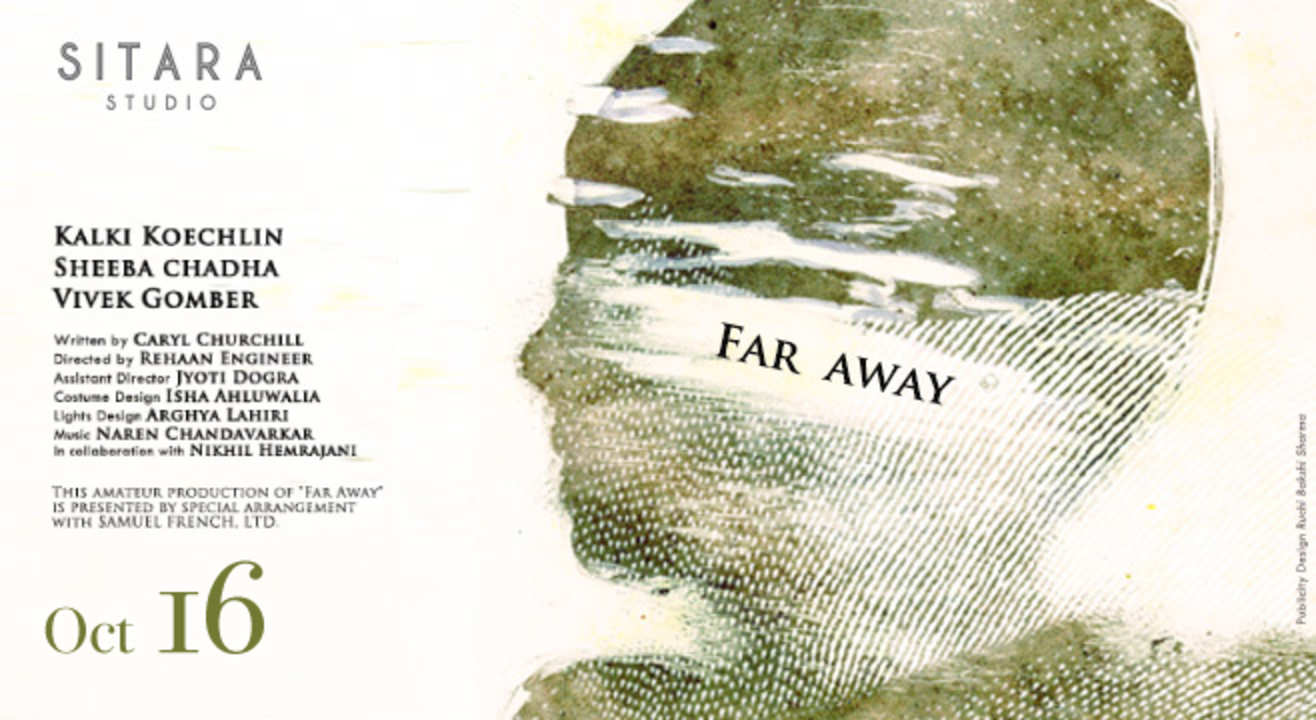 Theatre
Far Away
October 16 | 5PM & 7PM & 9PM
About
A young girl far away from home wakes up in the middle of the night. She has heard the sound of someone screaming. Perhaps, her aunt tells her, it was only an owl. But it isn't an owl, and the girl's life will never be the same again. Caryl Churchill's brief but chilling play depicts a surreal world hurtling towards political and ecological catastrophe, a world where nothing can be trusted - not even the birds in the trees.
Theatre Company: Little Productions
Director bio: Rehaan Engineer (b.1976) trained as an actor at RADA, and worked as a director with the industrial theatre co. for a decade. He now lives in delhi, where he makes drawings.
Written by - Caryl Churchill
Directed by - Rehaan Engineer
Costume Design - Isha Ahluwalia
Light Design - Arghya Lahiri
Publicity Design - Ruchi Bakshi
Music Design - Naren Chandavarkar
Performers - Kalki Koechlin, Sheeba Chadha, Vivek Gomber
Venue
Sitara Studio, Mumbai
Garage Galli, Kakasaheb Gadgil Marg Near Congress Bhavan, Opposite Indiabulls Finance Centre, Lower Parel