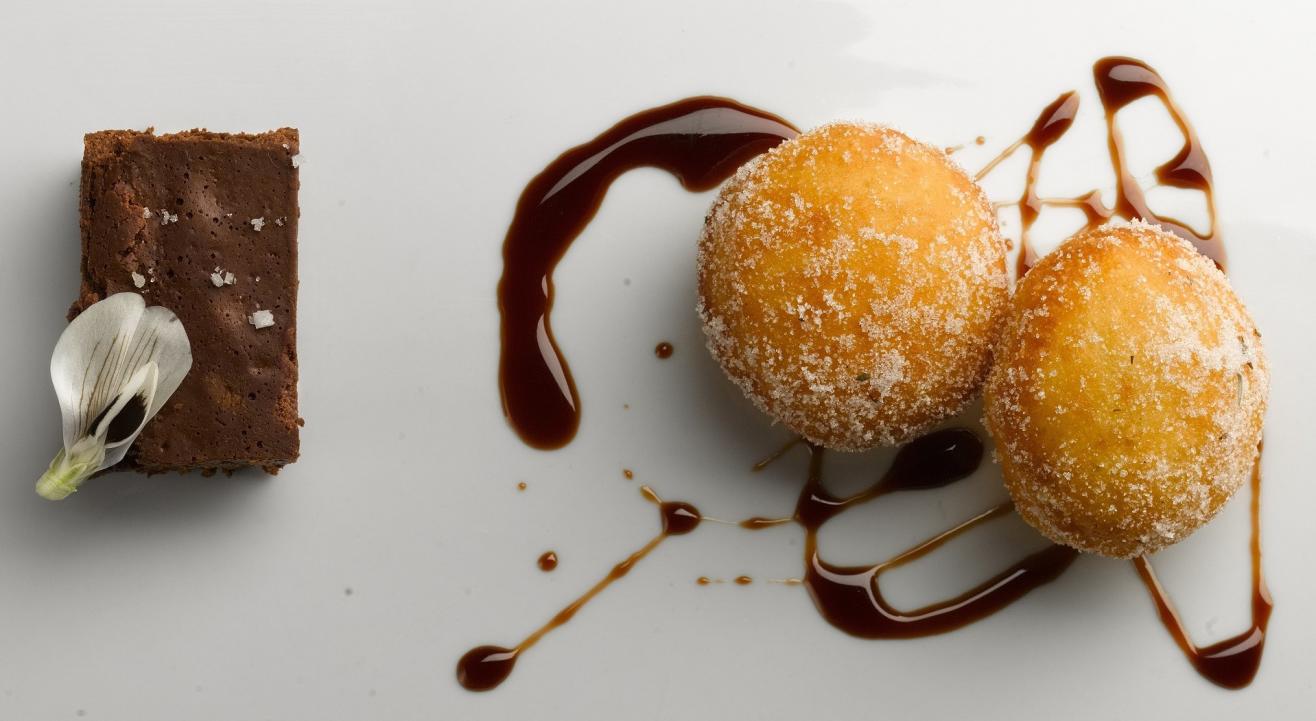 Dinner
Farm to Fork | Grape to Glass – Wine Dinner with Guest Chef Victor Scargle
Magazine Street Kitchen, Mumbai
About
In collaboration with Fratelli Wines and Boisset Collections, sip on wines from France, USA, and India, along with a farm-to-fork dinner by Boisset Collection Culinary Director, Victor Scargle. With a keen interest in planting, harvesting, and fresh local produce, Chef's go-to mantra is 'gardening first'. He was previously with the Michael Mina group including Aqua and Pisces and was honored as one of San Francisco Chronicle's "Rising Star Chefs" of 2000. As Executive Chef, he played a core role in forming a seamless alliance between garden and kitchen at CIA at COPIA, Lucy Restaurant at Bardessono, CIA Greystone, and Julia's Kitchen at COPIA.
The word Fratelli translates to 'Brothers' in Italian. An Indo-Italian venture, Fratelli was set up in 2007 with the intention to produce the best wines in the country. Collaboration between three families along with the viticulture and wine-making expertise of Piero Masi, master wine maker from Tuscany, the partnership aims to bring in Italian wine making tradition coupled with the best that the Indian wine terrain has to offer.
Boisset is a family-owned collection of historic and unique wineries bound together by a common cause: authentic, terroir-driven wines in harmony with their history, their future and the land and people essential to their existence. With more than twenty historical and prestigious wineries in the world's preeminent terroirs, including the Côte d'Or, Beaujolais, Rhône Valley, California's Russian River Valley and the Napa Valley, each house retains its unique history, identity, and style, and all are united in the pursuit of fine wines expressive of their terroir.
CANAPES
Comte Gougère
Deviled Egg with Truffle
Mini Crab Cakes
Duck Crostini, Peach, Arugula
JCB Cremant Brut 21
*
Foie Gras Torchon, Date & Fig Chutney, Brioche
OR
Kashmiri Morel Cigar, Duxelle of Morel, Date & Fig Chutney, Feuille de Brique, Lettuces, Peach Vinaigrette
WINE
1. MS Sangiovese Rose
*
Reggiano Gnocchi, Kale Pesto, Aged Balsamic
WINE
1. Moreau et Fils Chablis ACC
2. Fratelli Tre Chenin Gewürztraminer Thurgau
*
New Zealand Lamb T-Bone, Roasted Sunchokes, Romesco, Mint Gremolata
OR
Forbidden Rice Risotto, Smoked Carrots, Kale, Yogurt, Eggplant Croutons
WINE
1. De Loach Vineyards California Zinfandel
2. Domaine Bonpas Chateauneuf du Pape AOC
*
Guittard Dark Chocolate Torte, Lavender Beignets
WINE
1. Fratelli Sette Sangiovese Cabernet
Venue
Magazine Street Kitchen, Mumbai
Gala No 13, Devidayal Compound, Gupta Mills Estate, Reay Road, Mumbai, Magazine St, Darukhana, Byculla, Mumbai, Maharashtra 400010