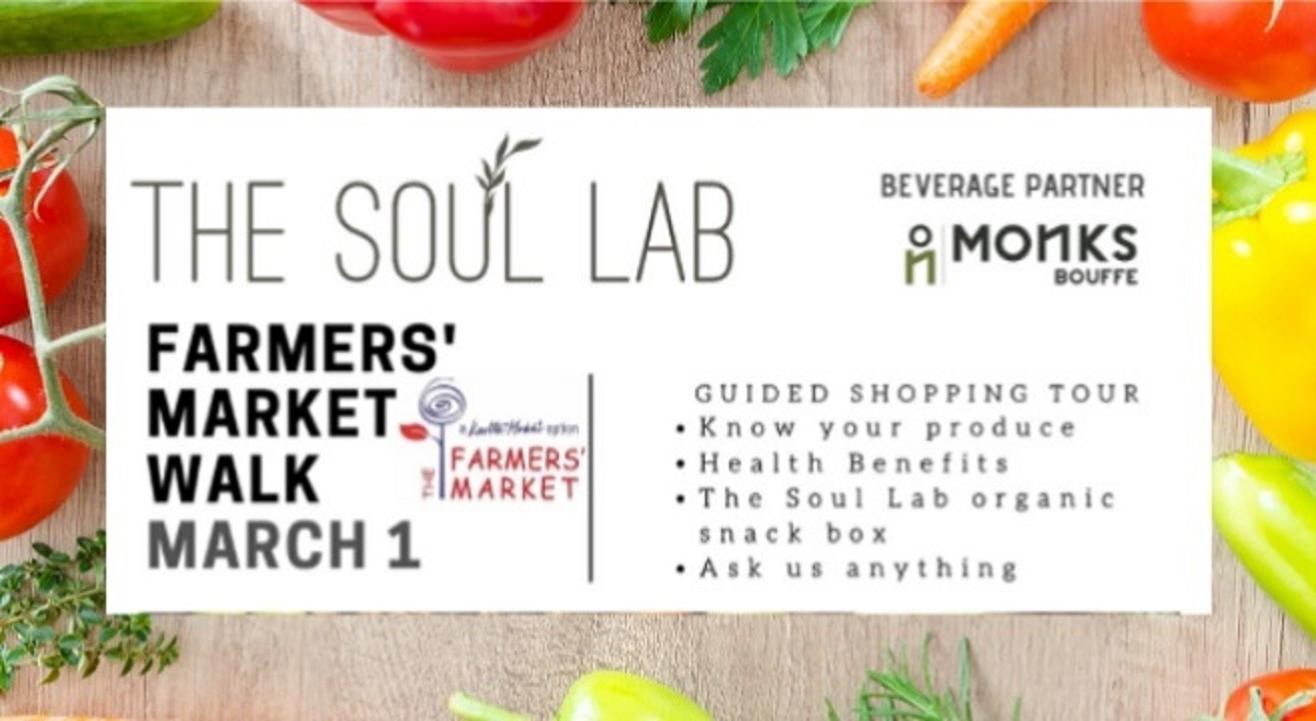 Tour
Farmer's Market Walk by The Soul Lab
D'Monte Park Rd, Bandra West, Mumbai
About
Farmer's Market Walk with The Soul Lab
On Sunday, March 1, we will visit each stall at the Farmer's Market in Bandra that specialises in organic produce.
During the 30-minute walk, you will be introduced to organic farmers. Our health coach will briefly touch upon how you gain from consuming organic foods. There are a number of nutrient-dense exotic vegetables, atypical to our daily grocery list. You will learn about how to use them to their best capacity.
You will be introduced to ingredients listed on ready-to-use items and their benefits. These are the uncommon ones, exclusive to pure and raw, beauty and food products.
We're happy to answer any question you may have during the walk, so ask away!
At the end of the walk, you will have a snack box and a refreshing drink - Rosella by Monks Bouffe.
Feel free to walk around the market after the walk, availing a 10% discount at select stalls. Try new recipes from the Organic Cafe at the market, and have a little picnic of your own on the lawns of the market.
Venue
D'Monte Park Rd, Bandra West, Mumbai
D'Monte Park Rd, Bandra West, Mumbai, Maharashtra 400050
GET DIRECTIONS