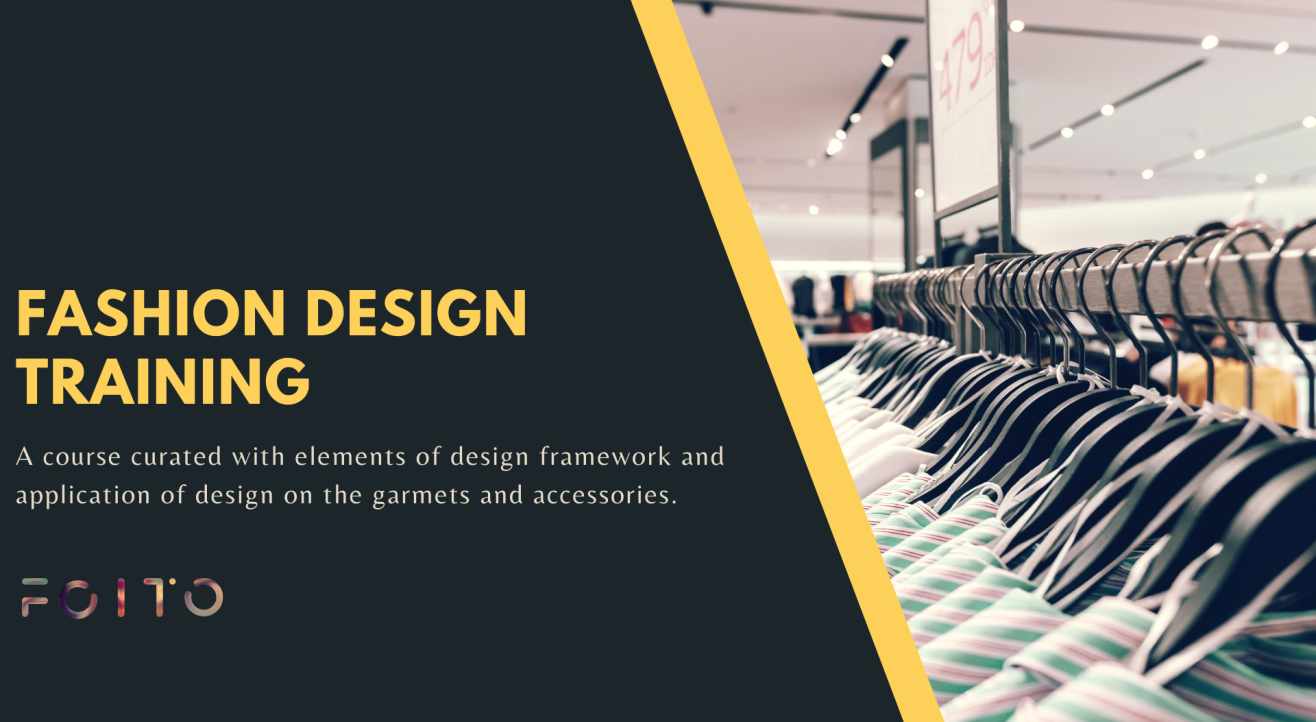 Enjoy this event from your home
Invite your friends
and enjoy a shared experience
Enjoy this event from your home
Invite your friends
and enjoy a shared experience
Invite your friends
and enjoy a shared experience
Are you someone who has talent of drawing patterns and sketches and doodles from your child hood? Are you wanting to shape up your talent and convert it into a career in fashion? Our fashion design course is carefully designed with fresh perspective and industry vibe focusing on the right mix of creativity, technology and innovation to help you create amazing new designs that magnetically create energy, atmosphere, and dynamism in ones personality. It is more than just a fashion design, it is a holistic course for creating both fabulous and attractive garments and accessories.
It is course to bring your mind-blowing imaginations come to life.
Upon finishing of this course you can confidently design garments and accessories that are integrated with the superpower to attract and influence people positively.
Creating fashion and styling Personas
This topic is a practical exercise in evaluating and understanding the existing and new viable consumer accepted styling types and appearances.
Framework of Fashion Design
The key elements of fashion such as Shape, Line color and texture and also with that the five models, namely proportion and scale, balance, harmony, rhythm and emphasis are explained with discussing a task or assignment
Arts and Crafts in Fashion design
The exercises in this topic are about working on using best combinations of arts and craft to match highest possible standards of creativity using fundamentals of fashion design
Basics of Technology in Fashion design
This section covers the aspect of basics of technology including computer aided designing or illustration is showcased with examples design led by the instructor. It covers the basics of latest trends in technology and its application in fashion design.
Textile process and Production Framework
In this important workshop the activities involved in the textile production phase by phase is showcased with visit to the nearby tannery or other industrial facility.
Fashion Retail and merchandising Framework
Creation and setting up of retail line framework and merchandising framework are explained via simulation, Virtual reality or Augmented reality or other practical models.
Duration: Two Week Training