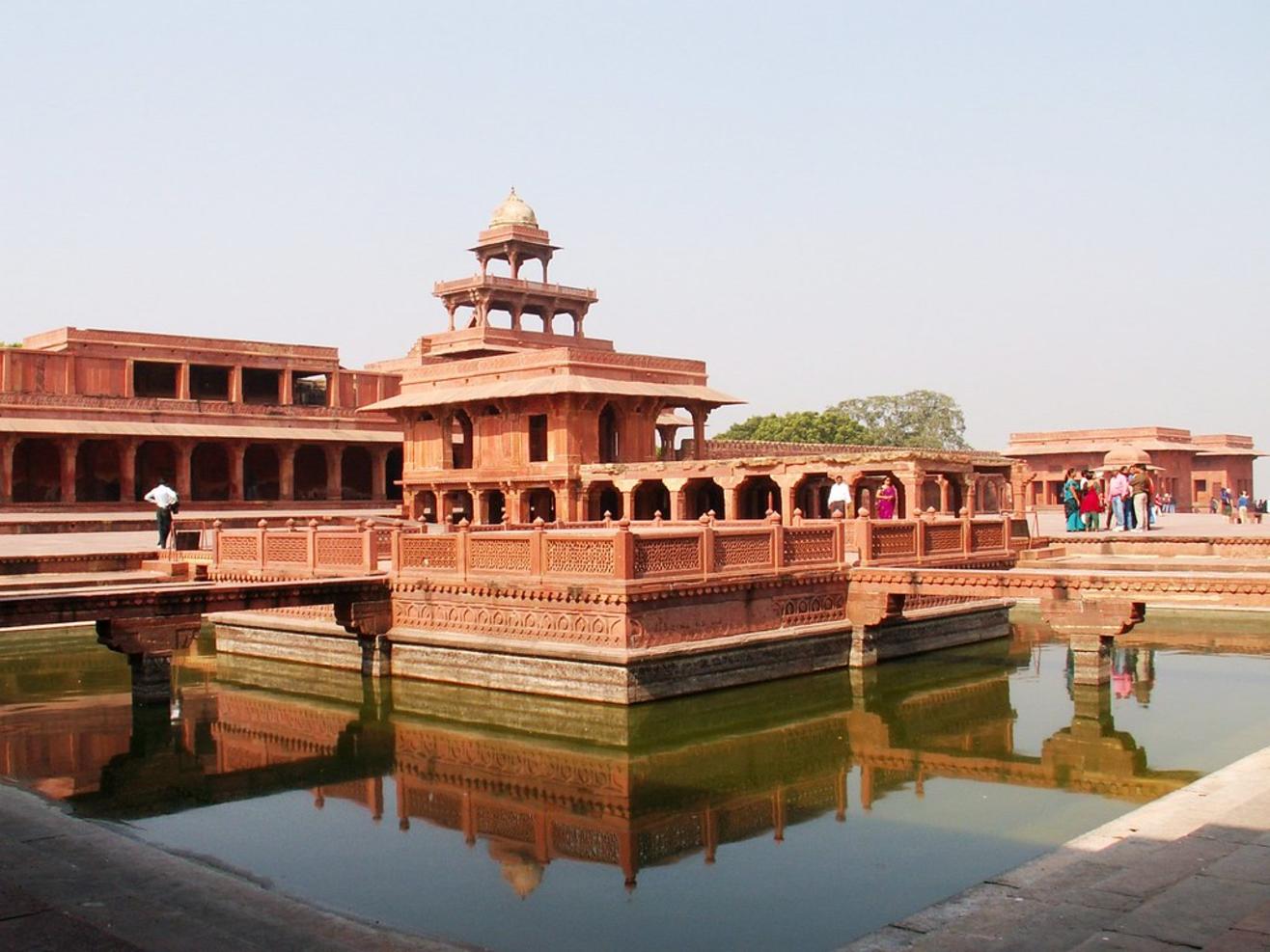 Monuments
Fatehpur Sikri Fort, Agra
About
Fatehpur Sikri, a UNESCO World Heritage Site, was the short-lived capital of Emperor Akbar. It's a fortified city, about 40 km west of Agra, and a fine specimen of Indo-Islamic architecture.
Enjoy the breathtaking view of the sunrise and sunset from its 11-kilometre-long ramparts with walls on three sides and a lake on the fourth. Key features like - its rhombus-shaped layout, and the architecture of its most important structures, the mosque, the three palaces and gardens - are believed to have been inspired by Akbar's interest in the arts and architecture. The grand mosque, the Imperial Palace Complex, and the marble tomb of Salim Chishti for their detailing and craftsmanship, are comparable only to the Taj Mahal.
Witness this fine tapestry of Hindu and Islamic styles merging into one another, and yet retaining their individual fluidity and unique geometry.
The numerous gates on the eight-kilometre-long fort wall.
Buland Darwaza
Tomb of Salim Chishti
Jama Masjid
Panch Mahal
Birbal's house
You can take a bus from Agra's biggest bus terminal, the Idgah bus station.
The Fatehpur Sikri railway station (FTS) is the closest to Fatehpur Sikri, about 300 metres away. However, Agra Cantt is Agra's important railway station with fantastic rail connectivity near to this site.
The Kheria Airport or the Agra Airport is about 33 kilometres from Fatehpur Sikri and is the closest airport.
Venue
Fatehpur Sikri
Fatehpur Sikri Fort, Agra, Buland Gate, Dadupura, Fatehpur Sikri, Agra, Uttar Pradesh, 283110
GET DIRECTIONS