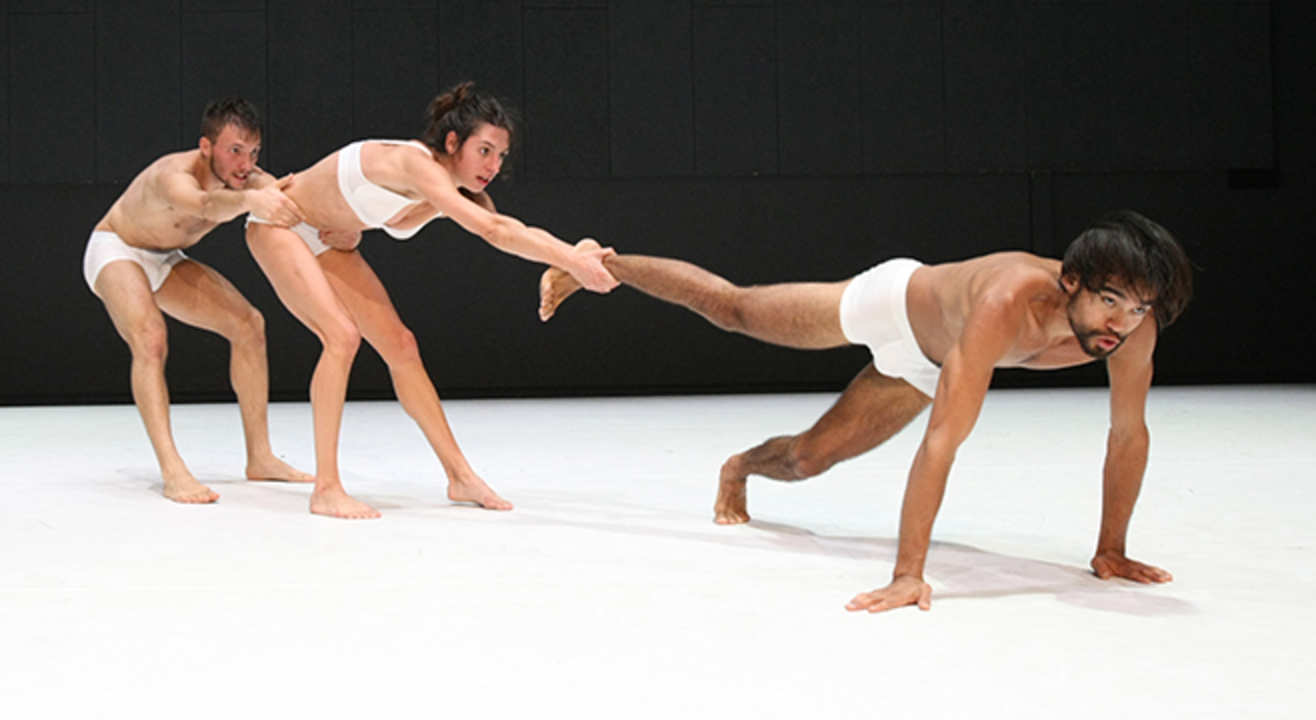 Dance
About
Three bodies. One field. The 100 best love songs.
They long for something to happen, for some explosion. They fight fiercely for love, for affection, for recognition. Startlingly athletic and dynamic, this trio is a battlefield.
A performance about the tireless fight, that something should happen in life. And the disillusionment that if something happens, then it's not been the right thing. That the more you want to experience the less you experience. A performance that is trying to understand what drives people and how they can engage. A performance, with three people who want to connect with one another.
CAST + CREDITS
Choreography: Tabea Martin
Choreographic assistant: Viola Perra
Dancers: Raquel Miro, Luca Cacitti, Carl Staaf
Dramaturgy: Youness Anzane
Light designer: Minna Heikkilä
Light: Dave Staring
Costume: Mirjam Egli
Photo credit: Pepijn-Lutgerink
Production: Cecile Brissier / Kilim Production
Co-production: Gymnase CDC / Roubaix - Kaserne Basel
Distribution: Larissa Bizer / produktionswerkstatt
Thanks: Sebastian Nübling, Matthias Mooij, Rebecca Weingartner, Laura Pregger, Pol Bierhoff
Partners: Rotterdamse Schouwburg / Rotterdam - Theater aan het Vrijthof / Maastricht - Grand Theatre / Groningen - ADN / Neuchatel
With the support of: Centre National de la Danse / Paris - Kanton Basel-Landschaft
Supported at IGNITE! 2016 by:
Pro Helvetia - Swiss Arts Council
*PHOTO: Pepijn-Lutgerink
Venue
OddBird Theatre, Delhi
Dhan Mill Compound, 100 Foot Road, SSN Marg, Chhattarpur, New Delhi, Delhi 110030