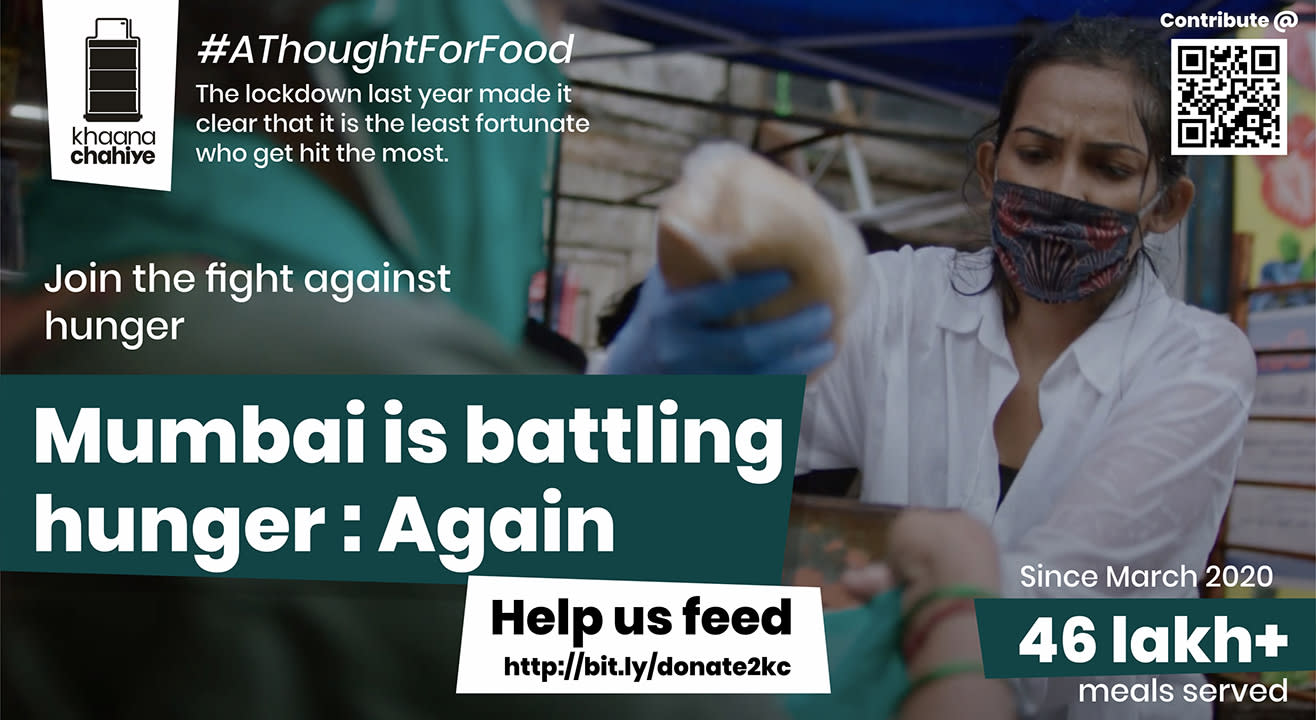 Fight Against Hunger | Khaana Chahiye
Invite your friends
and enjoy a shared experience
Invite your friends
and enjoy a shared experience
About the Event
Khaana Chahiye is a ground-up citizen movement striving to combat hunger in the city of Mumbai, including Thane, New Mumbai and other neighbouring areas. The initiative is aimed at the marginalized section of the society who are the most vulnerable in these times.
It's inception began during the first lockdown in March 2020. We leveraged technology to crowdsource a comprehensive hunger map. The execution of which is fulfilled by our on-ground volunteers.
We address the issue of hunger by providing our beneficiaries with cooked meals and daily supplies of ration.
At present, we are also empowering local community kitchens run by women who would help provide cooked meals on a daily basis.
Support #Mumbai's Fight Against Hunger
Khaanachahiye is sharing-
24k meals Daily.
2.3 lakh meals.. since April 21.
48.8 lakh meals...since March 20
Volunteer http://bit.ly/volunteer4kc
Report Hunger http://bit.ly/KCReportHunger
Know more about our work : www.khaanachahiye.com
If any queries please reach out to contact@khaanachahiye.com