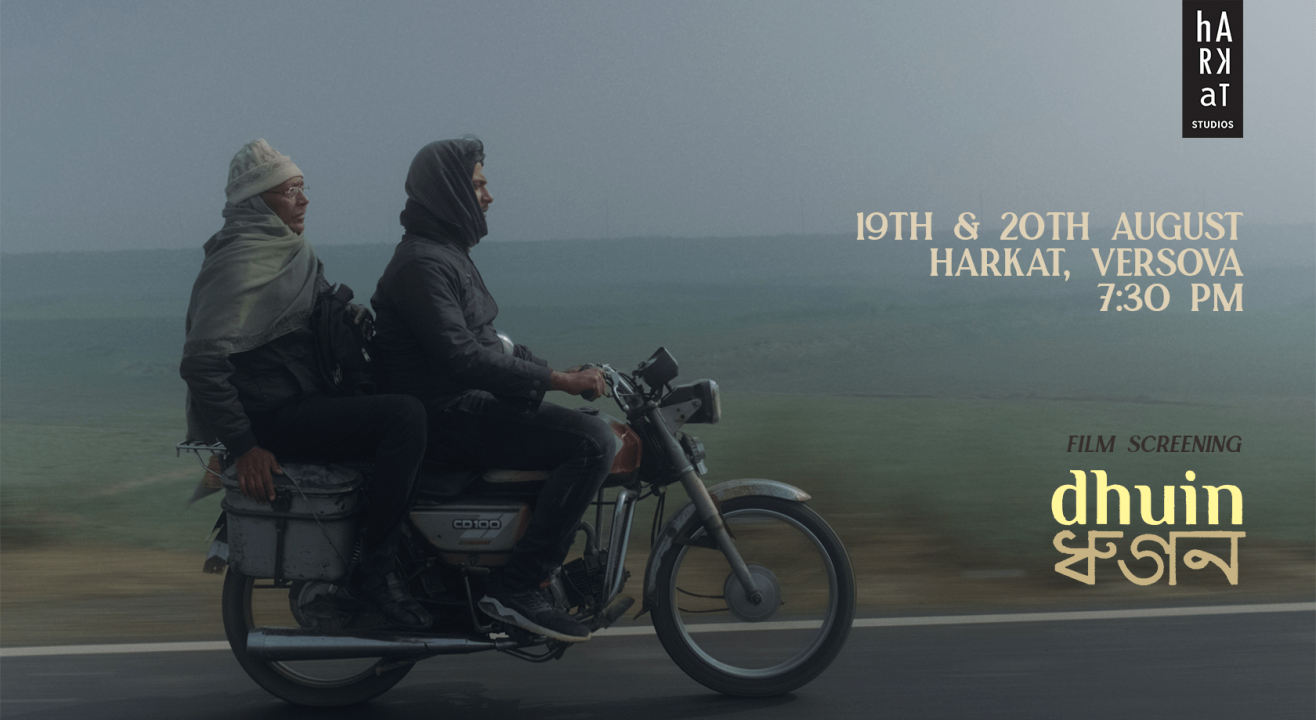 August 19 | 7:30PM - August 20 | 9:30PM
Step out and enjoy this event
Invite your friends
and enjoy a shared experience
August 19 | 7:30PM - August 20 | 9:30PM
Step out and enjoy this event
Invite your friends
and enjoy a shared experience
Invite your friends
and enjoy a shared experience
ABOUT THE FILM
Pankaj is a small-town theatre actor with dreams of making it big in Mumbai. But faced with obligations to his family, which is under a deep financial strain post the lockdown, he is forced to weigh his dreams and make a choice.
ABOUT THE DIRECTOR
Born in Darbhanga, Achal Mishra has been a strong independent voice in contemporary Indian cinema. A product of the British Film Institute, where Achal watched, learnt and unlearnt from artists who he now borrows from; came back to India to make his debut film, Gamak Ghar which won the Manish Acharya Award for New Voices in Indian Cinema at the Jio MAMI Mumbai Film Festival 2019 with Star. Dhuin is his second feature, which also made a debut in this year's MAMI festival.
EVENT DETAILS
August 19th, Friday AND August 20th, Saturday
7:30 PM
Harkat Studios
+ Q/A with the director
ABOUT HARKAT STUDIOS
Harkat is an international boutique arts studio with a passion for film, new media, community art spaces and contemporary art. Based in Mumbai & Berlin, Harkat takes many forms and identities across disciplines & related creative industries. As an alternative performance & arts space, we have hosted more than 150 shows in the past year in the mediums of theatre, film, music, community projects & contemporary art. We support the new, unheard, upcoming, exciting, cutting edge, the political, the forgotten, nostalgic, melancholic, soul stirring, the beautiful & more. And that's what Harkat is. Harkat.
Harkat Studios
Bungalow No. 17, JP Rd, Aram Nagar Part 2, Machlimar, Versova, Andheri West, Mumbai, Maharashtra 400061, India
GET DIRECTIONS
August 19 | 7:30PM - August 20 | 9:30PM
Step out and enjoy this event
Invite your friends
and enjoy a shared experience