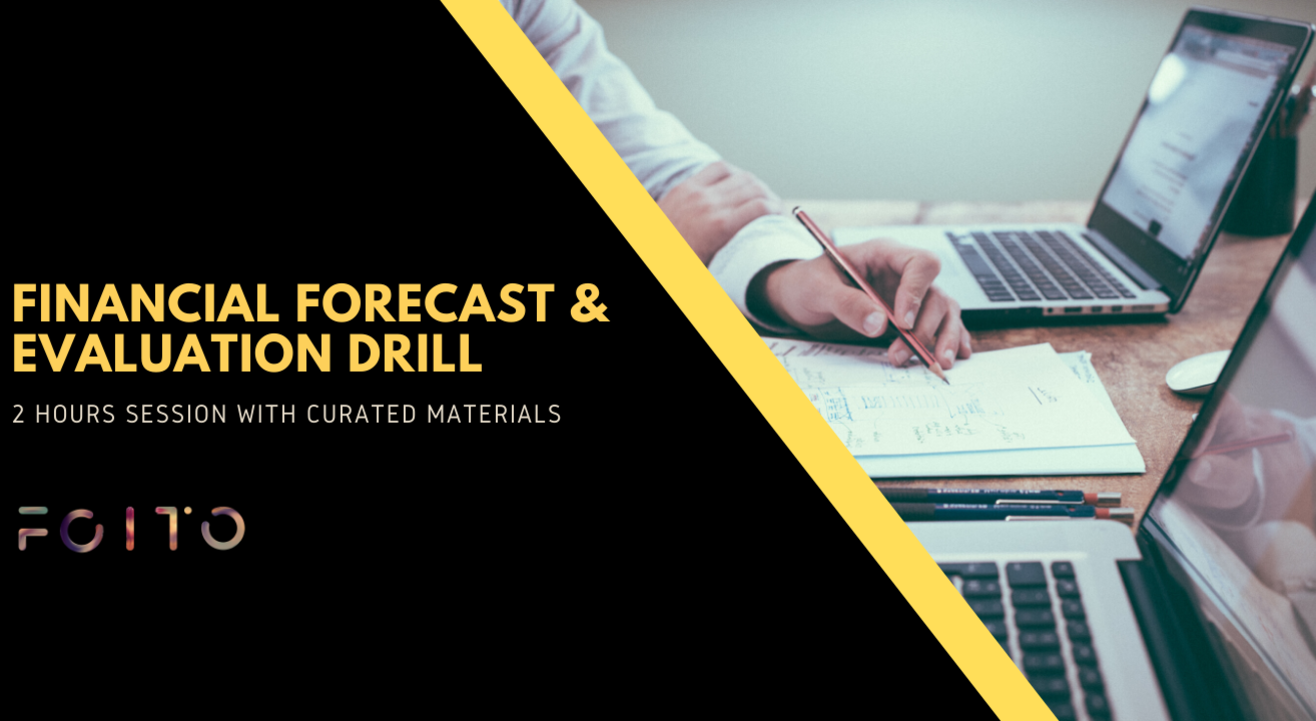 Workshops
Financial Forecast and Evaluation Drill
About
Are you an entrepreneur wanting to present a true picture of your business to the investors? Are you a financial manager burdened with the responsibility of analyzing multiple factors having a direct/indirect bearing on the financial health of your business?
Are you someone who is willing to start a new business and wants to do a careful analysis of the fund requirement by predicting the future costs and accordingly determining the project viability?
If yes, then here is an opportunity awaiting you. This session knits two benefits into one - As you get a financial expert to help in creating forecast reports and also gets your skills validated to find a role that shall adequately justify your prowess.
Wondering how this works?
Part1: Financial Forecast Drill
This drill has two offerings for the attendees, which are-
1) A report prepared to consist of a detailed analysis of the various factors that need to be taken into consideration for forecasting the costs to be incurred and expected revenue (This report will be based on the inputs provided by the attendee with respect to their business model, working methodology, etc)
2) A financial report template that can be used to present the financial forecasting plans of your business to the relevant stakeholders
Part2: Skill Evaluation Module
This is a unique two-step Skill Evaluation process by which one can avail of a Skill Report comprising of the top three career recommendations which shall adequately justify one's skill set with their passions and interests.
Part3: Training Session by Industry Experts
Once done with the first two steps, we shall be delighted to provide you access to our full training module, for getting a hands-on experience of using financial techniques in drawing accurate forecasts.
A Pandora box, this workshop is bound to give you wonderful insights about the financial status of your business as well as your professional goals.