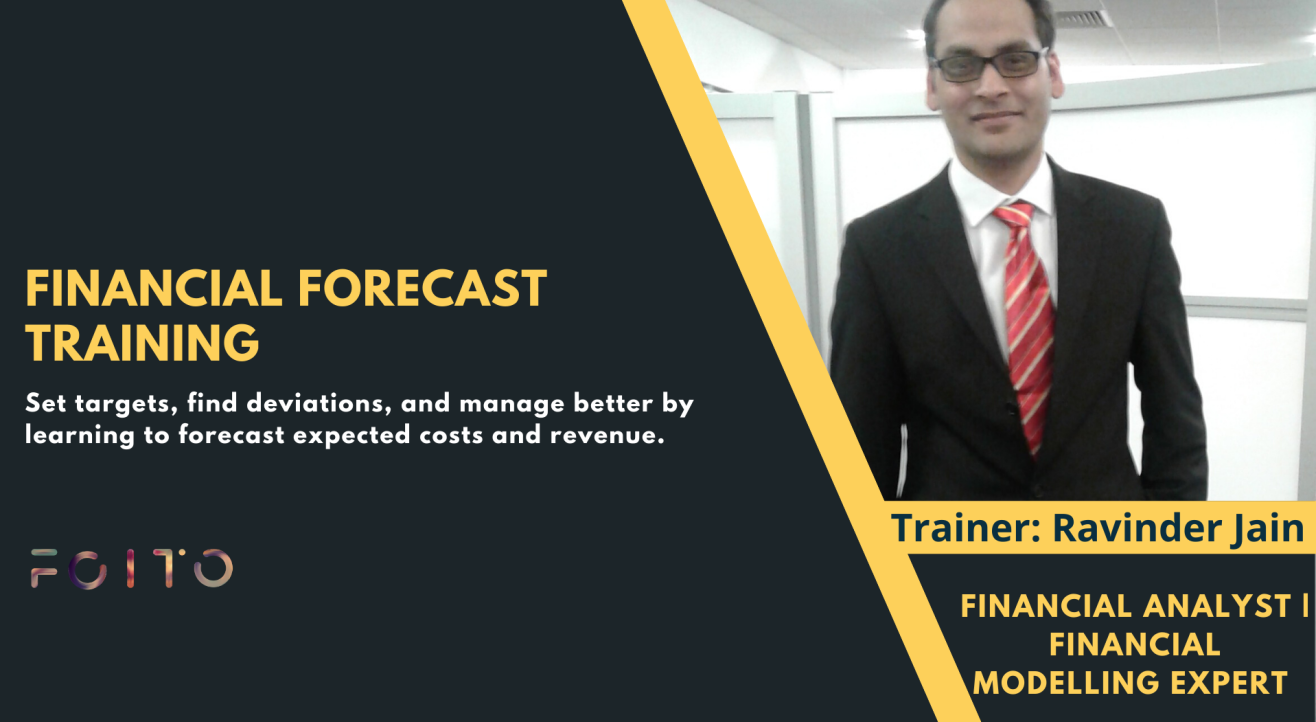 Financial Forecast Training for Startups and Companies
Invite your friends
and enjoy a shared experience
Invite your friends
and enjoy a shared experience
About the Event
NOTE: Our training sessions are conducted on a 1-2-1 basis (batches are not formed) as our workshops are tailor-made to your specific problem statement.
This workshop is carefully designed to assist the startups in efficiently planning their financial goals and ensuring a secure financial footing in the future. The emphasis will be on the determination of the capital requirement after a detailed analysis of the organizational operations as well as selecting the best long term investment proposal using various financial tools.
In addition to this, our expert will also give train your team to meet the capital requirement using the best mix of available frugal alternatives. The workshop will enable the startups to be prepared to approach investors with a detailed financial report.
What is covered in the workshop:
Financial Forecasting for Startups
1.Determination of capital requirement ( Based on the future investments and projects planned)
2.Determining the source of capital Long term capital ( Debt + Equity) as well as working capital ( Cash+ Stocks)
3.Calculating the Expected future inflows ( Using techniques of NPV, IRR)
4.Concluding by creating an overall financial report
Standard Course Duration: 1 Week
Disclaimers:
1) This will be an online training using screen-sharing.
2) This training module can also be customized to cover up your specific industry requirements.
3) This training can be taken up on a 1-2-1 basis as well as for a team
4) Upon confirmation, you will be connected to the trainer/course analyst for a technical call for a deep understanding of your training, and customization needs.
5) The date and timing for each session will be flexibly decided as per the mutual understanding between the attendees and the trainer and coordinated by our team.
Add-Ons Post Training:
1) Post-Training Support
2) Certification Advisory
3) Business Networking Support
4) Skill Validation Report signed by Industry Expert
(Duration and course structure will vary depending on the customization)
Book our workshops on Insider to enjoy discounted prices!