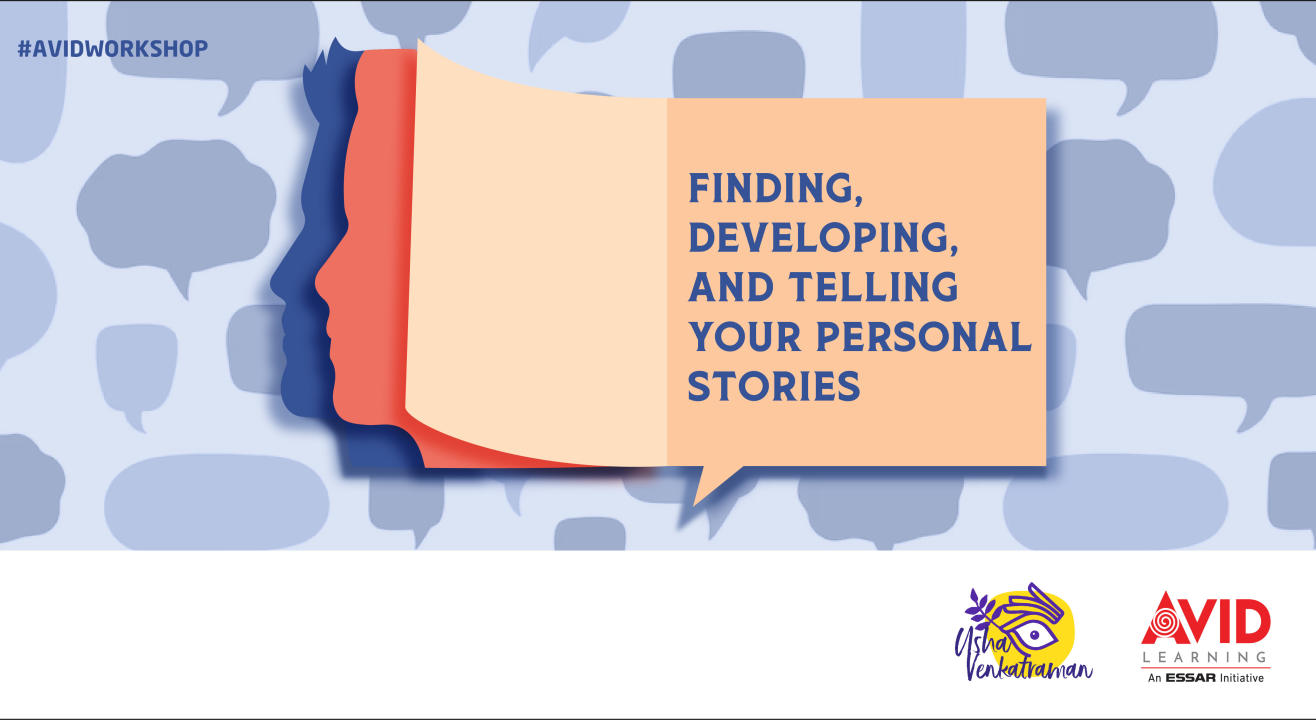 Finding, Developing, and Telling Your Personal Stories
Event Guide
For Age(s)
Family Friendly
Masterclass
Learn from an expert
Invite your friends
and enjoy a shared experience
Finding, Developing, and Telling Your Personal Stories
Event Guide
For Age(s)
Family Friendly
Masterclass
Learn from an expert
Invite your friends
and enjoy a shared experience
Event Guide
For Age(s)
Family Friendly
Masterclass
Learn from an expert
Invite your friends
and enjoy a shared experience
Join Professional Storyteller and Storytelling Coach, Lani Peterson, in this workshop to find, explore and tell meaningful stories from your lived experience. Throughout the workshop we will engage in a series of exercises that will pull out the important moments of your life and the lessons within that you want to share with others. Whether you want to develop your stories to tell your children, your colleagues, or perform on stage, this workshop will help you transform the meaningful experiences of your life into a story worth telling.
During this workshop, we will:
Look at traditional tales to understand the arc and content of a good story.
Uncover the meaningful experiences in your lives that lead to a good story.
Plot the chronological arc, the emotional arc, and the insight arc to build the bones of an impactful story.
Develop your story with the richness of supporting details and the senses.
Tailor your story to your audience and intended message.
Practice delivering your story with ease and impact.
All levels of storytelling expertise are welcome. Working in a safe and supportive environment, each person will leave with a developed personal story that will evolve and deepen throughout the course of the workshop. Come ready to explore, listen, learn, and share!
Please be at the venue by 10 AM for registrations. The workshop will begin at 10:30 AM and will go on until 4 PM.
Lunch and all materials required during the workshop will be provided.
Please carry a photo ID card for hassle-free check-in at the venue.
Limited paid parking available around the venue
Essar House
11, Keshavrao Khadye Marg, Dr Babasaheb Ambedkar Colony, Mahalakshmi, Mumbai, Maharashtra 400034, India
GET DIRECTIONS
Finding, Developing, and Telling Your Personal Stories
Event Guide
For Age(s)
Family Friendly
Masterclass
Learn from an expert
Invite your friends
and enjoy a shared experience