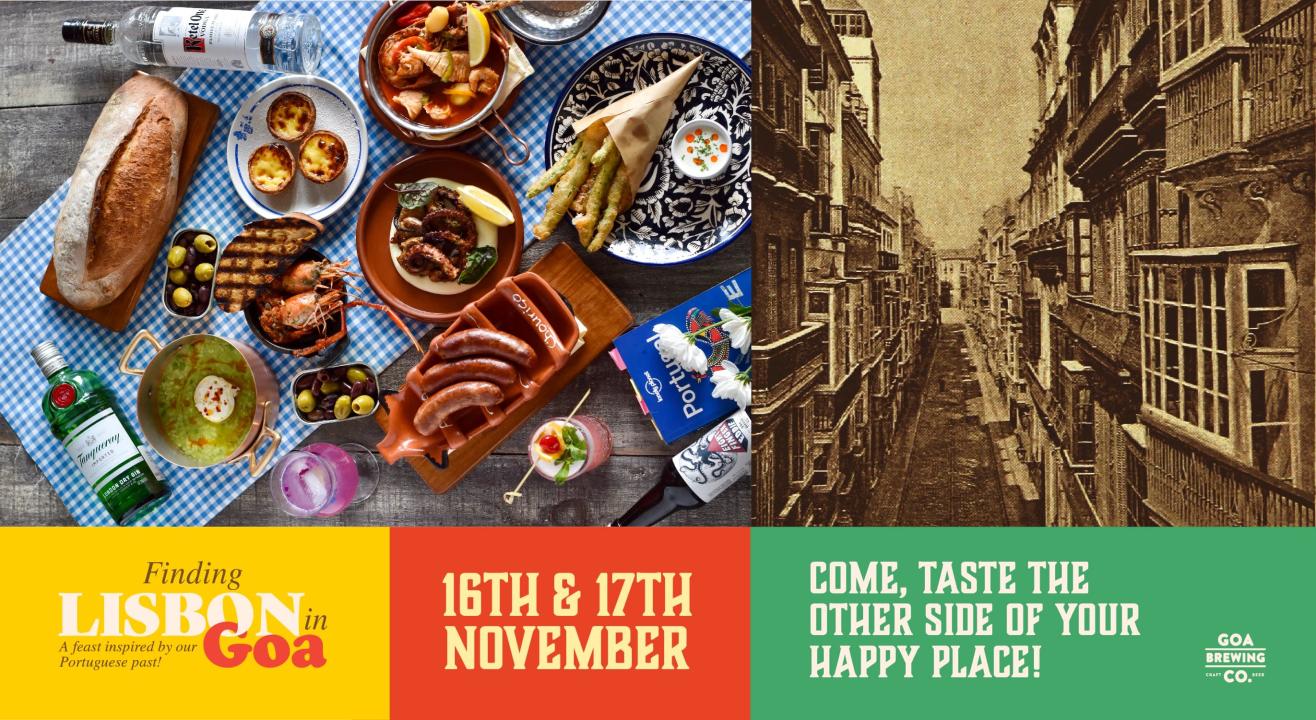 Experiences
Finding Lisbon in Goa- A feast inspired by our Portuguese Past!
About
Two Peas in a Pod: Goa & Portugal
A former colony, our Sunshine State shares a long history with the peninsular nation of Portugal which has led to a cultural exchange like no other. From food and language to afternoon napping habits, the spirit of Goa and Portugal are same, same but different.
We'll be teaming up with Food Historian and Chef, Andre from Lisbon to trace, taste and pinpoint the Portuguese origins of Goan crowd-pleasing dishes: Francesinha, the Porto version of Ras Omelette; Cataplana, a traditional seafood stew; others to give you a two day feast! There will be plenty of cocktails, of course!
Did you know?
Batata is the Portuguese word for potato!
Venue
O Pedro, BKC
Unit No 2, Plot No C-68, Jet Airways - Godrej BKC, Bandra Kurla Complex, G Block BKC, Bandra Kurla Complex, Bandra East, Mumbai, Maharashtra 400051