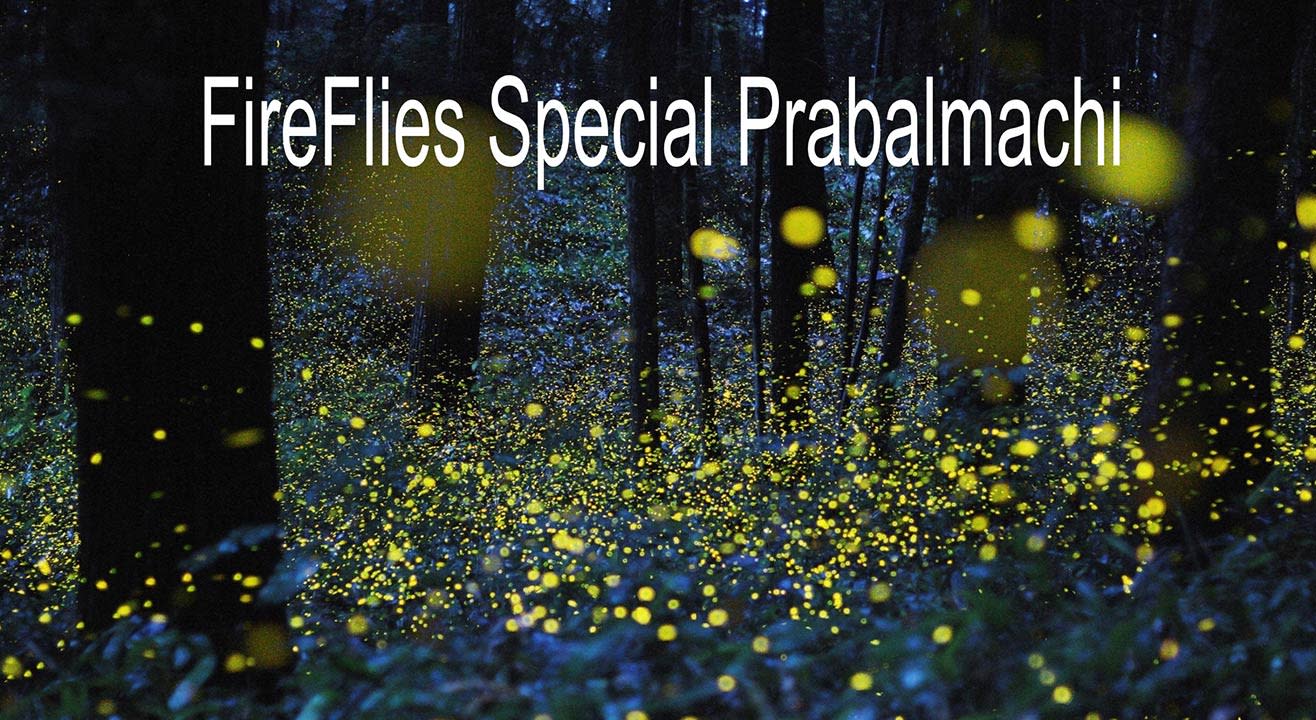 Trek
FireFlies Special Prabalmachi | Trek India
About
Trek India Welcomes you for Fireflies Special Camping at Prabalmachi (Leaving on Saturday)
| Fireflies And Their Mating Dance | Tent Stay |
Heya peeps! Looking for more share of fireflies without having to travel too far?
Well, leave it on us then. Trek India has got wonderful plans for you to enjoy another fun-filled weekend with fireflies, homestay and authentic home-cooked food.
About Fireflies:-
Fireflies belong to the family of beetles, and not flies as they are commonly mistaken for. These nocturnal winged beetles use bioluminescence, a chemical reaction when oxygen combines with luciferin, which is present in the lower abdomen of the insect to produce light.
All fireflies glow as larvae. Bioluminescence serves a different function in the larvae than in adults. It appears to be a warning signal to predators, for, the larvae contains chemicals that are either distasteful or toxic.
About Prabalmachi :-
Prabalmachi is situated between Matheran and Panvel in Raigad District in Maharashtra, India. A rustic village, the base of Fort Prabalgad and Kalavantin, is filled with greenery and is away from hustle and bustle of city. Height of the Prabalmachi village is 390 metres above sea level.The Prabalgad Fort stands at an elevation of 2,300 feet in the Western Ghats.
Day 1 :- Saturday
06:00 pm - Assemble outside of Panvel Railway Station
06:15 pm - Move towards base village "Thakurwadi" by Local private Vehicle.
07:00 pm - Reach Thakurwadi and move to Prabalmachi. Enjoy the serene view of fireflies lightning your way towards to Prabalmachi.
09:00 pm - Reach Prabalmachi.
09:30 pm - Have a dinner (Veg)
10:30 pm - A night walk to nearby forest area of Prabalmachi to see fireflies.
12:00 pm - Rest under the millions of stars, sharing your travel experiences with the like minded people.

Day 2 :- Sunday
05.00 am :- Wake Up Call , Freshen Up and get ready for the Kalvantin Trek (optional)
05.30 am :- Start the Trek
06.30 am :- Reach the top of peak
08.00 am :- Start Descending
09.00 am :- Reach the Campsite and Have breakfast
10.30 am :- Reach the Thakurwadi
11.00 am :- Start the Journey to Panvel Station
12.00 pm :- Reach Panvel Station
Transportation from Panvel to base village and Return to Panvel Station
Dinner
Breakfast
Tent Stay 2 sharing (Blanket and Mattress)
Prabalmachi Entry Fee
Basic First Aid
Local Guidance
All Kind of Personal Expenses.
Anything not mentioned in the inclusion.
Id Card
Some Ready to eat food like Plum Cake , Biscuit, Chocolate
Power Bank (Optional)
Torch with Extra Batteries (Complusory)
Cap, Camera (optional)
Medicine if required
Avoid wearing precious ornaments
And a haversack or backpack to put all the above things to be carried, so hands are free to help each other while trekking. Sling bags / jholas / trolley bags etc not allowed on the event. Please pack accordingly.
Firefly sightings are dependent on weather conditions. Ideally, this is the best time to sight them.
However, we do not take responsibility for low firefly sightings.
In case of any unexpected change in weather or other unforeseen situations that are beyond our control and due to which camping may not be feasible, the operator will try their best to make alternate stay arrangements in the nearby homestay OR village (subject to availability).
Washrooms are available at the base village
Don't except VIP or luxurious treatment, as we are going for the trekking/camping , so be adventures and be free.
Venue
Panvel Railway Station
Railway Station, Sector 18A, Forest Colony, New Panvel, Navi Mumbai, Maharashtra 410206