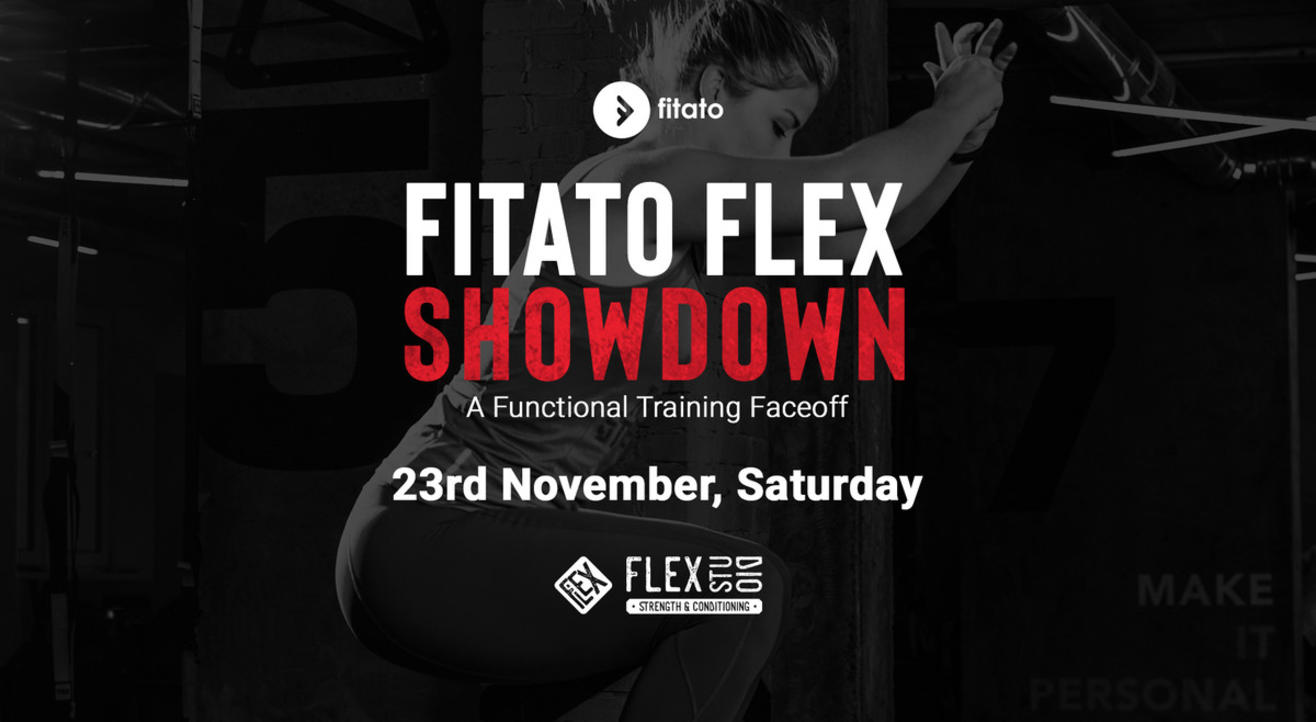 Fitness
Fitato Flex Showdown
Flex Studio- Strength & conditioning
About
Fitato Flex Showdown is fitness competition wherein we will test your overall fitness that includes strength, endurance, balance and above all, team work & coordination!
This competition has universal functional training movements which will be fun to perform & challenging at the same time & will bring out the winning spirit and girt in you!
Instructions:
You & your team can pick any one of the workouts between Workout 1 & Workout 2. However, Workout 3 is compulsory for all!
Note: All the movements & rules mentioned below will be demonstrated& explained before the competition starts!
Schedule:
Workout 1: For Time (finish as fast as possible, no time cap)
Run uphill - 300m (entire team together)
Once back, entire team starts with-
100 Box Jumps (scale- step over box is allowed)
100 Wall Ball Shots
100cal Bike Row
The above can be divided amongst the team members as you like, strategize accordingly!
Workout 2: AMRAP (As Many Rounds As Possible) Time Cap-12min
5 Dumbbell Thrusters (15kg men/ 7.5kg women)
5 Ball Slams (30kg men/ 20kg women)
5 Sit-ups Using Kettlebell (12kg men/ 8kg women)
50m Kettlebell carry walk (20kg men/ 12kg women)
The above is to be performed in the "You-go-I-go" style, wherein only 1 team member performs each movement at a time & the others are at rest.
Workout 3:
Max synchronized Burpees in 7min
Venue
Flex Studio- Strength & conditioning
Showroom 1, Veeya Vantage, Behind Maruti Suzuki Showroom, Law College Rd, Shanti Sheela Society, Erandwane, Pune, Maharashtra 411004
GET DIRECTIONS